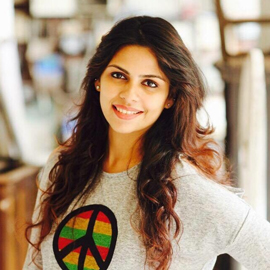 A journalist by profession, Sruti Nakul has been passionate about baking ever since her teens. Inspired by Nigella Lawson she began taking this hobby seriously and ended up in Le Corden Bleu, London for a professional pastry course.  After working with the Leela Palace and SPI Cinemas, she started off on her own. Sweetooth Fairy is the labour of her love.
With increasing nutritional awareness and diverse dietary preferences, a baker has to be able to churn out vegan, gluten-free and sugar-free goodies. Sruti cautiously considers the client's preference in their choices. She has taken her endeavours a step further by bake specialised cakes for pets as well. When she has the time, she also explores the other aspects of the culinary world. She has also anchored a Food & Travel show called Oorum Unavum
Ultra believes that innovation is the key to a great culinary experience. Whether it is how we design our products or how you use them to make tasty, nutritious food, it's innovation all the way. Which is why we've stepped beyond the convention to bring you recipes you can bake with your Ultra Pressure Cooker. This simple, sinful Choco Lava Cake recipe by eminent home baker Sruti Nakul, will leave you smacking your lips for more.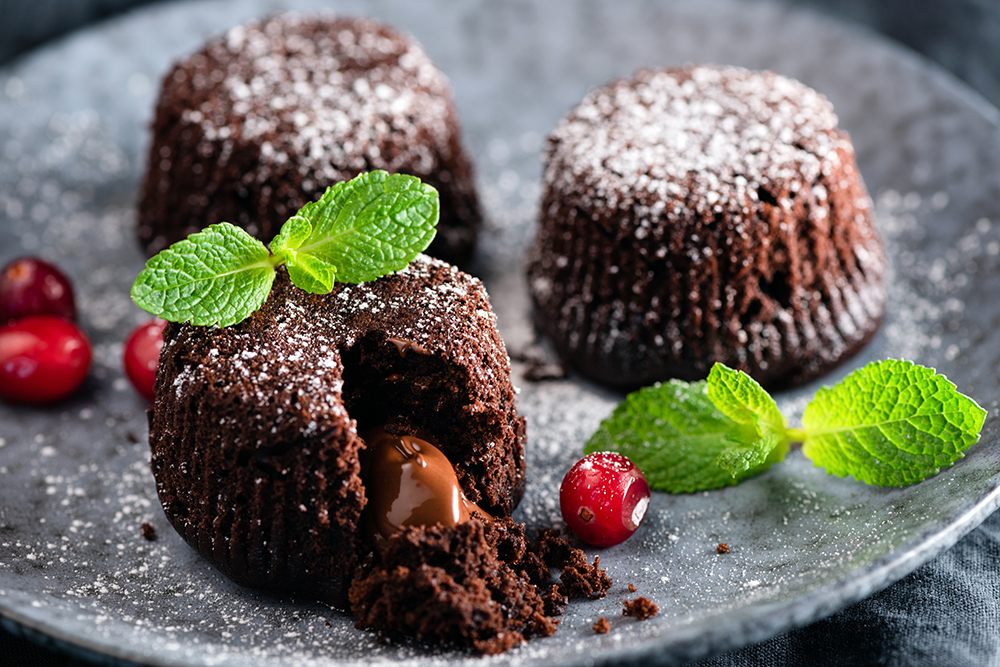 Choco Lava Cake
INGREDIENTS
Makes 5 pieces
Prep Time
30 MINS
Total Time
45 MINS
Butter 2 Tbsp.
Coco Powder (Unsweetened) 4 Tbsp.
All-purpose Flour (Maida) 1/2 Cup
Brown Sugar (Powdered) 1/2 Cup
Milk 3/4 Cup
Good quality Chocolate 110Gms.
Baking Powder 1/2 Tsp.
Salt – to taste
Method:
1. Take a length of Aluminium foil. Fold it 4 times over.
2. Wrap it over the bottom of the inverted glass.
3. Pinch and fold the corners of the foil and turn it into a liner.
4. Height of the liner should be around 3 – 3.5 inches.
5. Spread salt evenly in the base of a Ultra Pressure Cooker
6. Place a cooker plate or any other stand over the salt, to place the liners.
7. Close the lid of the pressure cooker and pre-heat for 10 minutes on medium to high flame.
(Do not use the pressure cooker whistle.)
To make the batter:
1. Sift the dry ingredients into a bowl to remove any kinds of lumps. Stir well with a whisk.
2. Melt the butter and chocolate together.
3. Add the milk and the melted chocolate/butter mixture to the dry ingredients.
4. Mix well with a whisk to make the batter
5. Grease the foil liners with melted butter and fill it half with batter.
6. Place the half-filled liners in the pre-heated pressure cooker.
7. Bake on a medium to high flame for 10 minutes.
8. Once done, the cake looks firm from top but the center will jiggle a bit.
9. Take the cake out and serve it warm as it is or with ice-cream.
Elgi Ultra Pressure Cookers
A perfect companion in your kitchen, the Ultra range of pressure cooker's features will delight you.

NO CHARRING
High-impact bonded base, helps prevent burning and sticking of food

FAST COOKING
High-impact bonded base, aids in faster cooking

STAYS WARM FOR LONGER
Keeps food warm for up to 2 hours

DISHWASHER SAFE
Dishwasher safe design, makes it easy to clean

BEAUTIFUL LOOKS
Impressive design, elegant to serve

10-YEAR WARRANTY
Valid in the country of purchase