Time to put millets back on our plate
While quinoa has made its rounds as a superfood around the world and into our homes; it's time we look at the nutritional benefits of our homegrown millets and include them in our diet.In India, pearl millets, finger millets, foxtail millets, little millets, barnyard millets and sorghum among others have been in use for centuries. They are gluten-free, loaded with protein and fibre, and are rich in vitamins, calcium, iron, magnesium and zinc.
Millets have been the staple diet of our ancestors for centuries. In the last few decades, we have switched to polished rice and wheat varieties, forgetting our indigenous grains that are more nutritional and far less damaging to the environment and to our overall health.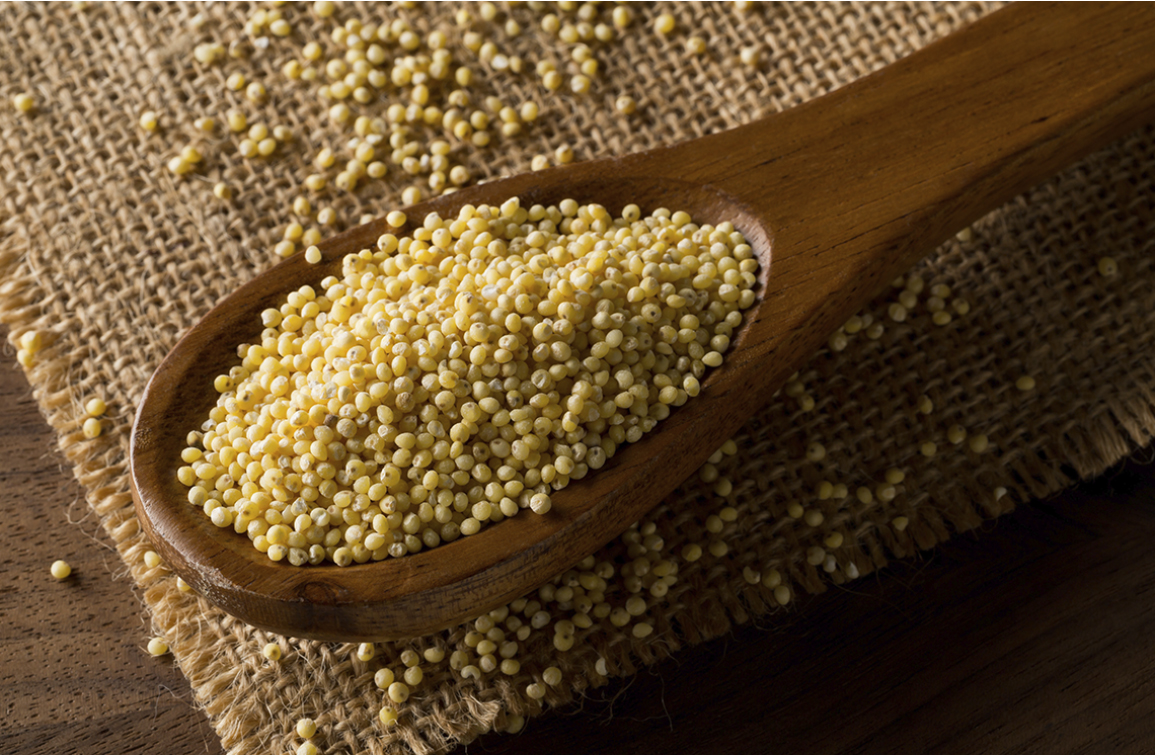 MILLETS ARE GLUTEN-FREE:
With the increase of heavily bleached and processed food, stomach-related discomforts and disorders have increased in numbers. Switching to millets and unprocessed wholegrain organic indigenous rice varieties; which are gluten-free, rich in fibre and protein would slowly bring us back into better health.
THEY ARE FULL OF FIBRE AND HEALTHIER:
A healthy balance in the stomach and intestines (gut) is essential for our overall wellbeing and is gaining importance amongst nutritionists, nutritional psychiatrists, researchers and gastro-intestinal health professionals.
Millets are great at maintaining the health of the gastrointestinal track. The fibre promotes elimination of waste, fighting constipation, gas, bloating and cramping and other more serious gastrointestinal problems. It is great for your overall metabolic activity and promotes healthy functioning of liver and kidneys and other vital organs.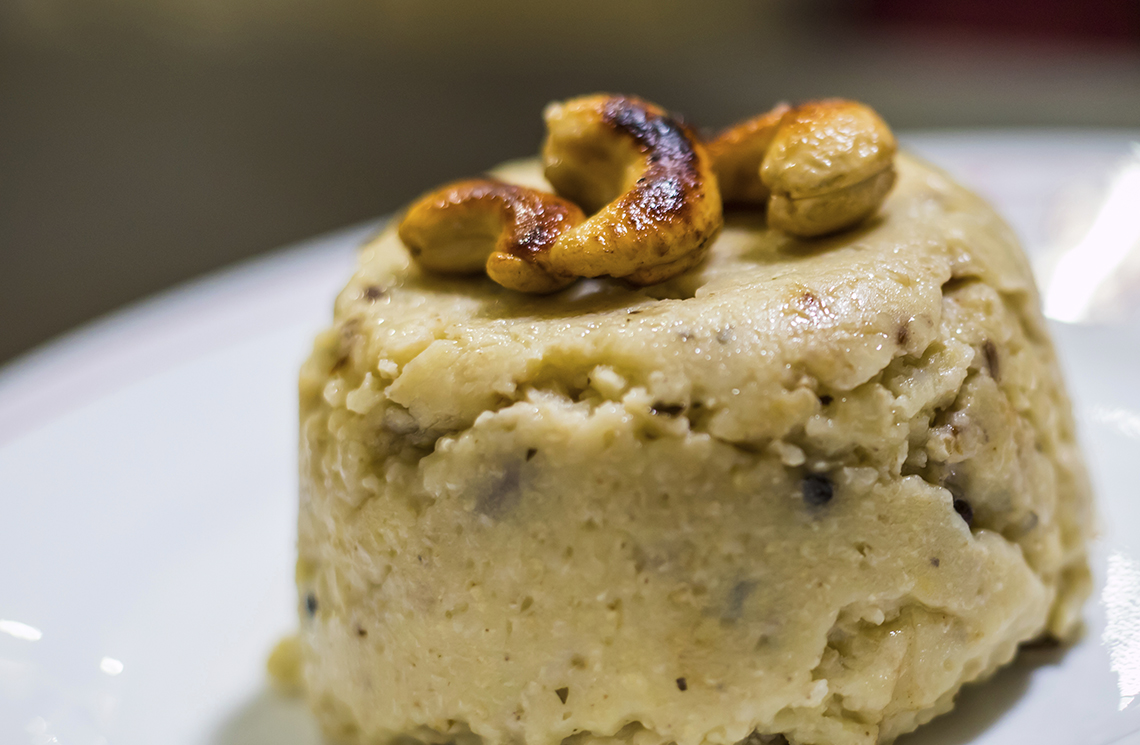 MILLETS REDUCE BLOOD PRESSURE AND CHOLESTEROL LEVELS. MILLETS ARE SUPER HEART FOODS:
The dietary fibre in millets reduce bad cholesterol and promote good cholesterol. Millets are a rich source of magnesium, an important mineral that reduces blood pressure; thereby reducing the risk of a heart attack or stroke.
MILLETS HELP REDUCE THE RISK OF DIABETES:
Millets have a low glycaemic index and help regulate blood sugar levels. Increasing numbers of diabetologists are prescribing millets to part substitute and reduce rice consumption as research has proven that excessive rice consumption increases the risk of diabetes.
ENVIRONMENTALLY FRIENDLY AND SUSTAINABLE:
Millets are a variety of grass seeds. They are highly resistant to weather conditions, require lesser water than some rice varieties and are cheaper to grow. They cost less with far more nutritional value than most grains and contribute to a greener environment.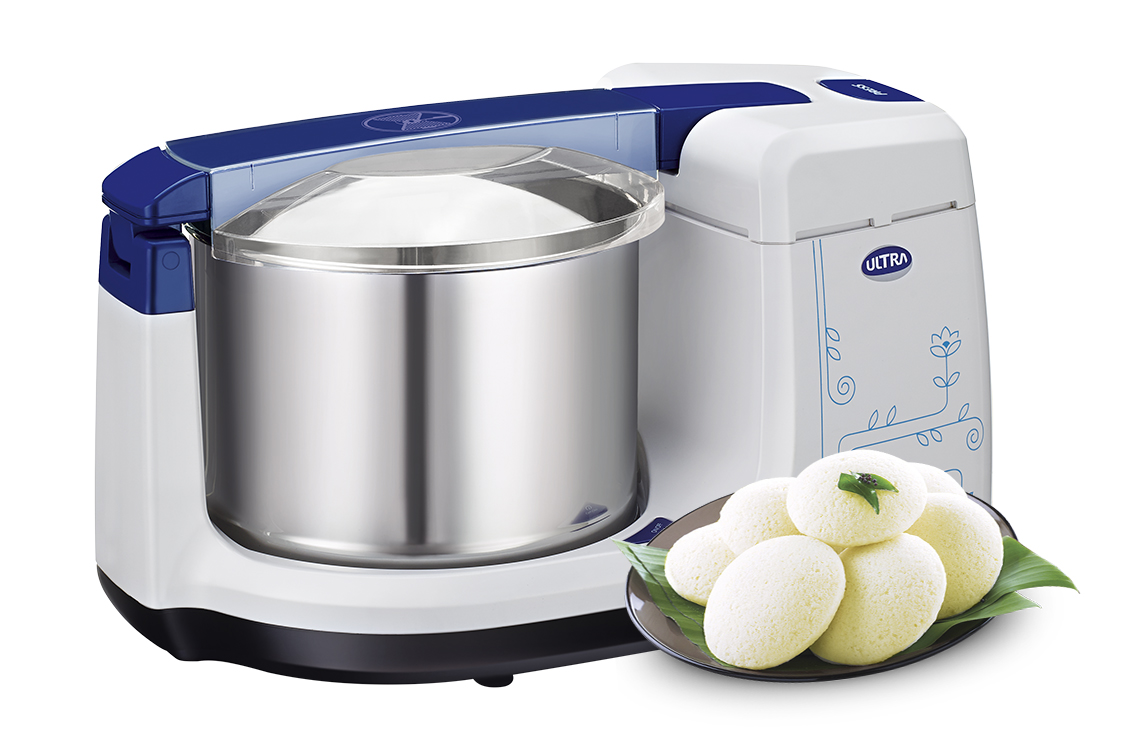 FOXTAIL MILLET IDLI BATTER
INGREDIENTS
Makes 30 Idlis
Prep Time
10 MINS
Total Time
30 MINS
200 gms foxtail millet
80 gms idli rice or raw rice
80 gms urad daal
1 ½ tsp fenugreek seeds
METHOD
1. Wash and soak the millets with the rice for a minimum of 4 hours
2. Wash and soak the urad daal with fenugreek seeds for a minimum of 4 hours
3. Grind the two separately with Elgi Ultra Grindermaking sure the millets and rice mixture is ground a little coarse and not too smooth.
4. Combine the batter, add salt and let it ferment overnight.
5. Pour in an idli steamer and serve with chutneys or your choice of accompaniments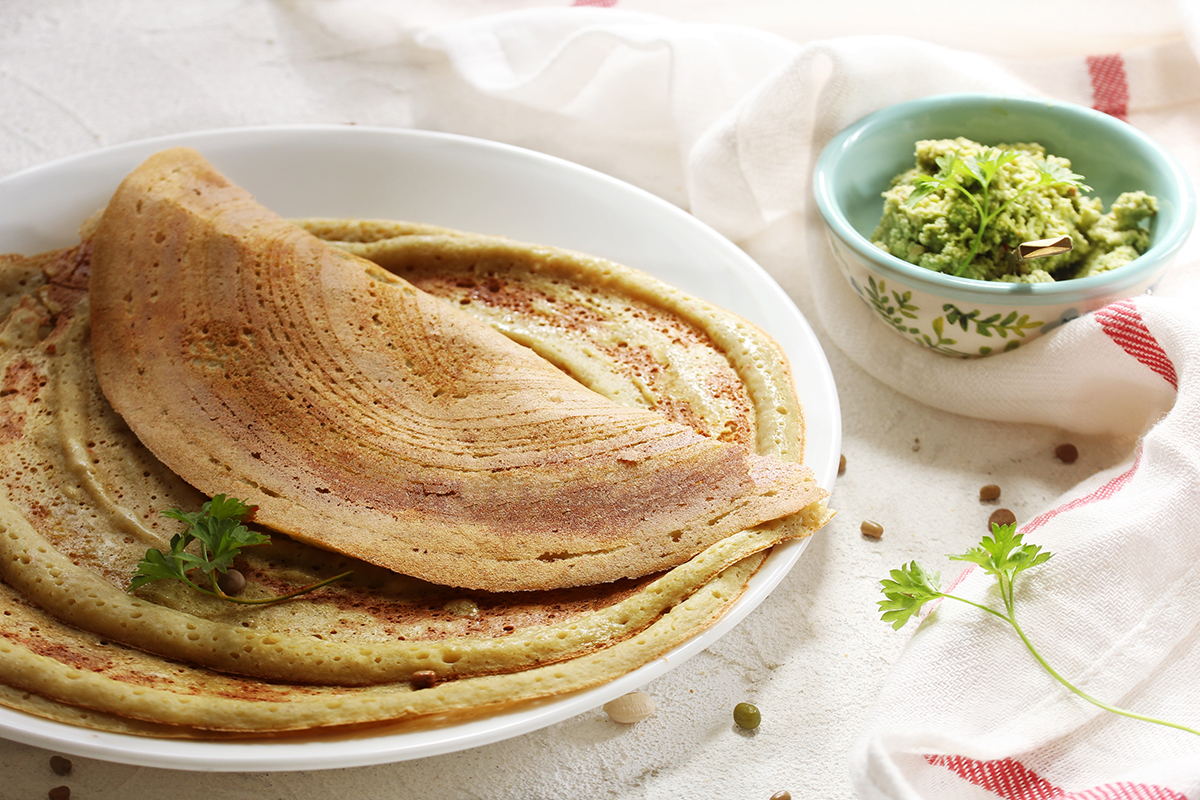 PEARL MILLET DOSAI BATTER
INGREDIENTS
Makes 20 Dosas
Prep Time
10 MINS
Total Time
30 MINS
2 cups pearl millet
½ cup urad daal
1 tsp fenugreek
Salt
METHOD
1. Wash and soak, millets, daal and fenugreek together and grind in your Ultra Grinderto mildly coarse consistency with a little texture.
2. Add salt and allow to ferment overnight. Be ready to enjoy crispy and nutritious dosas for breakfast.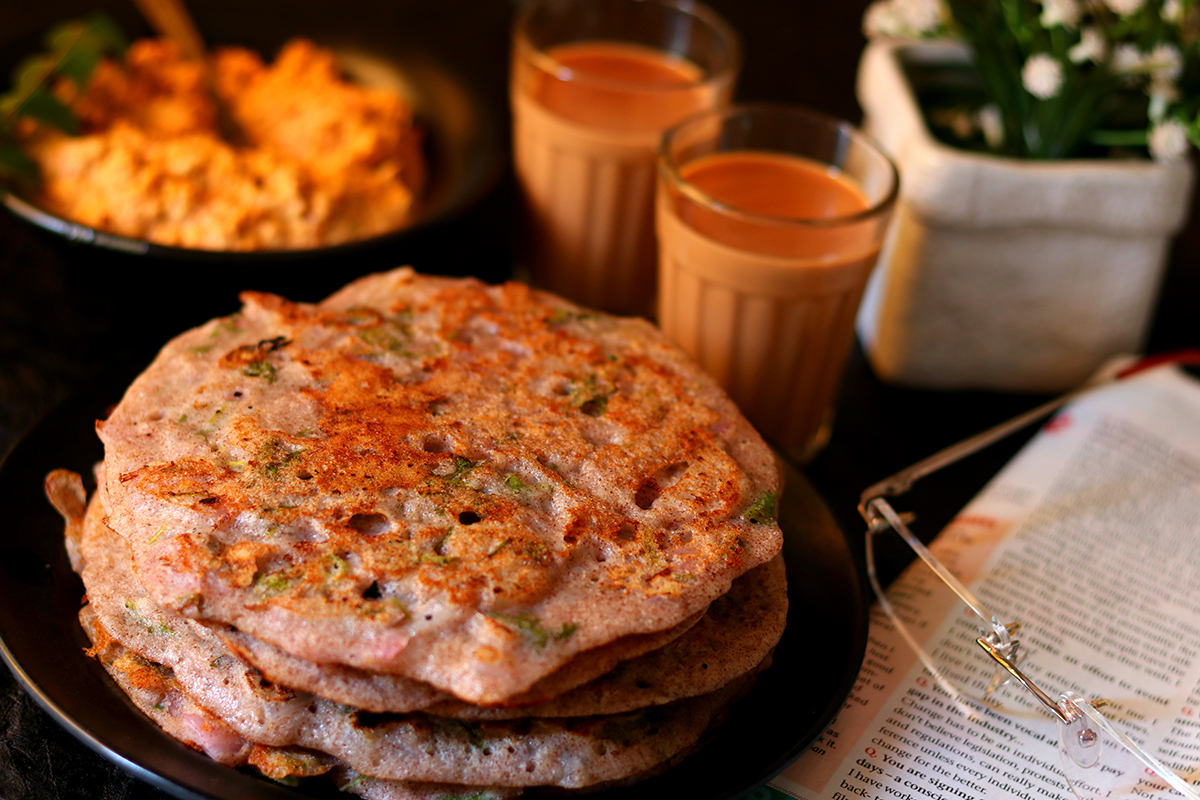 MIXED MILLETS ADAI DOSAI BATTER
INGREDIENTS
Makes 20 Dosas
Prep Time
10 MINS
Total Time
30 MINS
Kodo millet: ½ cup
Foxtail millet: ½ cup
Thoor daal: ¼ cup
Channa daal: ¼ cup
Moong daal: 1 Tbsp
Urad daal: 1 Tbsp
Tamarind: 2'' piece
Dry red chillies 4-6 as per taste
Fennel seeds: 2 tsp
Curry leaves: 2 to 3 sprigs
Small onion chopped: ¼ cup chopped lengthwise
Salt to taste
Moringa leaves optional
METHOD
1. Wash and soak all the ingredients except chopped onions and salt for 4 hours.
2. Grind to a coarse batter.
3. Add the onions and salt and let it ferment overnight.
4. Add a handful of moringa leaves (drumstick leaves) to the batter before making the dosa.
Tip
Moringa is recognised as a superfood and is believed to help keep off/fight certain types of cancers.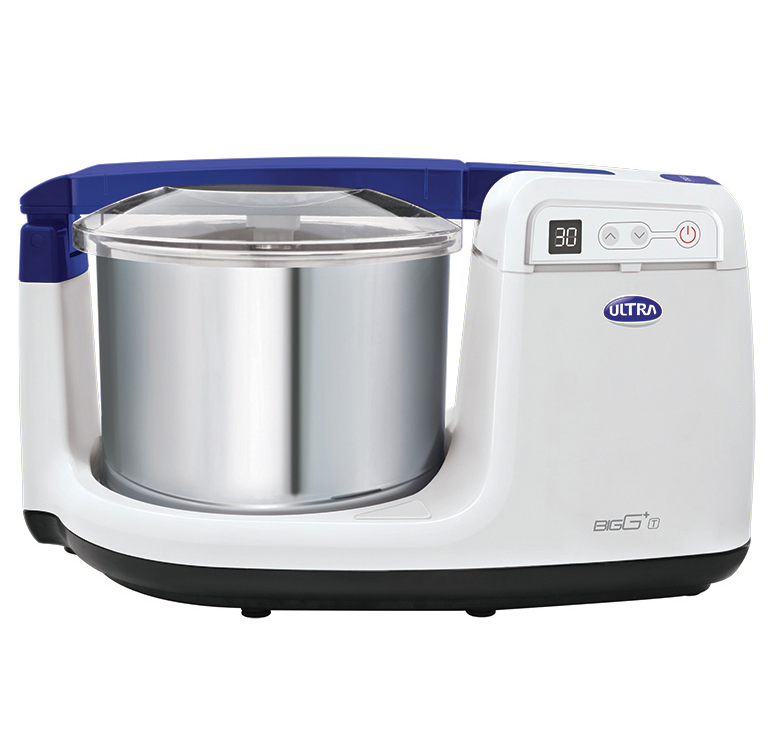 Elgi Ultra Grinder
Ultra is the pioneer in compact table top wet grinders and innovator of the patented conical stones. The patented conical stone design makes the batter smooth.

PATENTED CONICAL STONES
For effective grinding without high batter temperature rise

AISI 304 STAINLESS STEEL
Rust-resistant food-grade stainless steel drum for healthy food

ABS BODY
Lighter weight, longer life and great looks

150-WATT MOTOR
Powerful 150W motor for better grinding

2.5L WET GRINDER
Ideal for a family of 4

DIGITAL TIMER
Beep alert & auto switch-off at preset grinding time

MULTI UTILITY DRUM
Batter can be stored in the same drum after grinding

BATTER CLEANER
For easy cleaning of conical stones