Ultra Optiflame, a perfectly made gas stove
Thoughtful design, saves gas and cooks fast
Making a conscious decision to lead a healthy life and contribute towards saving energy to protect the environment are great lifestyle choices. It is not always easy to follow through, but every little bit helps. Each time, you say no to unhealthy food, is a step forward towards a healthier life and every time, you consciously turn off the lights or opt for energy efficient choices including light bulbs, cars, or even your gas stove, you are making the right decision towards healthy living and healthy eating.
Being mindful and making healthier choices in the kitchen, starts with the right gas stove.
The culture of Indian cooking is to have a variety of foods at every meal. This means that with each dish, the usage of gas for cooking also increases. Some recipes call for a slow simmer to enhance flavour, others like tossed vegetables may require high heat. The Ultra Optiflame is a great way to cook what your family desires and save gas at the same time.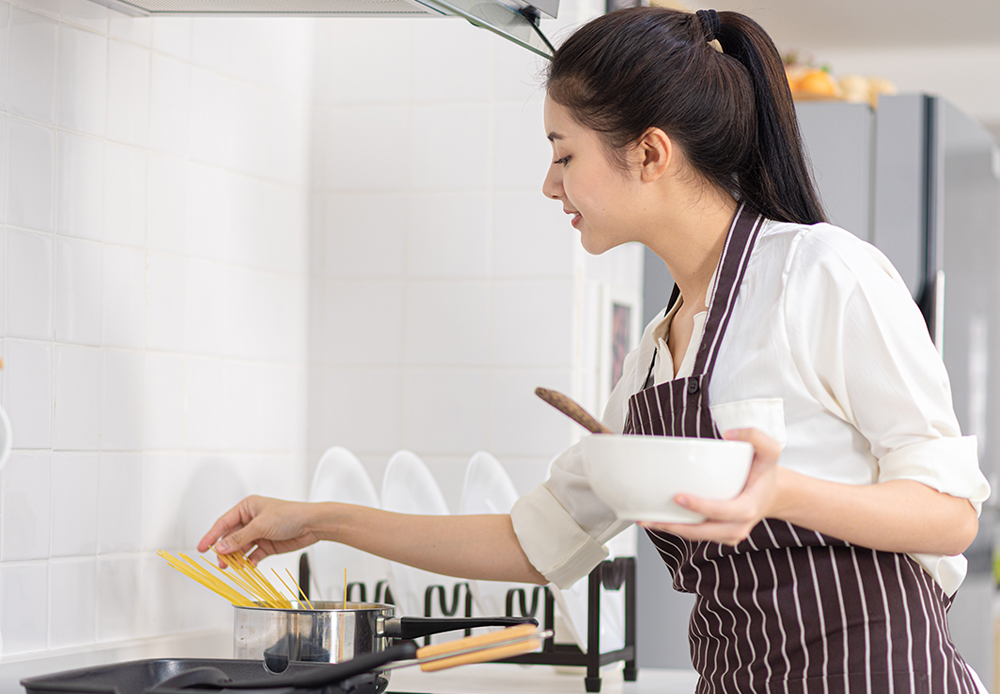 ULTRA OPTIFLAME IS OVER 70% ENERGY EFFICIENT.
The stove is uniquely designed for 70%+ gas efficiency in all the burners. The burner unit assembly is
optimised better to save gas. This means the stove burns gas more efficiently, cooks faster without wasting any cooking gas.
What's more? The Ultra Optiflame 3GF gas stove also features the SABAF Flame Failure Safety Device. This safety device cuts off the gas supply automatically to all burners if the flame goes off accidentally.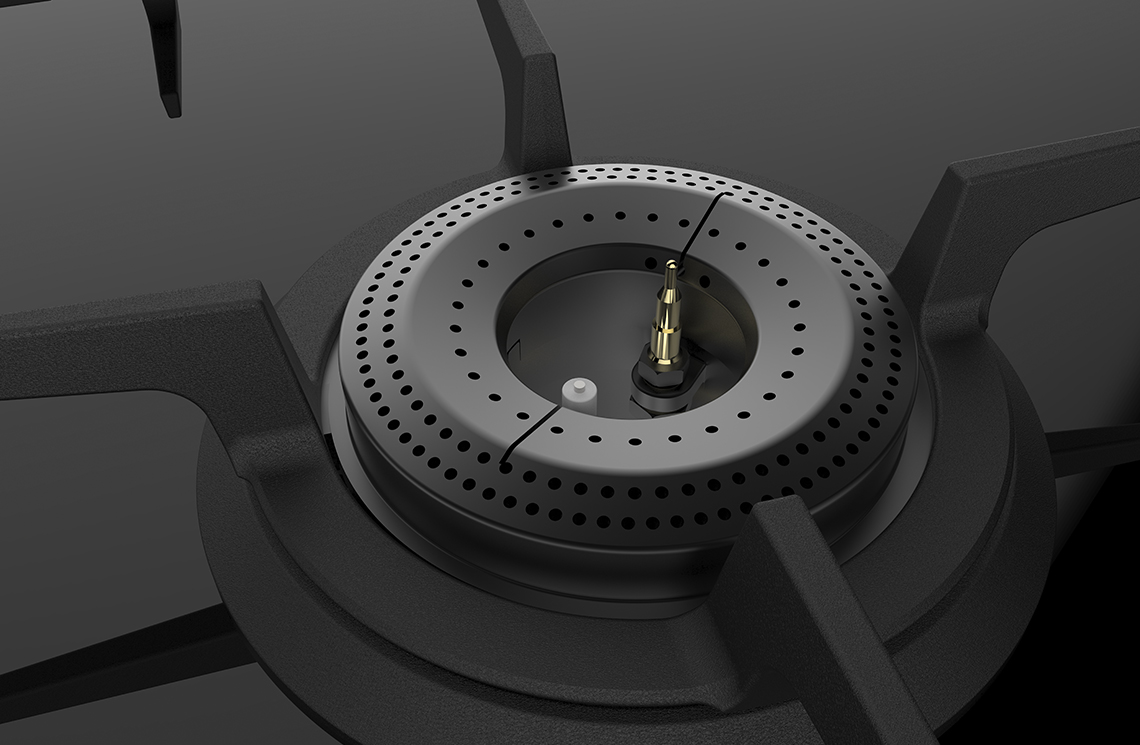 THE ULTRA OPTIFLAME HAS A FASTER COOKING TIME compared to other stoves.
Right from the size of the burners to the heat distribution, the Ultra Optiflame is
thoughtfully designed to cook faster without wasting cooking gas.
STYLISH DESIGN. THOUGHTFUL AND OPTIMAL.
The Ultra Optiflame gas stove is spaciously designed for cooking convenience. The brass burners and pan support are specifically designed to give good stability to the cookware.The stove is mounted with a thick and toughened glass surface that aids cooking spills to wipe off, making cleaning very easy.
LOWER EMISSIONS. HEALTHIER CHOICE.ENJOY CLEANER AIR IN YOUR
KITCHEN.
The Ultra Optiflame is designed and built to keep the emissions to a bare minimum. With comparatively lower carbon monoxide emissions, your choice of a healthy lifestyle starts before you start a healthy diet. It starts with the healthy gas stove, the Ultra Optiflame.
GREAT AFTER-SALE SUPPORT. ANOTHER MINDFUL REASON TO CHOOSE THE ULTRA OPTIFLAME!
At Elgi Ultra, we pride in offering a great after-sale support across all our products. With the Ultra Optiflame gas stove, we offer a 5-year warranty on the burners and gas valves and a 2-year warranty on the stove. The Ultra Optiflame is fitted with very high quality, forged brass burners, guaranteed to function efficiently. It is recommended that thorough cleaning and maintenance of the stove is done regularly to ensure best performance.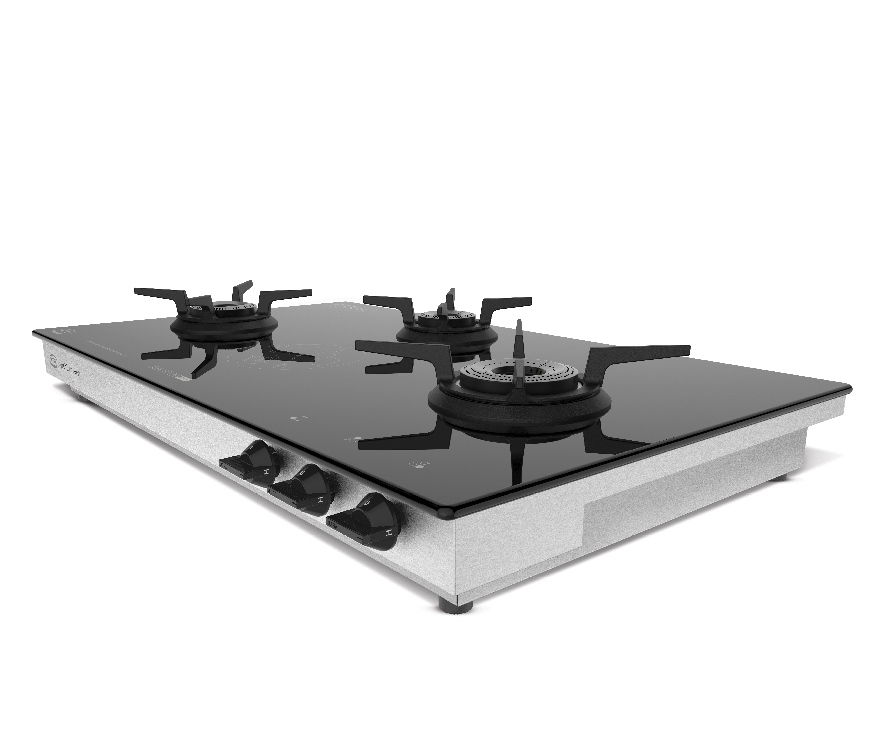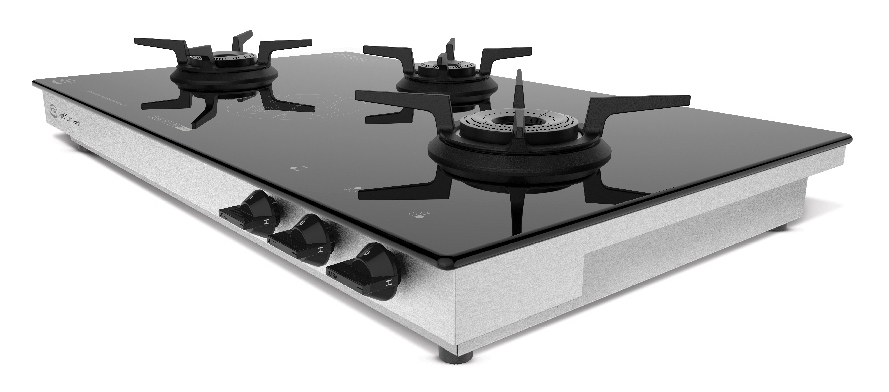 Elgi Ultra Optiflame
Gas savings, less cooking time and high safety are compelling reasons to choose the Ultra Optiflame gas stove.

70%+ GAS EFFICIENCY IN ALL BURNERS
Unique design for efficient air/gas mixing.* Verified and certified by Goverment Approved Lab.

8MM THICK TOUGHENED GLASS
More durable and safer than thinner glasses.

FAST COOKING
The burner unit assembly is optimised to produce more heat, by burning gas more efficiently by cooking fast without gas.

FORGED BRASS BURNERS
Stronger, safer and more efficient than ordinary cast burners.

SABAF FLAME FAILURE SAFETY DEVICE
Cuts off gas flow to the burner when flame goes off accidentally.

SPACIOUS DESIGN
Wide space between burners and a spacious top for easy cleaning and resting ladles.