Ultra healthy homemade diwali sweets
There is a delicate art to making Indian sweets. Pastries should be fried to the exact shade of golden brown and caramel sauces should be made to the right consistency to the perfect shade of amber. Ultra Optiflame is the perfect kitchen appliance, to ensure your fried mithais are cooked through and do not char on the outside, while raw on the inside. Delicate caramel sauces turn out just right with the optimised flame. And with the Ultra Optiflame, you can cook for a feast, while still saving 70% gas!
Read more on the energy savings and the efficiency of the Ultra Optiflame stove.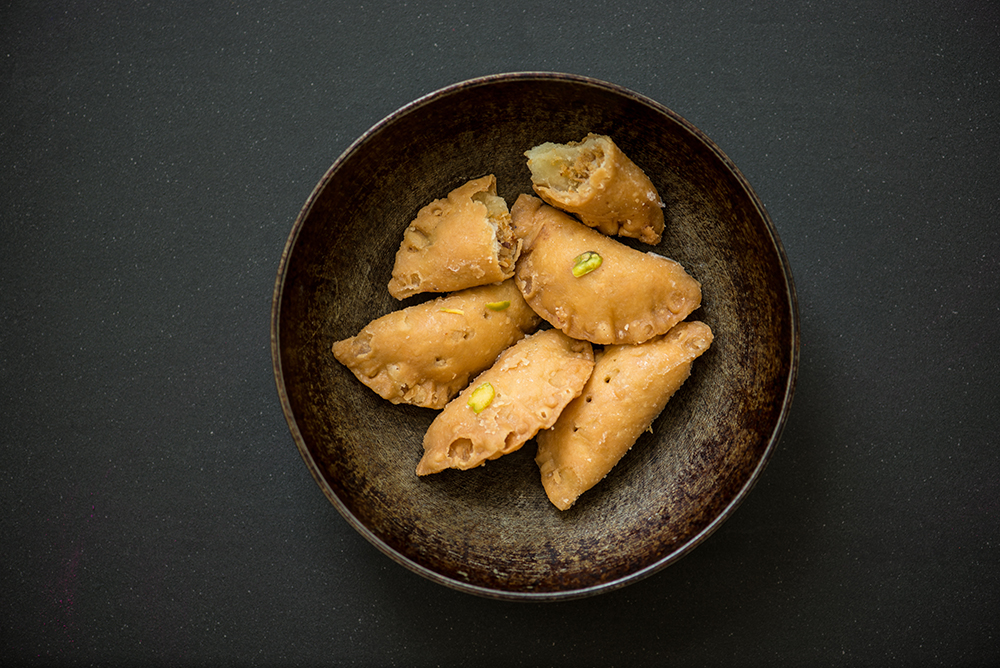 TAMIL SOMAS/ MAHARASHTRIAN KARANJI/ GOAN NAVRI
A sweet stuffed pastry known by many names across cultures, this is simple to make and enjoyed by everyone.
INGREDIENTS
Makes 8-10 sweets
Prep Time
30 MINS
Total Time
1 Hr
Pastry:
1 Cup flour
2 Tbsp Rava
1 Tbsp Ghee
Salt – A pinch
Oil
Stuffing:
1 Cup shredded coconut
¼ Cup pistachios (chopped)
¼ Cup chopped dates
¼ cup jaggery (powdered)
¼ Cup puffed bengal gram
1 Tsp ghee
3-4 Cardamom pods (deshelled and powdered)
METHOD
To make the pastry:
1. Place all the ingredients in a large bowl. Sprinkle water, a little at a time and make a tight dough ball.
2. Cover with a clean kitchen towel and let it rest.
To make the filling:
1. Add the bengal gram to a dry pan and fry on a low flame on the Ultra Optiflame stove. Tip: The flame in the Ultra Optiflame stoves are specially regulated to ensure that food does not char easily making it great for gently roasting of spices and condiments. >> read more
2. Roughly powder the bengal gram in the Ultra Mixer Grinder and set aside.
Tip: Slo grind option in the Ultra Mixer Grinder allows you to avoid powdering to fineness if the recipes call for a coarse mixture.
3. On the same pan, dry roast the shredded coconut and pistachios till the moisture in the coconut is dried out. Set this in a bowl to cool.
4. Mix the chopped dates, ghee and jaggery into the coconut and pistachio mixture.
5. Finally mix in the ground bengal gram and combine well.
To make the sweet:
1. Knead the dough for a few minutes again and make equal sized balls; roughly the size of small limes.
2. Roll out the dough. Make them thin so they come out crisp when fried.
3. You can use any sharp circular cutter or the edge of a lid to form even sized circles. Ideally, they should be around 4 inches in diameter.
4. Place the filling on one side of the circle leaving about 1 cm around to seal the pastry.
5. Spread a thick paste of flour and water or just water to help seal the edges. At this point you can place the pastry in a somas mould or simply use the edge of a fork to (press down) crimp the edges. This method with help seal the edges well and prevent the pastry from opening out while frying.
6. Fry to golden brown. Since the recipe has 2 Tbsp of rava added to it, the pastry will remain crisp for long. It stores well in an airtight container and keeps well for a few days.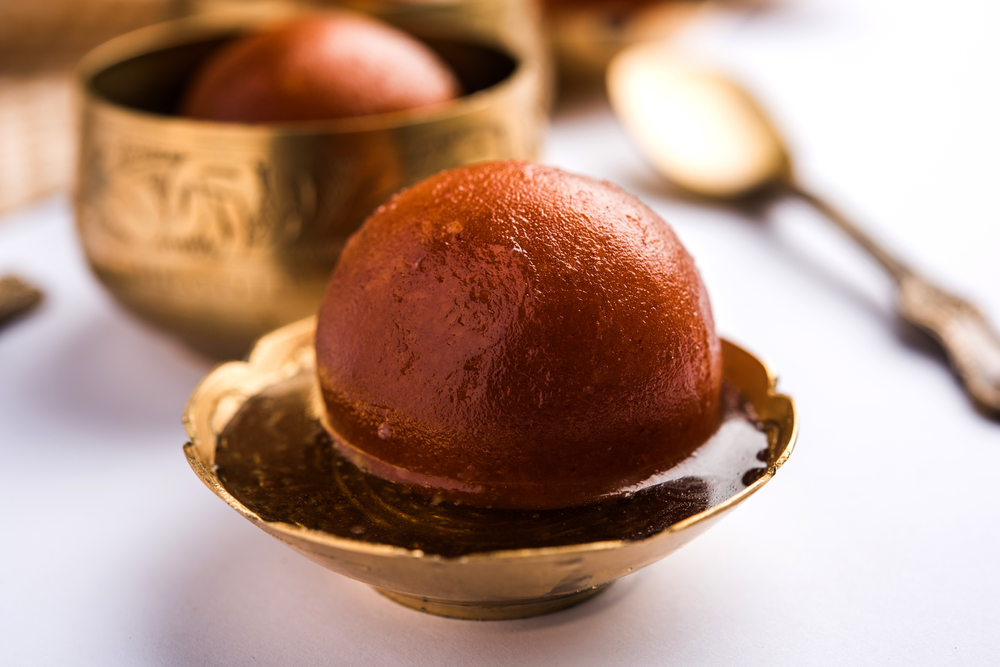 Gulab Jamun made from Khoya
Once you have tasted gulab jamus made with fresh khoya, there is no going back to the instant powder mixes. This is a rich and decadent sweet that befitting a celebration like Diwali where the entire family is at home.
INGREDIENTS
Makes 12-15 sweets
Prep Time
40 MINS
Total Time
1 Hr
For the dough:
2 Cups khoya
1/3 Cup flour
¼ Tsp Cardamom powder
1 Tbsp Ghee
¼ Tsp Baking powder
1/3 Cup milk (warm)
Oil for frying
For the caramel syrup:
2 Cups sugar
3 Cups water
½ Tsp cardamom powder
4-6 strands of saffron
1 Tsp lime juice
A pinch of salt
For the dough:
1. Add all the dry ingredients. Spoon the ghee in and mix well. Sprinkle the milk. A little at a time and form the dough. Do not over work the dough, knead just for a few minutes to make sure all the ingredients are well combined.
2. Place in a large lean bowl, cover with a clean kitchen towel and set aside for 30 minutes.
For the caramel syrup:
1. Place the sugar and water in a saucepan and bring to a boil. Turn the heat to low and reduce the sauce till it thickens a bit. Add the lime juice, salt and saffron and let it cool.
Tip: Test the sauce with the back of a spoon. When you draw a line in the middle with your finger the line stays clean. Do not let the caramel thicken too much. It will thicken as it cools down.
Fry the dough:
1. Make equal size balls from the dough (roughly lime size). Make sure you roll into a smooth ball. If there are cracks, the dough will split open while frying.
2. Fry to a deep golden brown
3. Add them to the syrup.
4. Serve with ice cream and chopped nuts for garnish.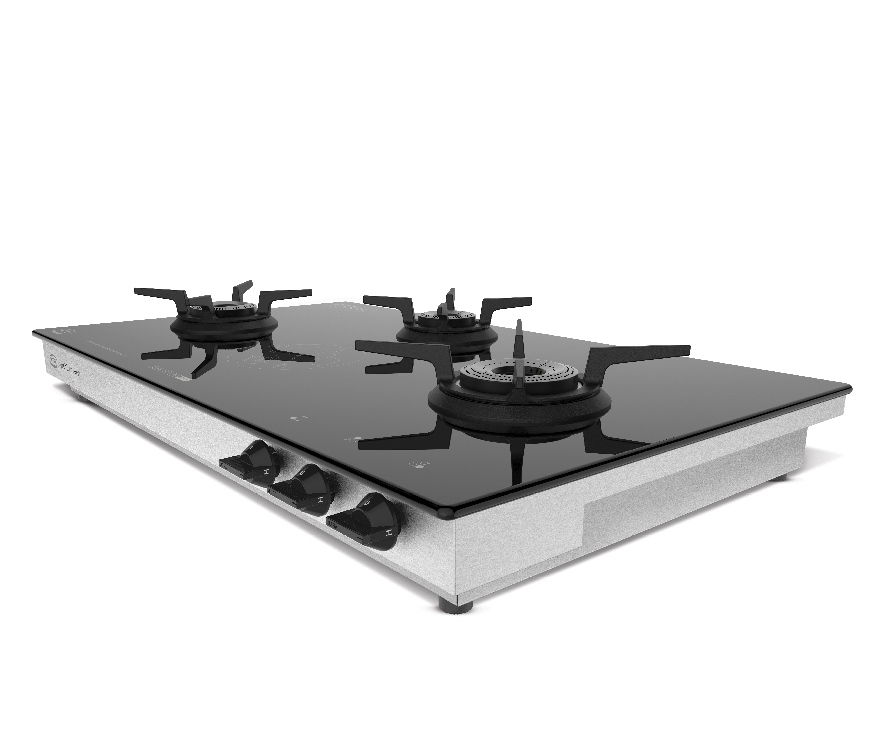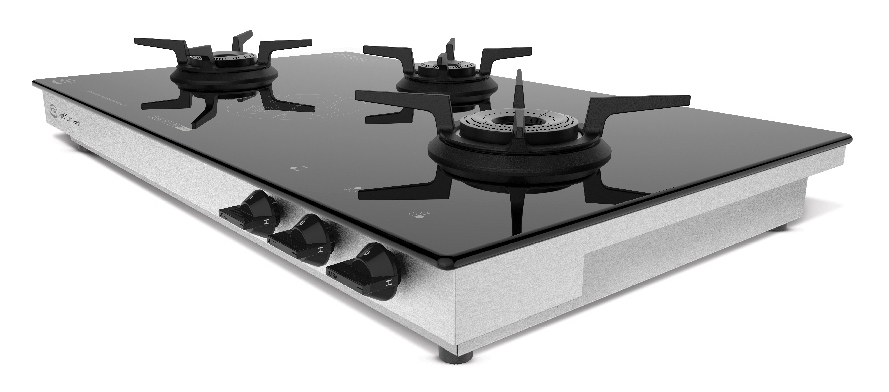 Elgi Ultra Optiflame
Gas savings, less cooking time and high safety are compelling reasons to choose the Ultra Optiflame gas stove.

70%+ GAS EFFICIENCY IN ALL BURNERS
Unique design for efficient air/gas mixing.* Verified and certified by Goverment Approved Lab.

8MM THICK TOUGHENED GLASS
More durable and safer than thinner glasses.

FAST COOKING
The burner unit assembly is optimised to produce more heat, by burning gas more efficiently by cooking fast without gas.

FORGED BRASS BURNERS
Stronger, safer and more efficient than ordinary cast burners.

SABAF FLAME FAILURE SAFETY DEVICE
Cuts off gas flow to the burner when flame goes off accidentally.

SPACIOUS DESIGN
Wide space between burners and a spacious top for easy cleaning and resting ladles.