Let's go coconuts!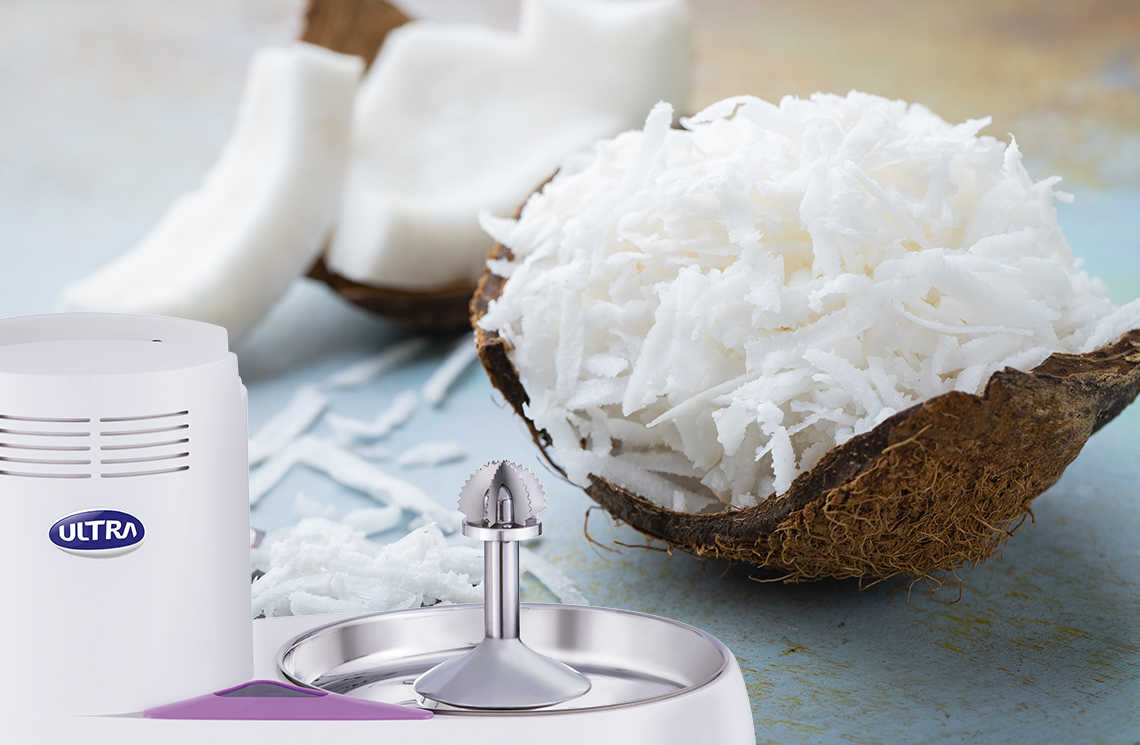 FRESHLY GRATED COCONUT
Grating coconut by hand is tiring and takes time. With the Ultra, Coconut Scraper attachment, you can do this effortlessly, in a jiffy. Enjoy all those recipes that call for freshly grated coconut and invent some new ones.
HERE'S A TIP:
Coconut freezes well. You could store the grated coconut you aren't using right away, in a container or freezer bag and freeze it for later use.
FRESH HOMEMADE COCONUT CREAM
To make coconut cream from freshly grated coconut, just place it in a clean muslin cloth, bundle it up and squeeze out the cream.
FRESH HOMEMADE COCONUT MILK
To make coconut milk, use the Ultra Mixer Grinder, add some water to the grated coconut and whizz. Strain the mixture for the thick milk, you could repeat this process and get a bit more milk out, this would be thinner than the first milk and some recipes call for doing this separately.
CREAMY COCONUT MARTINI
For a beach holiday right at home, whip up some refreshing coconutty martinis and get your dance tunes on.
INGREDIENTS
Makes 1 Glass
Prep Time
10 MINS
Total Time
25 MINS
30ml vodka
30ml coconut rum
30ml coconut cream
30ml chocolate liqueur / 30ml pineapple juice
METHOD
1. Dip the rim of the martini glass in freshly squeezed lime juice, followed by some freshly grated coconut and freeze for 5 – 10 minutes
2. Use a shaker to blend all the ingredients over some ice cubes
3. Pour out in the martini glass, add some grated chocolate or garnish with a slice of pineapple.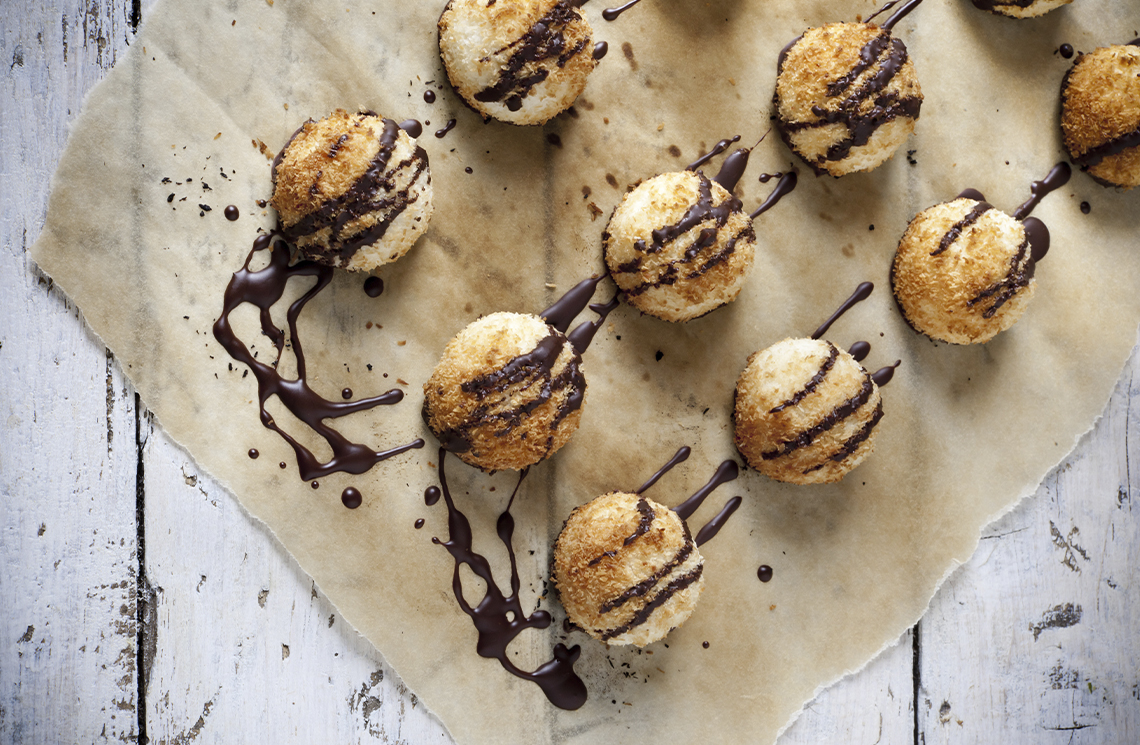 COCONUT MACAROONS
Crunchy, chewy, crisp. Many ways you can make your coconut macaroons. Here is an easy recipe.
Prep Time
25 MINS
Total Time
45 MINS
3 cups shredded coconut
4 large egg whites
1/2 cup granulated sugar
1 teaspoon vanilla or almond extract
1/4 teaspoon salt
METHOD
1. Pre-heat the oven to 350 degrees
2. Slightly toast the shredded coconut on a dry pan for 5 mins
3. Place the egg whites, vanilla/almond extract, sugar and salt in a bowl and whisk till frothy
4. Combine the mixture with the coconuts and gently fold till mixed through
5. Spoon the mixture on an oven tray lined with parchment
6. Bake for 15 to 20 mins till golden. Remove from oven and let it cool on the tray
7. You could drizzle with melted chocolate
8. Store in an airtight container for upto a week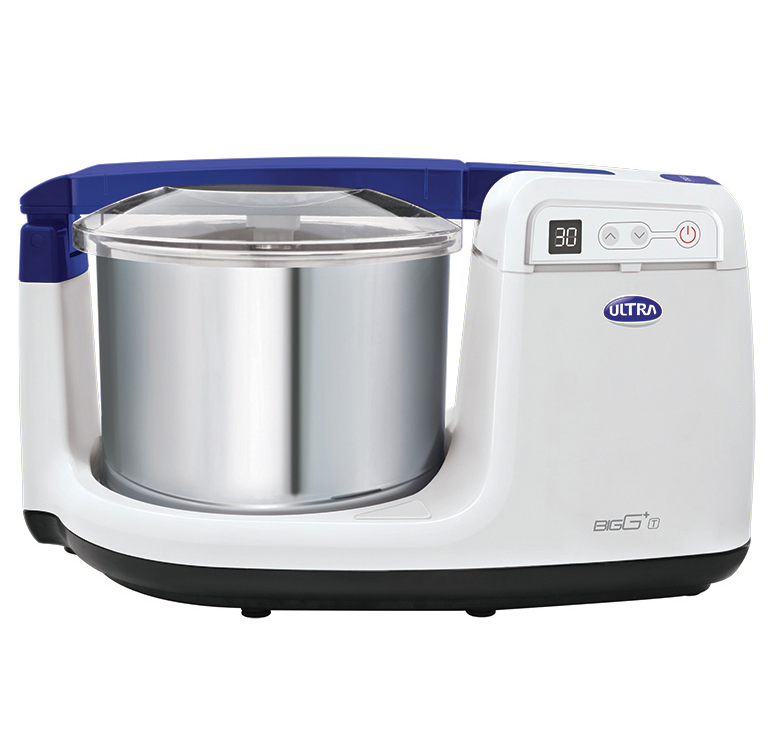 Elgi Ultra Grinder
Ultra is the pioneer in compact table top wet grinders and innovator of the patented conical stones. The patented conical stone design makes the batter smooth.

PATENTED CONICAL STONES
For effective grinding without high batter temperature rise

AISI 304 STAINLESS STEEL
Rust-resistant food-grade stainless steel drum for healthy food

ABS BODY
Lighter weight, longer life and great looks

150-WATT MOTOR
Powerful 150W motor for better grinding

2.5L WET GRINDER
Ideal for a family of 4

DIGITAL TIMER
Beep alert & auto switch-off at preset grinding time

MULTI UTILITY DRUM
Batter can be stored in the same drum after grinding

BATTER CLEANER
For easy cleaning of conical stones