Host a lavish feast this Onam
Ultra Mixer Grinder's guide to making a feast
Onam is fast approaching and one of the first thoughts that arise in our minds is the Onam Sadya, the elaborate vegetarian feast served on a banana leaf. The Onam sadya forms a significant part of the celebrations which also includes pookolam, boat races, dances, martial arts and prayers.
According to popular legend, Onam is attributed to the heart-warming tale of King Mahabali. Mahabali was a just and righteous ruler of his land and his people's hearts. In a test of Mahabali's faith and devotion, lord Vishnu appeared on earth in the Vamana avatar and requested for a property that measured three strides. The kind-hearted Mahabali granted Vamana his wish and assured him three strides worth of land. Vamana grew into a colossus and measured the earth and the skies with just two strides of his feet and looked around for his third and final stride. Mahabali offered his own head to the Vamana for the third stride.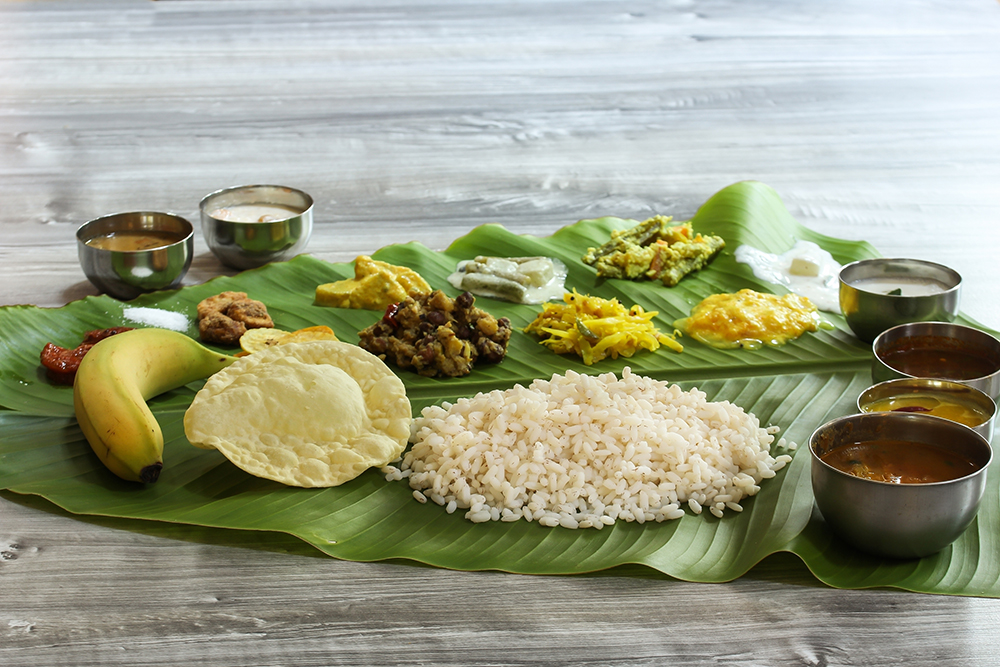 In appreciation of his honesty and devotion, lord Vishnu offered a boon to Mahabali wherein he could visit the land and the people he ruled, every year. This homecoming of Mahabali is celebrated as Onam in Kerala. According to another legend, Onam is a festival of Thanksgiving for a good rice harvest after the monsoons. Onam is the official state festival of Kerala and it is celebrated by Hindus and non-Hindus, alike.
Onam is celebrated over a period of ten days in the first month of the Malayalam calendar, concluding with the Thiruvonam on the tenth day. The Sadya lunch is served to family and friends on the day of Thiruvonam. Lighting of oil lamps and the women folk adorned in the traditional Kasavu sarees are rituals closely associated with Onam celebrations. Onam celebrations are held in churches as well by the Christians, out of mutual respect for the Hindus and sharing the tradition of the land they live on.
A typical Onam Sadya is served on banana leaf and is eaten sitting on the floor, cross-legged. Sadya, meaning feast in Malayalam, includes boiled rice served with sambar, rasam and a spread of seasonal and traditional vegetables cooked in a variety of styles along with banana chips, pickles, payasams and buttermilk. A traditional Sadya has about 20 dishes, but in some cases it could go up to 60 or more.
The fruits and vegetables of God's own country are showcased in the Onam Sadya with some help from dals, coconut, spices and coconut oil. Conventionally, onion and garlic were not used in preparing the Sadya dishes. But in recent times, recipes include onion, garlic and some newer ingredients like pineapple, carrot and beans. The vegetable and side dishes in the Sadya include – avial, olan, kaalan, puliserry, eriserry, Kootukari, pachadi, kichadi, puli-inji, sarkarai upperi, banana chips, pappadam and payasam.
In an attempt to assist you in recreating an Onam Sadya in your own homes, we have a line-up of talented home cooks from various backgrounds who will be sharing their signature dishes in a series of blog posts leading upto to Thrivonum. These are simple recipes, easy to follow and execute in home kitchens. Some of the ingredients may feature often in the recipes but the final dishes are distinct from each other and have truly earned their rightful place in the Sadya feast.
Whether you are a Malayali or not, invite your family and friends over for an impressive meal on the day of Thiruvonam, for these tried and tested recipes are sure to make an impression on them. There is no better way to give thanks for a bountiful harvest; a legendary hero who made his land proud and for the love and warmth of our near and dear ones.
Click here for Onam Recipes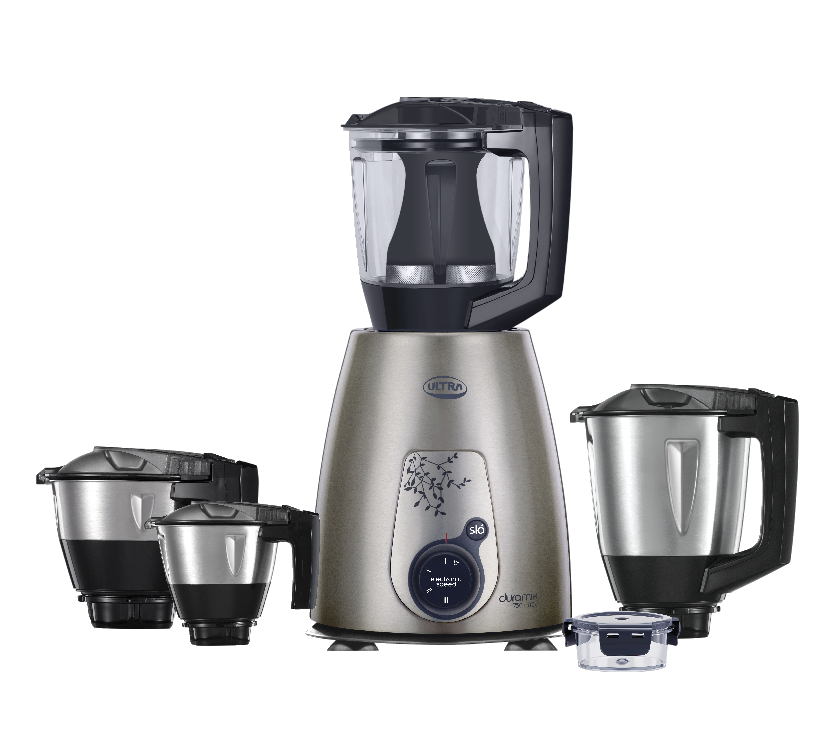 Elgi Ultra Mixer Grinders
The Ultra range of mixer grinders are designed to provide healthy and nutritious food at the right texture and consistency
FITTED WITH METAL COUPLERS
Lasts a lifetime compared to ordinary rubber couplers

AISI 304 FOOD-GRADE STAINLESS STEEL
Rust-resistant food-grade stainless steel jars
STAINLESS STEEL METAL BODY
Sturdy, reliable and long lasting

SLOW JUICING FUNCTION
For thick, nutritious juice without crushed seeds

CHOPPER / KNEADER ATTACHMENTS
Tasks like chopping vegetables and kneading dough are made easier using extra smart attachments

ELECTRONIC SPEED SENSOR
Automatically corrects speed fluctuations and maintains the specified grinding speed to get the right texture & taste