Start your day tomorrow with a healthy breakfast courtesy our customer Ms. Asha Krishnakumar
Millets are a good and healthy substitute for raw rice Venn Pongal. The recipe uses the same spices and condiments, except with just a little extra water to cook the millets.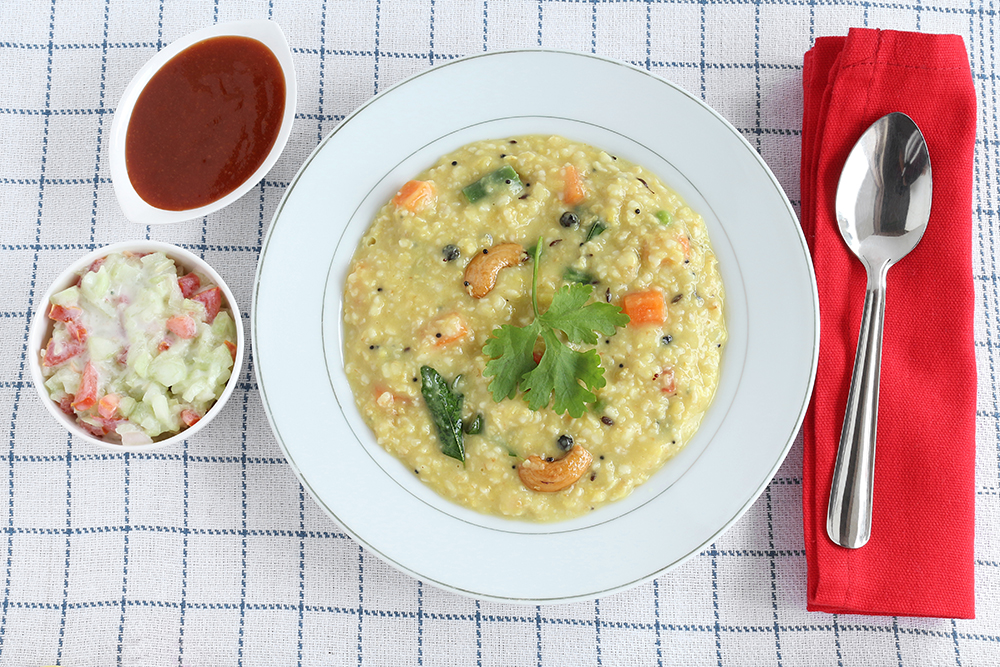 Varagu Arasi (Kodo Millet) Coriander Pongal
Prep Time
15 MINS
Total Time
45 MINS
Varagu arasi- 3/4 Cup
Paasi parappu – 1/4 Cup (Moong Dal)
Coriander small bunch
Green chilli – 2
Ginger small piece
Tempering:
1 Tablespoon black pepper
1 Tablespoon cumin seeds
1 Tablespoon finely chopped ginger
2 Tablespoons oil
METHOD
1. Grind coriander leaves, green chilli, ginger in the Ultra Vario+ Mixer Grinder small jar at speed 3
2. Wash and soak varagu arasi with paasi parappu.
3. Transfer the soaked millet parappu along with the grinded coriander paste in to the Ultra Endura+ Pressure Pan. Add 3-3.5 cups of water and salt as required.
4. Keep to full fire. After 3 whistles, simmer it for 2 whistles (time taken is 5 minutes). Switch off and allow the heat to come down.
5. In a separate pan, temper oil, pepper, cumin seed, chopped ginger and curry leaves.
6. Add this to the Pongal.
Serve with a dollop of ghee and freshly ground coconut chutney for a satisfying breakfast. It's filling enough to be enjoyed over a leisurely lunch too.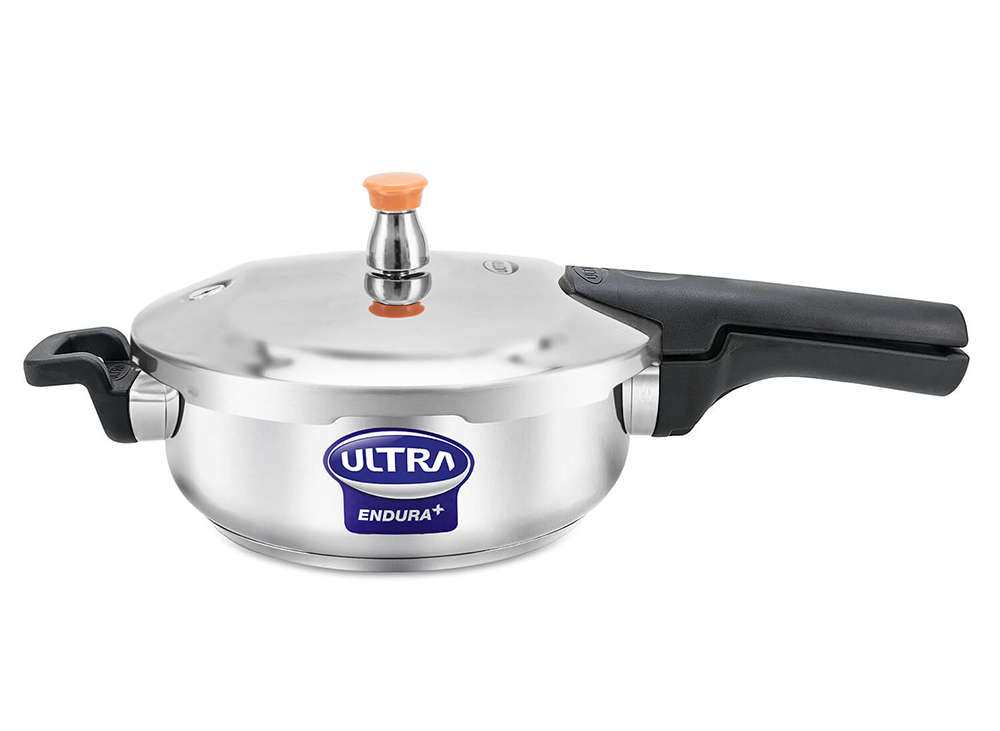 Elgi Ultra Endura+ Pan
A perfect companion in your kitchen, the Ultra range of Endura+ Pressure Pan's features will delight you.

NO CHARRING
High-impact bonded base, helps prevent burning and sticking of food

FAST COOKING
High-impact bonded base, aids in faster cooking

STAYS WARM FOR LONGER
Keeps food warm for up to 2 hours

DISHWASHER SAFE
Dishwasher safe design, makes it easy to clean

BEAUTIFUL LOOKS
Impressive design, elegant to serve

10-YEAR WARRANTY
Valid in the country of purchase