A delicious mango recipe. Here's a great, unique way to experience this amazing fruit!
Ultra Mixer Grinder's mango pulissery
This mango season, bite into the juicy, delicious, pulpy fruit known for its incredible taste, flavour and nutritional value. The King of Fruits, as it is popularly known here, is well-loved by people of all ages, across all regions.
The staggering variety of mangoes found all over India is only matched by the numerous uses this fruit is put to. The infographic below illustrates where, in India, you can find some of the best mangoes. A true mango-lovers pilgrimage, if we might say so.
Starting with the well-loved and widely available mango-juice, to pickles and chutneys that can be made at home, the fruit's uses are many.
Given below is a recipe for Mambazha Puliserry (Mango Puliserry). A traditional sweet and sour ripe mango curry native to Kerala, it is usually served as an accompaniment to rice. Many variations of this dish are available. Here's one you can make at home to satisfy your mango-cravings.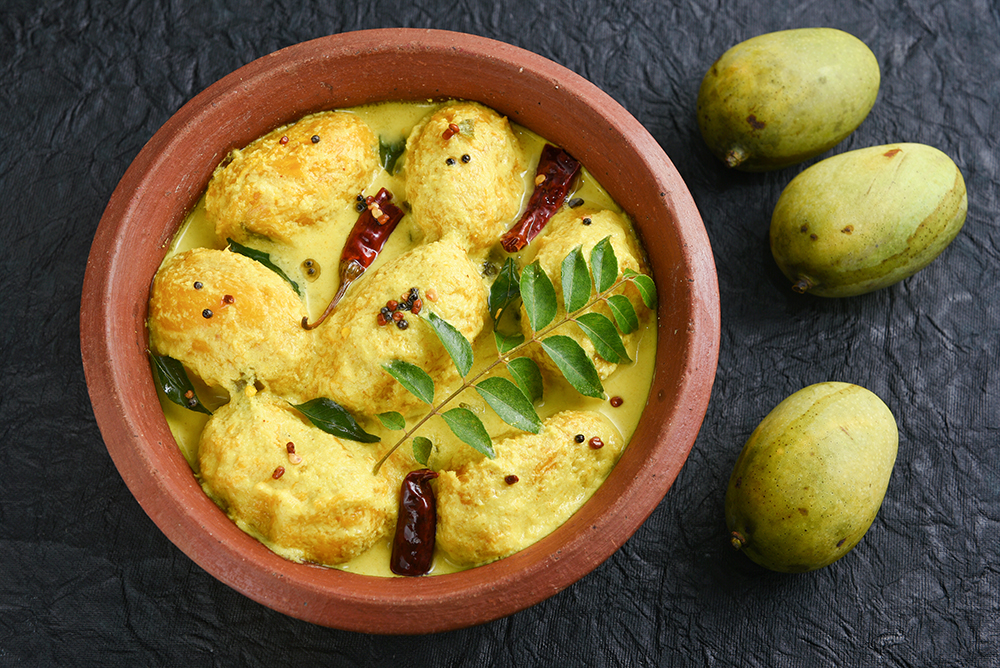 Mambazha Puliserry
INGREDIENTS
Makes 2 bowls
Prep Time
30 MINS
Total Time
45 MINS
2 Fully ripe Mangoes
1/2 Tablespoon Chilli powder
Turmeric powder
For Grinding:
3-4 Tablespoons coconut
1/2 Teaspoon Cumin seed
1/2 Cup Curd
1 Green Chilli.
For Tempering:
Mustard seeds
Fenugreek seeds
Curry leaves
2 Nos. Red Chilli
Method:
1. Peel the skin and chop the mangoes
2. Boil chopped mango pieces with turmeric powder, chilli powder and salt with water to make the mangoes soft
3. Grind the coconut, cumin seeds, green chilli with less water and curd to a fine paste in the Mixer Grinder
4. Once the mangoes have boiled, add the ground paste to them
5. Simmer the gas and allow this to boil for a few minutes (do not allow the curd to curdle). Switch off the flame once it has boiled sufficiently
6. Temper it in oil, mustard seeds, fenugreek seeds, red chilli and curry leaves
7. Serve with rice
Apart from being delicious and sweet, a mango happens to contain a lot of important nutrients, that help the human body fight cancer (by virtue of antioxidant compounds present in the fruit), keep cholesterol in check, alkalise the body, lose weight, regulate diabetes, prevent heat stroke and strengthen the immune system.
For children, mangoes help aid concentration and memory, and serves as a snack replacement for unhealthy junk food.
We know you love experimenting with cuisines. We suggest you put together an ingredient list and rustle up your favourite mango-based recipes. Put them down in the comments section, and we'll revert with our inputs! For grinding and mixing, use an Elgi Ultra Mixer Grinder to obtain a smooth, uniform mix.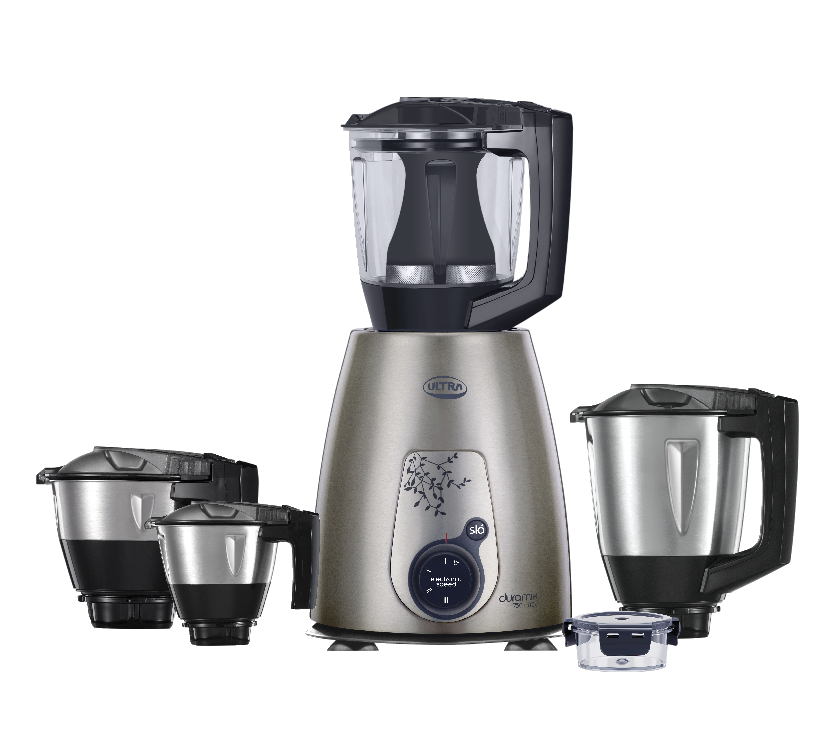 Elgi Ultra Mixer Grinders
The Ultra range of mixer grinders are designed to provide healthy and nutritious food at the right texture and consistency
FITTED WITH METAL COUPLERS
Lasts a lifetime compared to ordinary rubber couplers

AISI 304 FOOD-GRADE STAINLESS STEEL
Rust-resistant food-grade stainless steel jars
STAINLESS STEEL METAL BODY
Sturdy, reliable and long lasting

SLOW JUICING FUNCTION
For thick, nutritious juice without crushed seeds

CHOPPER / KNEADER ATTACHMENTS
Tasks like chopping vegetables and kneading dough are made easier using extra smart attachments

ELECTRONIC SPEED SENSOR
Automatically corrects speed fluctuations and maintains the specified grinding speed to get the right texture & taste