This recipe comes to us from the kitchen of our customer, Mrs. Kavitha Ravichandran.
We all shy away from the Big Bad Bitter Gourd from time to time but here we give you the most mouth watering preparation with bitter gourd you might have come across, ever. It is very easy to prepare and even great to be stored and had over 3-4 days!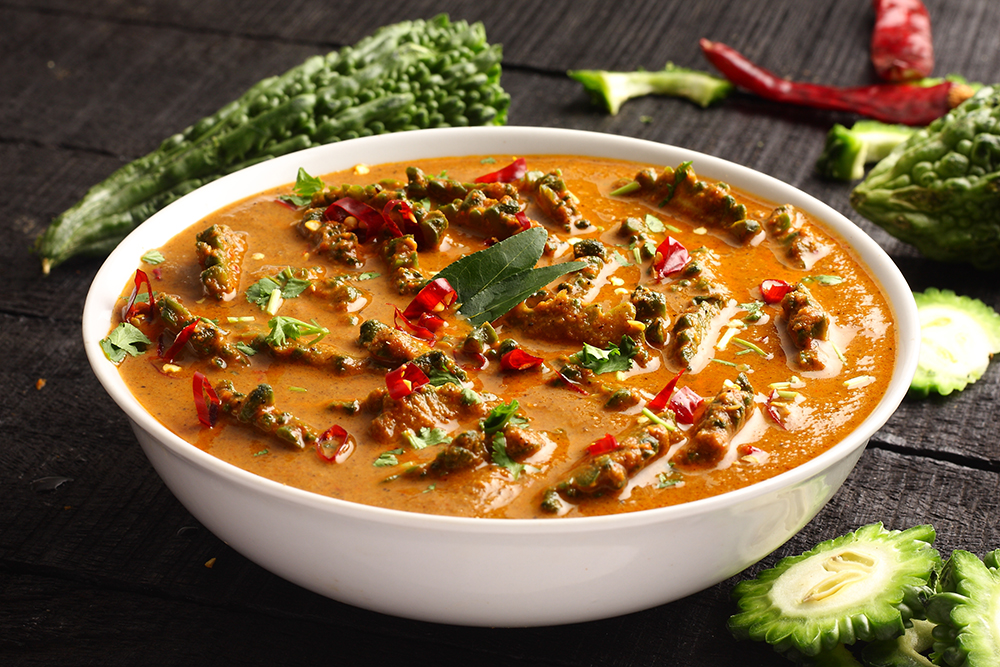 Bitter gourd tamarind kuzhambu
Prep Time
15 MINS
Total Time
45 MINS
Ingredients for tempering:
Sesame Oil – 3 tablespoons
Mustard Seeds – ½ teaspoon
Fenugreek Seeds – ½ teaspoon
Bitter Gourd – 1 or 2 chopped into circles
Tomato – 1
Tamarind Juice – From a lemon sized Tamarind ball
Ingredients for grinding:
Small Onions – 1 cup
Garlic – 5
Ginger – 1 inch
Curry leaves
Coconut pieces – 1/2 cup
Jeera – 1 tablespoon
Pepper – 1/2 teaspoon
Coriander powder – 2 teaspoons
Chilly powder – 2 to 3 teaspoons
Turmeric powder – Pinch
METHOD
1. Fry all grinding ingredients in your Ultra Pressure Pan.
2. Then dry grind them in an Ultra Vario+ Mixer Grinder at Speed 3.
3. Add a little water and grind again at Speed 2 till it becomes a smooth paste.
4. Add oil to the cooker and temper the mustard seeds and fenugreek seeds.
5. Add the chopped bitter gourd and tomatoes and sauté for a few minutes
6. After a few minutes add the tamarind juice and the paste from the mixer grinder.
7. Add some salt to taste and mix well. Close the lid and let it cook for two whistles.
Delicious, spicy bitter gourd kuzhambu is ready to be served with hot rice.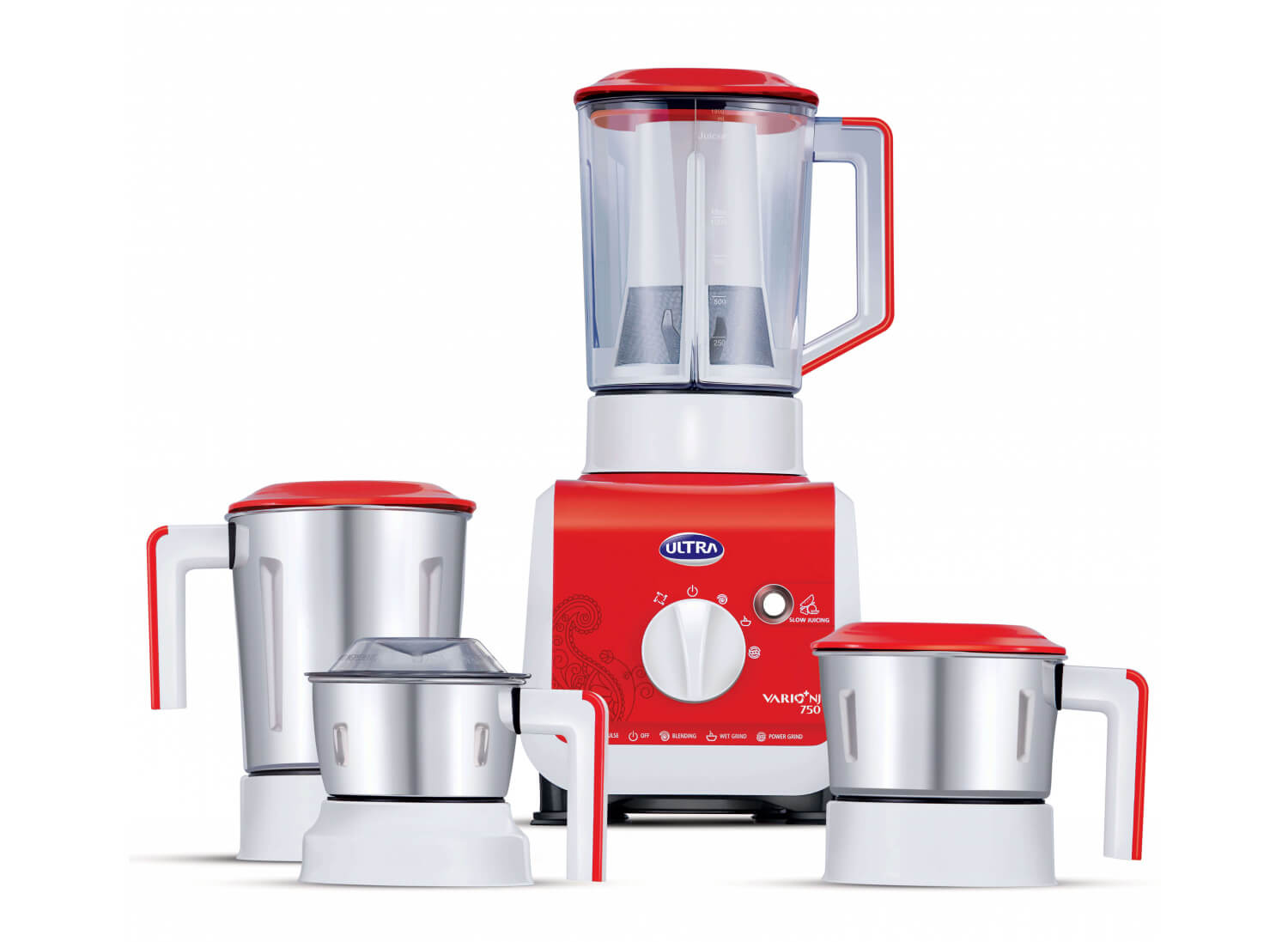 Elgi Ultra Vario+ Mixer Grinders
The Ultra range of mixer grinders are designed to provide healthy and nutritious food at the right texture and consistency

750-WATT MOTOR
Heavy-duty motor for swift, even and perfect grinding

AISI 304 STAINLESS STEEL
Rust-resistant food-grade stainless steel for healthy food

HOOK-TYPE POWER CORD
Easy to plug, easy to remove

UNIQUE SLOW-SPEED JUICING
For thick, nutritious juice without crushed seeds

ELECTRONIC SPEED SENSOR
Automatically corrects speed to ensure required grinding quality for the specified application

2-YEAR WARRANTY
Valid in the country of purchase