Mrs. Ashlibabu prepared this delicious dish in her Ultra Pressure Cooker and generously shared the recipe with us.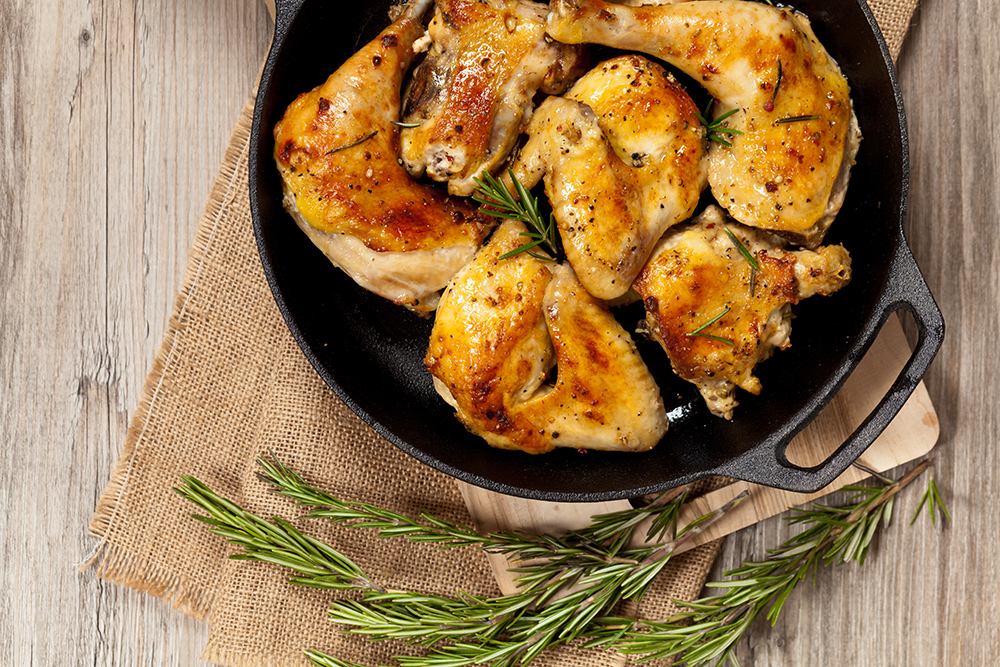 Black Pepper Chicken
INGREDIENTS
Makes 1 Plate
Prep Time
30 MINS
Total Time
60 MINS
Chicken – 500 grams
Small Onions – 15 – 20 nos
Big onion – 1 no
Turmeric powder – 1/4 teaspoon
Coriander powder – 2 teaspoons
Pepper powder – 2 teaspoons
Garam masala – 1 teaspoon
Aniseed powder – 1 teaspoon
Chopped ginger – 1 teaspoon
Curry leaves – 10 nos
Tomato – 1 no
Oil – 2 teaspoons
Coriander leaves for garnishing
METHOD
1. Clean the chicken and marinate it with turmeric powder, coriander powder, pepper, aniseed powder, garam masala and salt. Keep it aside for 1 hour.
2. Add 2 tablespoons of oil in the Ultra Pressure pan, chop the small onions and sauté them it till they turn brown. Allow it to cool.
3. Blend the Onions in to a paste in your Ultra Vario+ mixer grinder small jar for a minute.
4. In the same pressure pan add oil, mustard seeds, curry leaves, chopped big onion, chopped ginger, chopped tomato and sauté well.
5. Add the marinated chicken pieces to the pressure pan with 2 cups of water and cook with lid closed with whistle for 10 minutes.
6. When chicken is half done add the onion paste to the gravy and let it cook till fully done with lid closed for 15 more minutes.
7. Yummy and easy to prepare pepper chicken is ready to tingle your taste buds.
Elgi Ultra Pressure Cookers
A perfect companion in your kitchen, the Ultra range of pressure cooker's features will delight you.

NO CHARRING
High-impact bonded base, helps prevent burning and sticking of food

FAST COOKING
High-impact bonded base, aids in faster cooking

STAYS WARM FOR LONGER
Keeps food warm for up to 2 hours

DISHWASHER SAFE
Dishwasher safe design, makes it easy to clean

BEAUTIFUL LOOKS
Impressive design, elegant to serve

10-YEAR WARRANTY
Valid in the country of purchase