This recipe comes to us from the kitchen of our customer, Ms. Hari Priya.
Deep fried Brinjal is a big hit with most of us but here is another traditional South Indian preparation with Brinjal which is a real treat for your taste buds and goes very well with rice or dosas or idlis.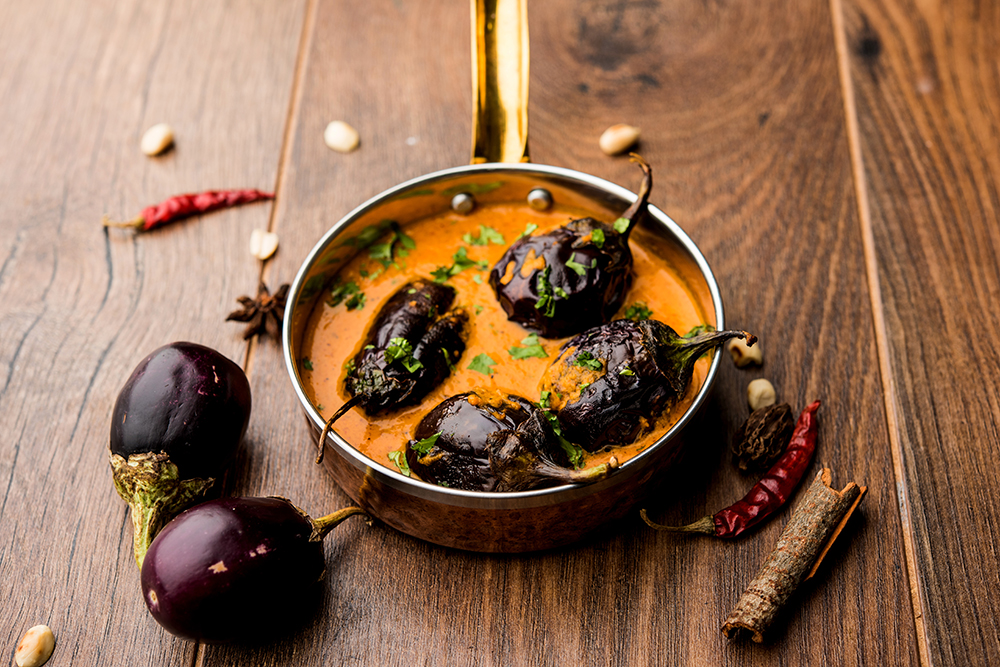 Brinjal Tamarind Masala
Prep Time
15 MINS
Total Time
45 MINS
Red Chillies – 5
Urad Dal – 1 teaspoon
Channa Dal – 1 teaspoon
Sesame Oil – 3 tablespoons
Mustard Seeds – ½ teaspoon
Curry leaves – hand full
Tamarind – 50 grams
Turmeric powder – 1 teaspoon
Small Brinjals – 50 grams
Green Chillies – 4
Small Onions – 50 grams
Garlic – 4 pieces
METHOD
1. Dry roast the Channa Dal, Urad Dal and Red Chillies. Grind it well in the Ultra Vario+ Mixer Grinder.
2. Soak the tamarind in warm water for 15 minutes to extract the pulp.
3. Heat the oil in the Ultra Pressure cooker.
4. Add mustard seeds and let them crackle.
5. Add small onions, curry leaves, green chillies and garlic and fry them well.
6. Add the small brinjals now along with turmeric powder and saute well.
7. Now add the tamarind pulp and salt to this.
8. Close the Ultra Pressure Cooker and cook for ten minutes.
9. Add the ground powder to this mixture and let it cook for a few minutes.
Best served hot with rice, dosa, idli, upma, pongal or almost any South Indian tiffin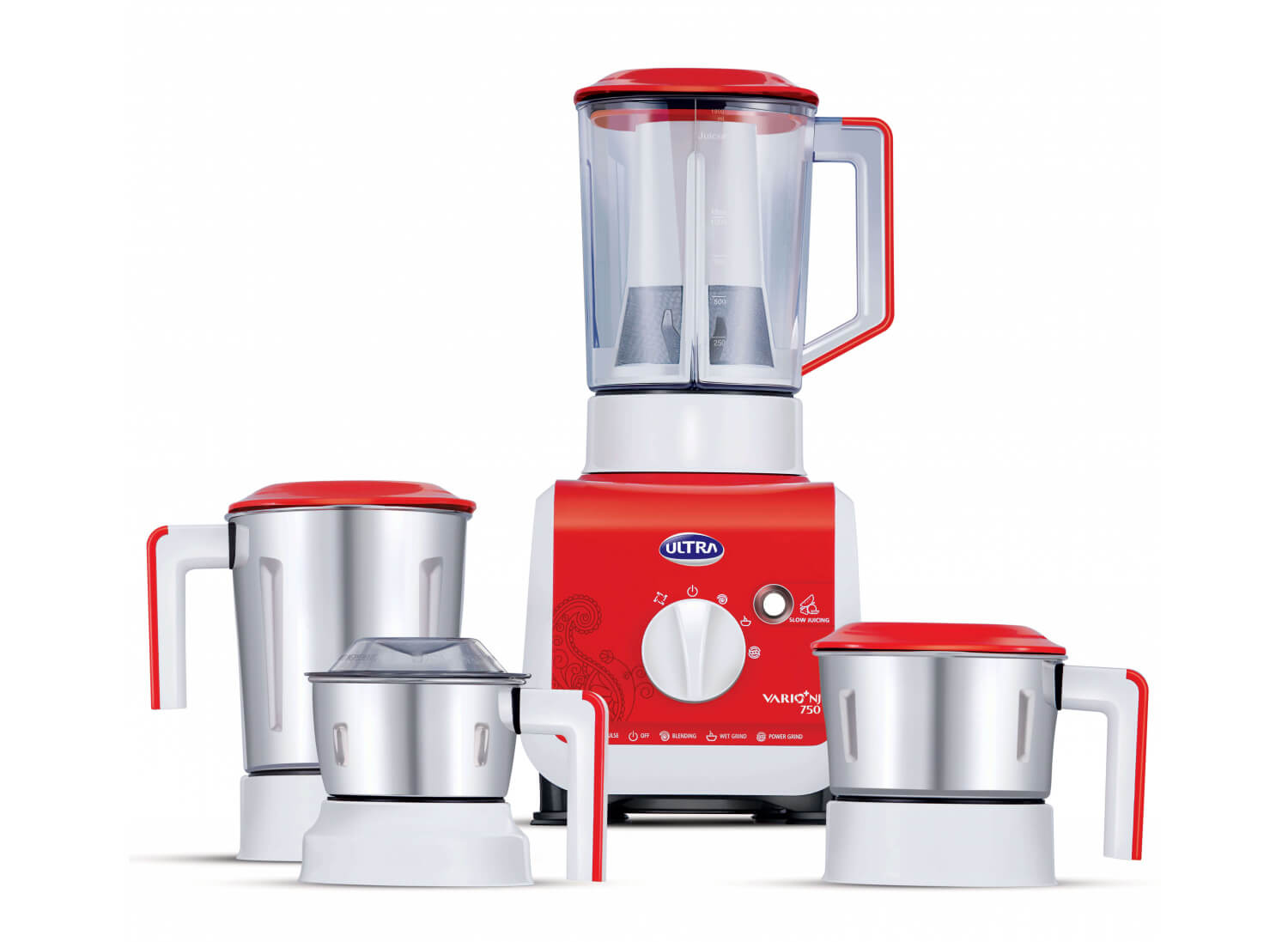 Elgi Ultra Vario+ Mixer Grinders
The Ultra range of mixer grinders are designed to provide healthy and nutritious food at the right texture and consistency

750-WATT MOTOR
Heavy-duty motor for swift, even and perfect grinding

AISI 304 STAINLESS STEEL
Rust-resistant food-grade stainless steel for healthy food

HOOK-TYPE POWER CORD
Easy to plug, easy to remove

UNIQUE SLOW-SPEED JUICING
For thick, nutritious juice without crushed seeds

ELECTRONIC SPEED SENSOR
Automatically corrects speed to ensure required grinding quality for the specified application

2-YEAR WARRANTY
Valid in the country of purchase