This healthy recipe was shared with us by our customer Kavitha Ravichandran who prepares this dish in her Ultra Pressure Cooker.
Unexpected guests can leave us in quite a fix, but not anymore. This sweet dish is simple yet quite delicious. And it can be whipped up in no time at all. It's that simple.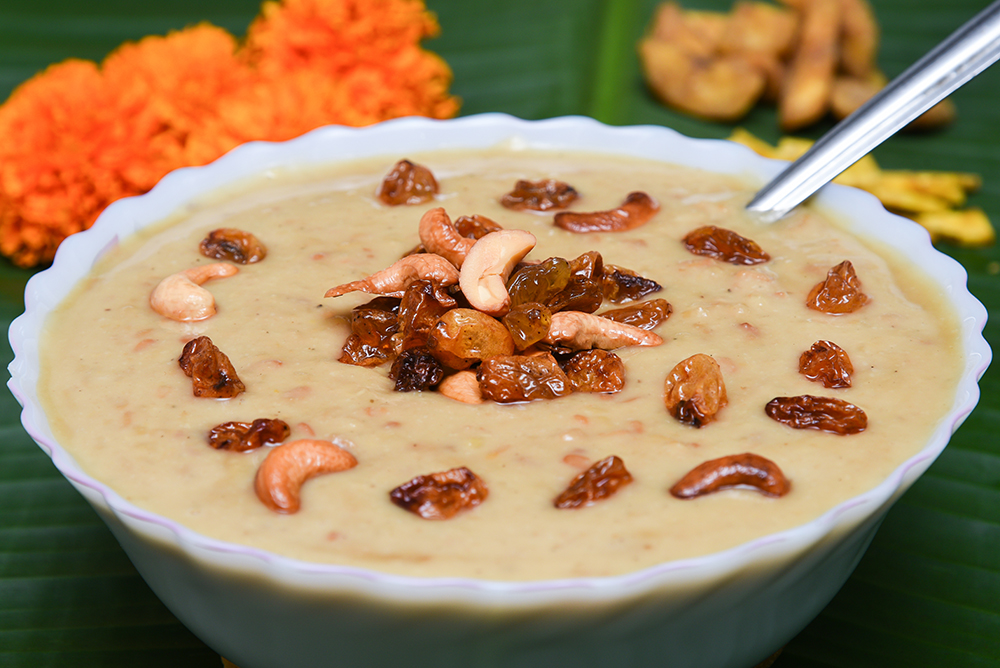 Broken wheat Payasam
Prep Time
10 MINS
Total Time
20 MINS
Broken wheat – 1/2 Cup
Jaggery – 250 Grams
Coconut milk – 1 Cup
Cardamom powder – 1/4 Teaspoon
Dry ginger powder – 1/4 Teaspoon
Ghee – 2 Teaspoons
Condensed milk – 1 Tablespoon
Dry nuts
METHOD
1. Heat 1 cup of water in a small vessel, add the jaggery, let it boil for few minutes and set aside.
2. Add 4 cups of water in your Ultra Pressure Cooker and cook the broken wheat for up to 3 whistles.
3. Open the cooker when the pressure releases and add the jaggery syrup in it, mix well and cook at medium heat.
4. Add 2 tsp ghee, stir continuously to prevent it from sticking.
5. Now add the coconut milk and condensed milk and cook for a minute at low heat, add cardamom powder and dry ginger powder, mix well and switch off.
6. Finally garnish with roasted dry nuts.
It's so rich and flavourful that your guests won't believe you prepared it just then. If time permits, you can also roast coconut pieces to the dish for added crunch or add raisins fried in ghee for some flavour. Either way, your home will smell heavenly.
Elgi Ultra Pressure Cookers
A perfect companion in your kitchen, the Ultra range of pressure cooker's features will delight you.

NO CHARRING
High-impact bonded base, helps prevent burning and sticking of food

FAST COOKING
High-impact bonded base, aids in faster cooking

STAYS WARM FOR LONGER
Keeps food warm for up to 2 hours

DISHWASHER SAFE
Dishwasher safe design, makes it easy to clean

BEAUTIFUL LOOKS
Impressive design, elegant to serve

10-YEAR WARRANTY
Valid in the country of purchase