Ms.Hari Priya created this chicken dish in her Ultra Pressure Cooker and shared the delicious results and recipe with us.
Here's a great idea for Sunday breakfast. Piping hot idlis or idiyappam or crisp dosas with this Tamil Nadu style chicken kuzhambu. It's definitely one way to get the whole family up and about in the morning!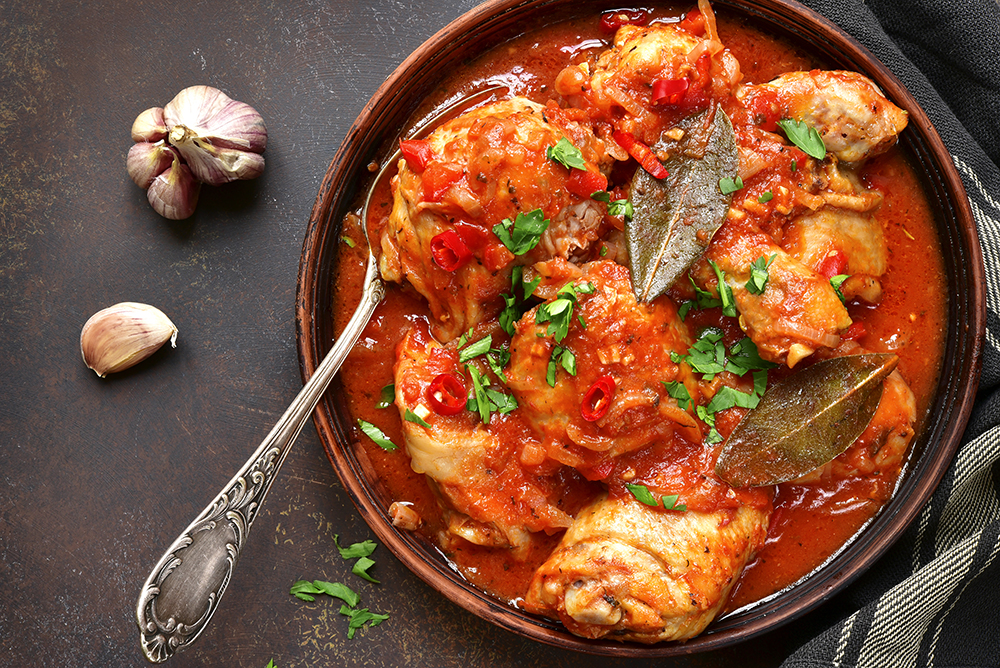 Chicken Kuzhambu
Prep Time
10 MINS
Total Time
35 MINS
Chicken – 1/2 kg
Small onions – 250 grams
Red chilies – 10
Jeera – 1 teaspoon
Pepper – 1 teaspoon
Fennel seeds – 1 teaspoon
Cinnamon – 1 inch
Cardamom – 4
Turmeric powder – 1/2 teaspoon
Sesame oil – 2 teaspoons
Coriander seeds – 1 teaspoon
Curry leaves
Salt to taste
METHOD
1. Pour 2 teaspoons of oil in an Ultra Pressure Pan, add small onions and fry till they become golden brown.
2. Add all masalas and continue to fry until raw smell goes off.
3. Take them off the fire and allow to cool for 10 minutes
4. Grind the mixture into a paste in a Ultra Mixer Grinder for up to 15 minutes
5. Dd the ground masala paste and the chicken in the cooker, add salt and cook till 2 whistles
6. Fry the mustard seeds, curry leaves and red chilies and mix them with the chicken gravy and allow the mix to boil for 5 minutes.
The great thing about this dish is that it's so versatile, you can use it to accompany rice for lunch or with chapattis for dinner the next day. You'll find this dish is a staple across hotel in Tamil Nadu, being served with parottas and even biryani.
Elgi Ultra Pressure Cookers
A perfect companion in your kitchen, the Ultra range of pressure cooker's features will delight you.

NO CHARRING
High-impact bonded base, helps prevent burning and sticking of food

FAST COOKING
High-impact bonded base, aids in faster cooking

STAYS WARM FOR LONGER
Keeps food warm for up to 2 hours

DISHWASHER SAFE
Dishwasher safe design, makes it easy to clean

BEAUTIFUL LOOKS
Impressive design, elegant to serve

10-YEAR WARRANTY
Valid in the country of purchase