This recipe is contributed by our valued customer, Mrs. Kavitha Ravichandran.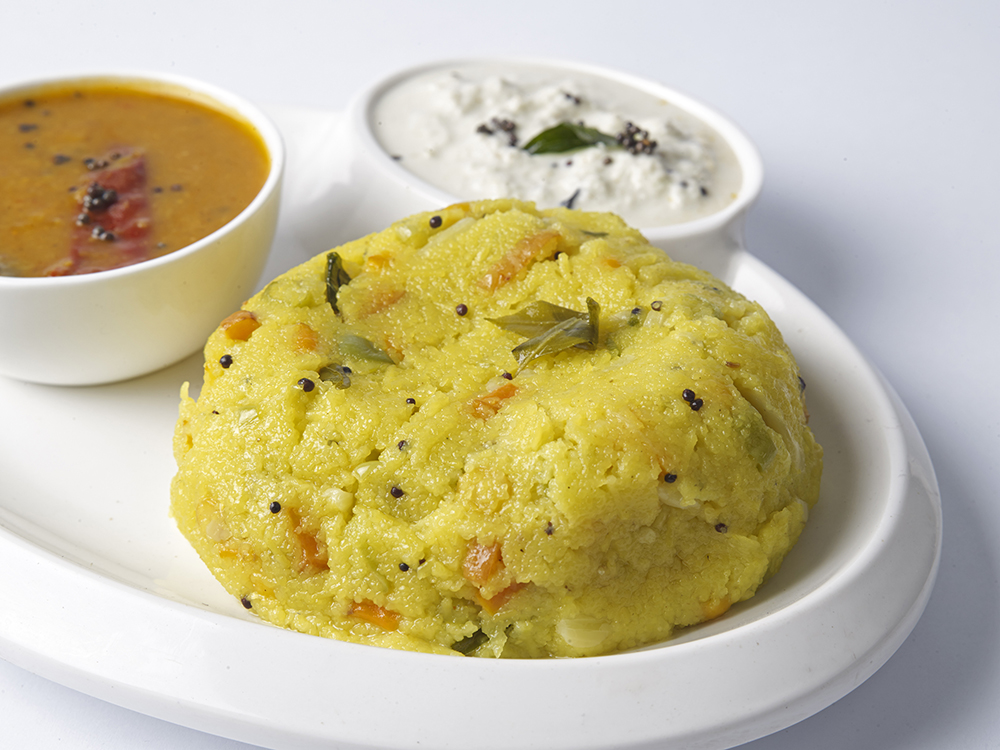 Corn Rava Khichdi
Prep Time
5 MINS
Total Time
25 MINS
Corn Rava – 1 cup
Chopped onions – 1 cup
Green chillies.- 5
Tomatos – ½ cup
Ginger & Garlic paste – 1 teaspoon
Mustard seeds – ½ teaspoon
Fennel seeds – ½ teaspoon
Cloves – 3
Cinnamon stick – ½ inch
Oil or Ghee
Salt to taste
Coriander leaves – a few
Cashews – 9/10
METHOD
1. Heat Ultra Endura+ Pressure Pan and add oil to it.
2. Add the mustard seeds and let them crackle in this.
3. Once they sizzle, add the chopped onions, green chillies, fennel seeds, cloves and cinnamon stick and saute them for a few minutes.
4. Then add the tomatoes, ginger & garlic paste, a pinch of turmeric powder and chilly powder and saute well.
5. After that pour 3 cups of water, salt to taste and finally add the corn rava.
6. Close the lid and let it cook for 3 whistles.
7. Now your Corn Rava Khichdi is ready.
8. Garnish it with coriander leaves and fried cashews, before serving.
This corn rava khichdi is great when had with spicy coconut chutney.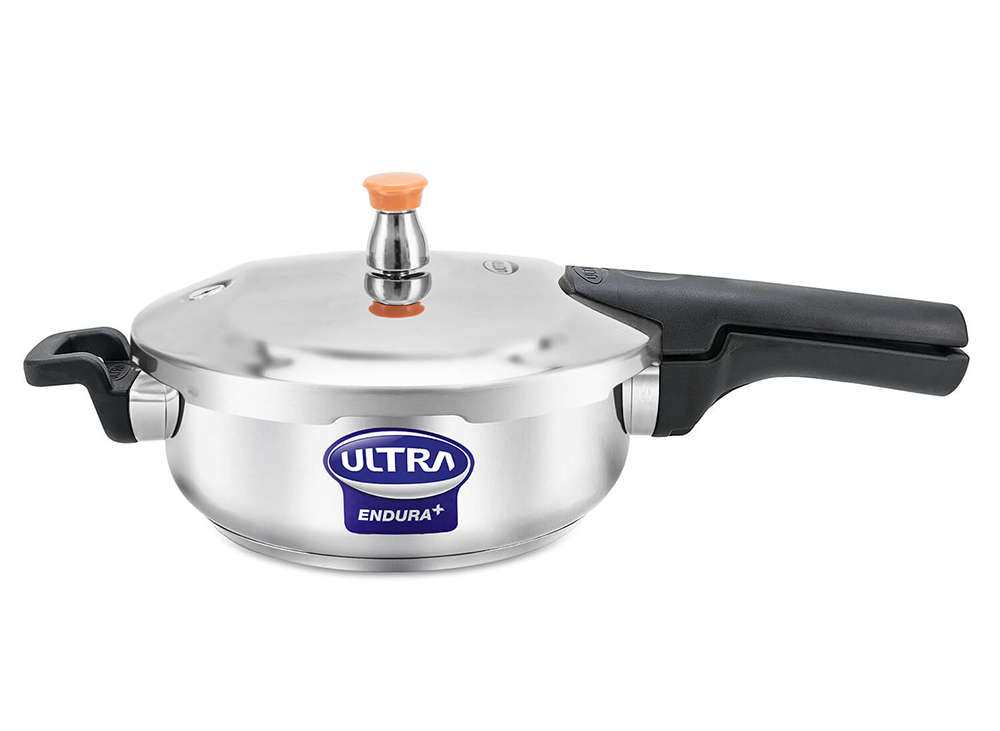 Elgi Ultra Endura+ Pan
A perfect companion in your kitchen, the Ultra range of Endura+ Pressure Pan's features will delight you.

NO CHARRING
High-impact bonded base, helps prevent burning and sticking of food

FAST COOKING
High-impact bonded base, aids in faster cooking

STAYS WARM FOR LONGER
Keeps food warm for up to 2 hours

DISHWASHER SAFE
Dishwasher safe design, makes it easy to clean

BEAUTIFUL LOOKS
Impressive design, elegant to serve

10-YEAR WARRANTY
Valid in the country of purchase