Eating right this winter
Ultra's guide to a hearty diet for the winter months
Winter is the perfect time for indulgence, rejuvenation and replenishing. The cold dryness of the season can take out moisture from the skin and hair; dry out the bones and can cause difficulties in digestion and stiffness of the joints among other ailments.
Good health starts with eating the right food for the season:
During winter, the metabolic activity of the body tends to be generally low. With this comes digestive problems. The right diet can help reignite the fire element (as classified in Ayurveda) and improve the digestive and metabolic activity. Add a little bit of health by including earthy winter spices, the right greens and legumes and pulses in your diet.
Spices
Using the right spices adds heat and warmth and the roasting of spices in the kitchen, grinding them and adding to cakes and curries will fill the house with earthy winter aromas.
Cardamom, cinnamon, ginger, cloves, nutmeg and allspice. These are the magic spices that add the warmth in teas, cakes, curries.
A hot cup of masala chai:
To make the perfect spice mix for masala chai, use the below ingredients and grind them in your Ultra Mixer Grinder. You can store the spice mix in an airtight container and enjoy all through winter.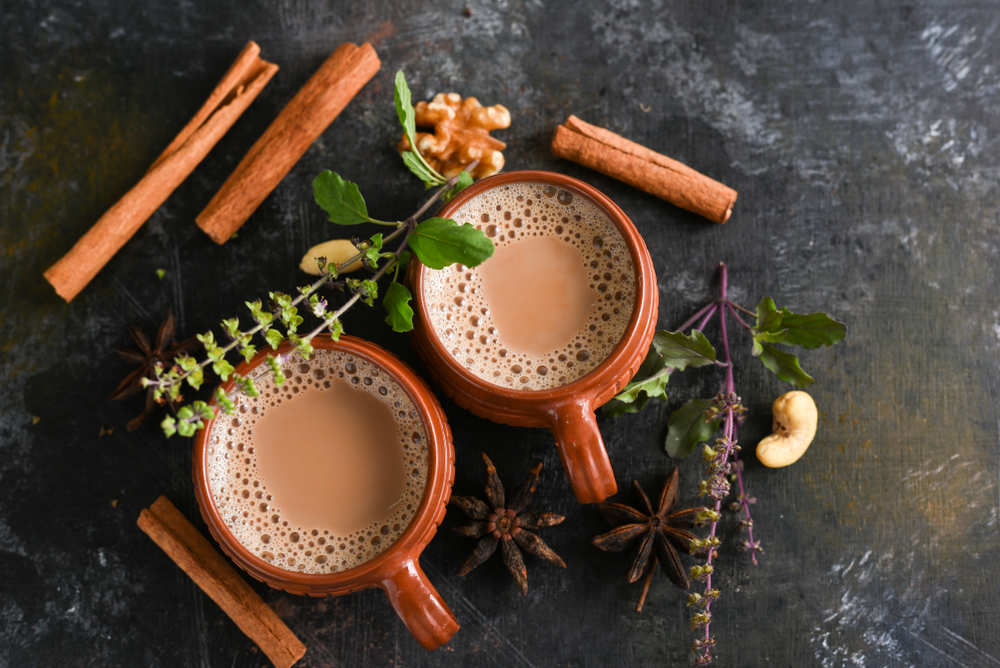 Masala Chai Spice Mix
INGREDIENTS
Makes 200 gms
Prep Time
5 MINS
Total Time
10 MINS
¼ Cup cloves
8" Cinnamon
½ Nutmeg (grated)
1 Tbsp fennel
2 Tbsp dried ginger
¼ Cup cardamom
1 Tsp black peppercorn
¼ Cup dried basil (or tulsi)
METHOD
1. Slightly roast the fennel and add all the ingredients except the nutmeg and dried tulsi/basil to the small spice grinding jar of your Ultra Mixer Grinder and grind to a fine powder.
2. Add the grated nutmeg, crush in the dried tulsi/basil and store in an air-tight container.
When you are making chai, add ¼ Tsp of this spice mix to your chai while you boil it.
Tip: You can add dried lemon grass or dried rose petals or dried mint leaves as variations to the tulsi, if you enjoy these flavours.
One-pot stews:
Stews are great for winter. They are warm and hearty meals, and you can make them quite simply by throwing in all the ingredients into one large pot. Use a combination of grains like rice and barley with legumes or pulses, meats and greens like kale. Include sausages for flavour and peppers for colour. Let it simmer and enjoy a delicious winter stew.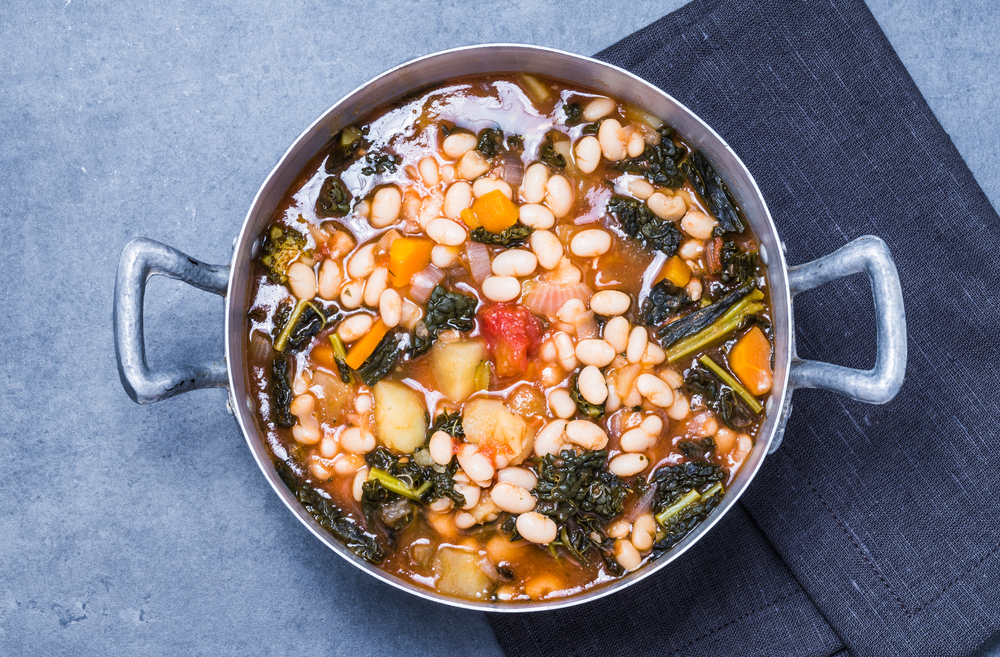 Pumpkin, beans and barley stew
INGREDIENTS
Serves 4 large portions
Prep Time
10 MINS
Total Time
1.5 Hrs
1 Cup clean and cut pumpkin
1 Cup cannelloni beans (soaked overnight)
½ Cup barley
1 Cup yellow peppers (cubed)
1 Cup red peppers (Cubed)
2 Litres vegetable stock
1 Tsp paprika
1 Lemon (juice)
20 Stalks of kale or spinach (cleaned and cut). If adding spinach, add after the stew is cooked
2 Sticks of leeks (finely cut)
½ Tsp coarse ground black pepper
2'' Ginger julienne
1 Tsp butter
Water
Salt
METHOD
1. Add butter to a large heavy bottomed pan like your Ultra Pressure Cooker. Made of the highest quality, AISI 304 Stainless Steel, the Ultra cookers come with a high-impact bonded, 3-layer composite base; perfect for stewing broths and slow cooking recipes.
2. Add the julienne ginger, leeks, pumpkin and diced peppers.
3. Saute for 2 mins and add all the other ingredients.
4. Let it simmer in a very low flame for an hour. Check to see if the beans and barley are cooked soft. Balance the flavours, checking for salt and tartness. Add more water if necessary.
5. Switch off, add chopped spinach at the stage and leave the lid on for a few minutes
6. Serve hot.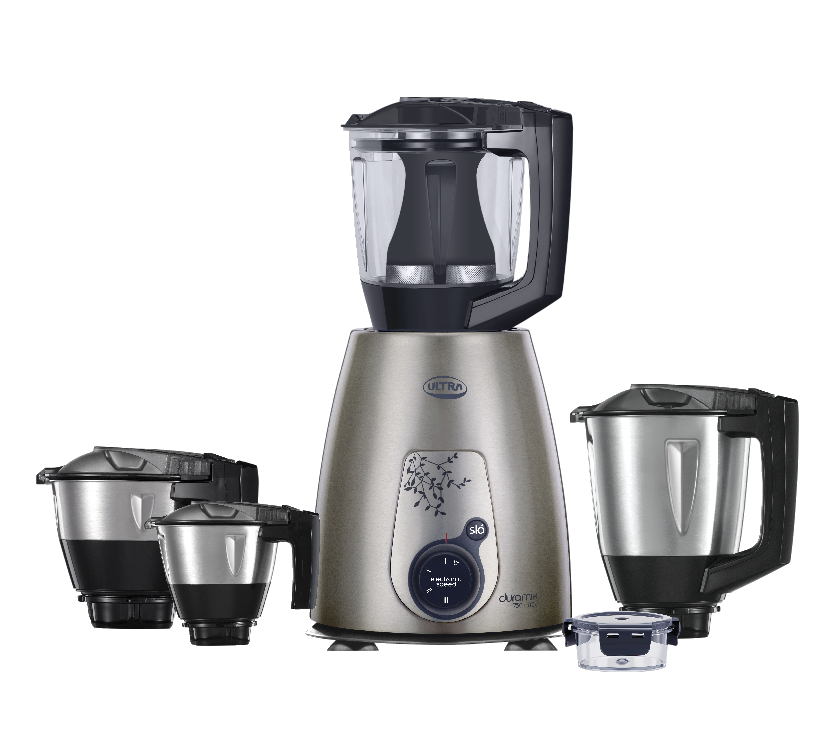 Elgi Ultra Mixer Grinders
The Ultra range of mixer grinders are designed to provide healthy and nutritious food at the right texture and consistency
FITTED WITH METAL COUPLERS
Lasts a lifetime compared to ordinary rubber couplers

AISI 304 FOOD-GRADE STAINLESS STEEL
Rust-resistant food-grade stainless steel jars
STAINLESS STEEL METAL BODY
Sturdy, reliable and long lasting

SLOW JUICING FUNCTION
For thick, nutritious juice without crushed seeds

CHOPPER / KNEADER ATTACHMENTS
Tasks like chopping vegetables and kneading dough are made easier using extra smart attachments

ELECTRONIC SPEED SENSOR
Automatically corrects speed fluctuations and maintains the specified grinding speed to get the right texture & taste