Ms. Asha Krishnakumar shares her recipe for Elai Adai, a lip-smacking breakfast staple during Onam.
Elai Adai is a delicacy popular in Kerala. Essentially steamed dumplings, filled with sweetened coconut or during summers, jackfruit. This is the basic recipe, with aval, coconut and jaggery.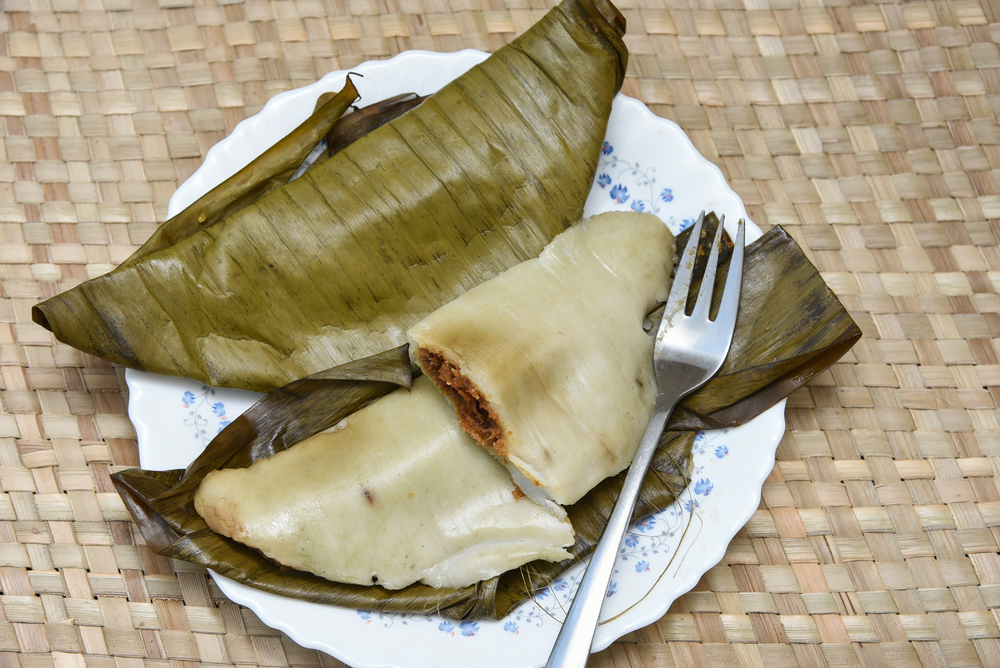 Elai Adai
INGREDIENTS
Makes 15 Pieces
Prep Time
5 MINS
Total Time
1 hour 20 MINS
Raw rice flour – 1 cup
Red aval – 1/2 cup
Grated coconut – 1/2-3/4 cup
Jaggery – 1 cup
Oil for greasing the plantain leaf
Cardamom powder – 1 teaspoon
Preparing the Adai dough:
Boil 2 cups of water, add a pinch of salt and 2-3 drops oil.
To the boiling water, add the raw rice flour and mix it well to form dough
For the filling (poornam):
Take a pan, boil water, add jaggery and allow it to dissolve.
Add red aval, grated coconut, and cardamom powder to the water.
Stir it till it becomes thick poornam.
Getting the banana leaf ready :
Take nice flat broad plantain leaves. Place the leaf on a low flame on the stove, turn sides and move it around the flame so all sides are heated. This is done so that while making Adais the leaf does not get torn.
METHOD
1. Take the banana leaf, apply few drops of oil evenly.
2. Make the rice dough in to small round balls and flatten them with greased hands.
3. Place a small filling in the flatten rice dough and fold it with the leaf.
4. After making all the pieces ready, steam it in the Ultra Pressure Cooker for 10-15 minutes.
5. Instead of Aval you can also add boiled moong dal or jackfruit.
5. This delicious dish will evoke memories of grandmothers in summer, especially if you add chopped jackfruit to the filling.
Elgi Ultra Pressure Cookers
A perfect companion in your kitchen, the Ultra range of pressure cooker's features will delight you.

NO CHARRING
High-impact bonded base, helps prevent burning and sticking of food

FAST COOKING
High-impact bonded base, aids in faster cooking

STAYS WARM FOR LONGER
Keeps food warm for up to 2 hours

DISHWASHER SAFE
Dishwasher safe design, makes it easy to clean

BEAUTIFUL LOOKS
Impressive design, elegant to serve

10-YEAR WARRANTY
Valid in the country of purchase