Ultra fusion Christmas dessert recipes
Ultra yummy. Ultra different!
Give the traditional sweets a break and treat your family to these fusion desserts that combine both traditional Indian sweets with western favourites. You can simply use the sweets you receive or make at home to convert them into these interesting recipes.
Payasam/kheer Trifle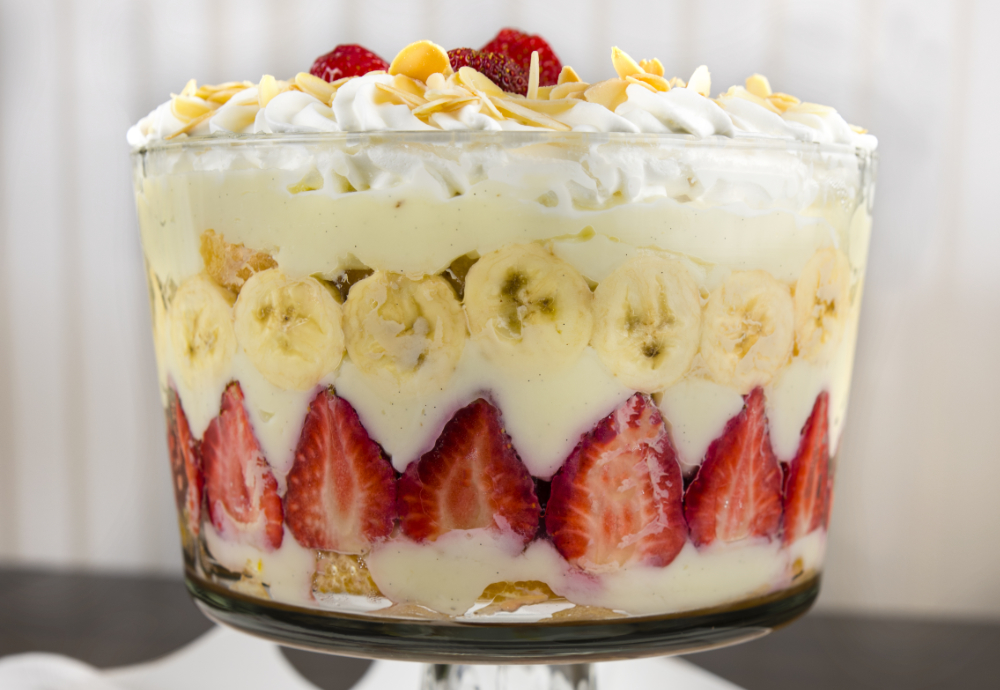 Trifle is an all-time favourite which has the least cooking. It simply converts fruit and leftover cake to a decadent dessert. What's more interesting? Try converting left over kheer, phirni or payasam into an amazing trifle.
Prep Time
10 Mins
Making Time
10 Mins
Total Time
20 Mins
Prep Time
10 Mins
Making Time
10 Mins
Total Time
20 Mins
Sponge cake
Left over kheer (cold and not too runny)
Bananas sliced
Fruit compote or jam
Strawberries, mangoes, passionfruit, pineapple (Any one)
Fresh full fat cream (whipped)
Berries for decorating
METHOD
1. Simply layer the ingredients to a small or large glass container. Start with the cake, add compote to it.
2. Add the bananas to the walls of the container so it shows from the outside.
3. Fill with kheer till the top level of the banana.
4. Layer with fruit.
5. Whipped cream
6. Top with fresh fruit or berries and serve cold.
Gulab Jamun Cheesecake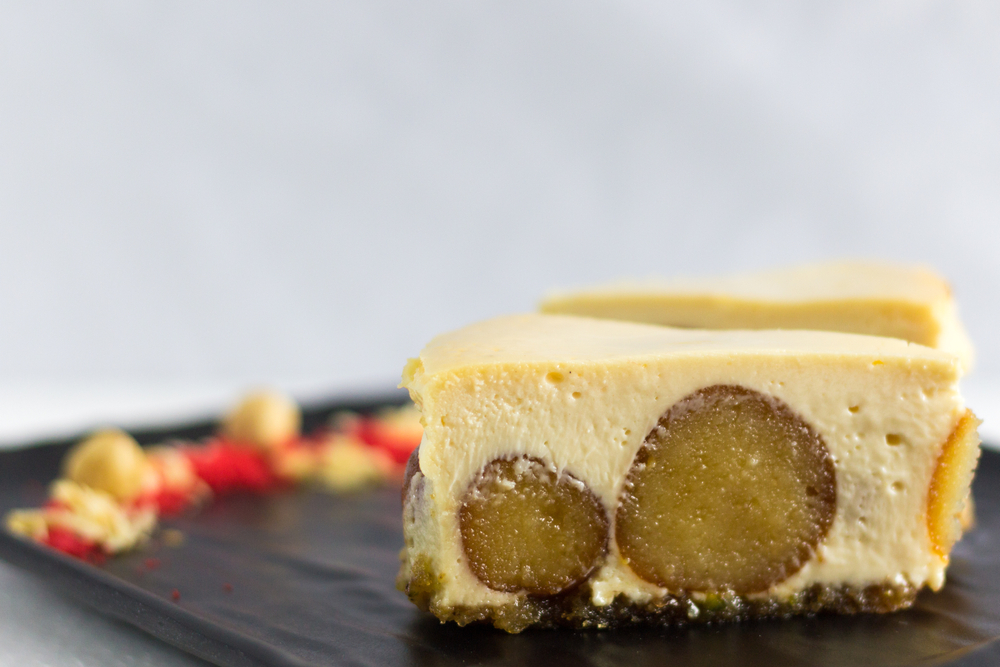 Image credit: Shutterstock Images.
Karasev is a must-feature in the diwlai snacks. Crispy and spicy with crushed pepper, this snack is something you can't stop eating. Make these Two favourite desserts combine to create a sweet and cheesy treat. If you have gulab jamuns and want to make something different, this is a go-to recipe.
INGREDIENTS
Makes: 8 to 10 slices
Prep Time
20 Mins
Making Time
2 Hrs
Total Time
2 Hrs and 20 Mins
Prep Time
20 Mins
Making Time
2 Hrs
Total Time
2 Hrs and 20 Mins
For the crust:
15 Mc Vite's digestive biscuits
75 Gms butter
2 Tbsp castor sugar
A pinch of salt
For the cheesecake filling
20 Gulab jamuns
900 Gms cream cheese
2 Cups sugar
1 Tbsp orange zest
½ Cup warm full fat cream + 1 Tbsp infused with saffron
¼ Cup pistachips (chopped)
6 Eggs
2 Tsp orange juice
2 Tbsp cornstarch or custard powder (vanilla)
1 Tbsp flour
1 Tbsp rose water
METHOD
1. Use an 8 to 10" springform cake time, cover the outside with foil.
2. Pulse the digestive biscuits with butter, salt and sugar and press it down to form the base layer of the cake tin.
3. Bake in a pre-heated oven at 180 degrees for 10 minutes.
4. To make the filling, bring the cream cheese to room temperature. Whip it smooth using an electric blender.
5. Add sugar and
6. Combine eggs, cream, custard powder/cornstarch, flour, orange zest, rose water and add to the cream cheese.
7. Add the orange juice and 1 Tsp of pistachios.
8. Pour half the mixture into the cake tin over the baked base.
9. Gently place the gulab jamuns to form 2 consecutive circles and cover with the rest of the mixture.
10. Bake in the water bath at 200 degrees for 1 hour and 40 minutes or until it is firm to touch.
11. Cool completely at room temperature. Cover and refrigerate overnight. Enjoy chilled.
Kaju katli baklava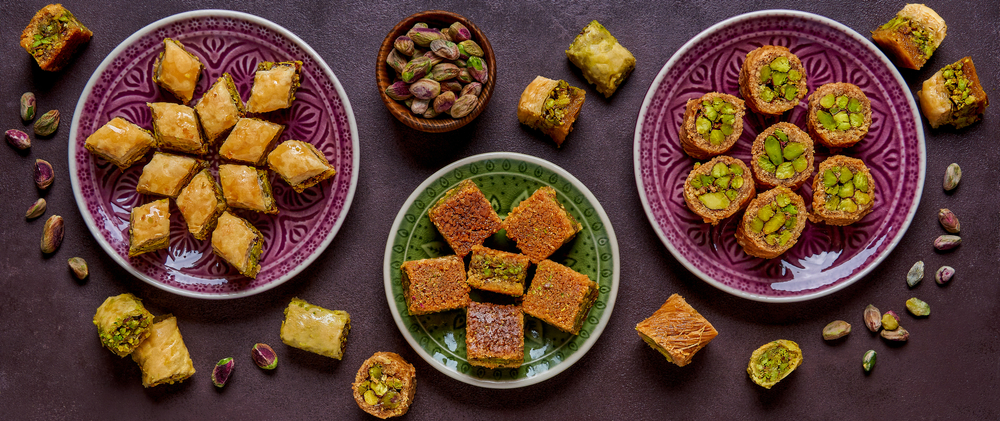 Image credit: Shutterstock Images.
Kaju Katli or cashew nut sweets are a definitive Indian sweet that is bought or made in most households. Enjoy it in a different way by stuffing it in a baklava.
INGREDIENTS
Makes: Around 150 Gms
Prep Time
15 MINS
Making Time
1 Hr
Total Time
1 Hr 15 Mins
Prep Time
10 MINS
Making Time
1 Hr
Total Time
1 Hr 15 Mins
Ingredients for the filling:
10 Kaju Katli
1 Cup pistachios
1 Cup walnuts
For the syrup:
1 Cup water
1 Cup sugar
½ Cup honey
1 Orange juice and zest
1 pinch salt
For the pastry:
200 Gms melted butter
32 Phyllo sheets
METHOD
1. Take a tray that fits the phyllo sheets (adjust by trimming if larger)
2. Pulse the nuts and kaju katli in your Ultra Mixer Grinder to small pieces.
3. Layer 10 phyllo sheets by brushing melted butter in-between each sheet. Keep the phyllo sheets in the roll covered with a moist cloth so it does not dry out.
4. Add a thin layer of the mixture and repeat 6 layers of the phyllo sheets buttering each sheet as you go.
5. Add another thin layer of nuts mixture and top with 10 more buttered layers.
6. Add a final layer of nuts and repeat with 6 buttered phyllo sheets.
7. Score to a diamond pattern and bake in a pre-heated oven at 180 degrees for 60 minutes.
8. Pour the warm sugar syrup, sprinkle a few nuts, cool completely and enjoy.
Gajjar halwa custard pots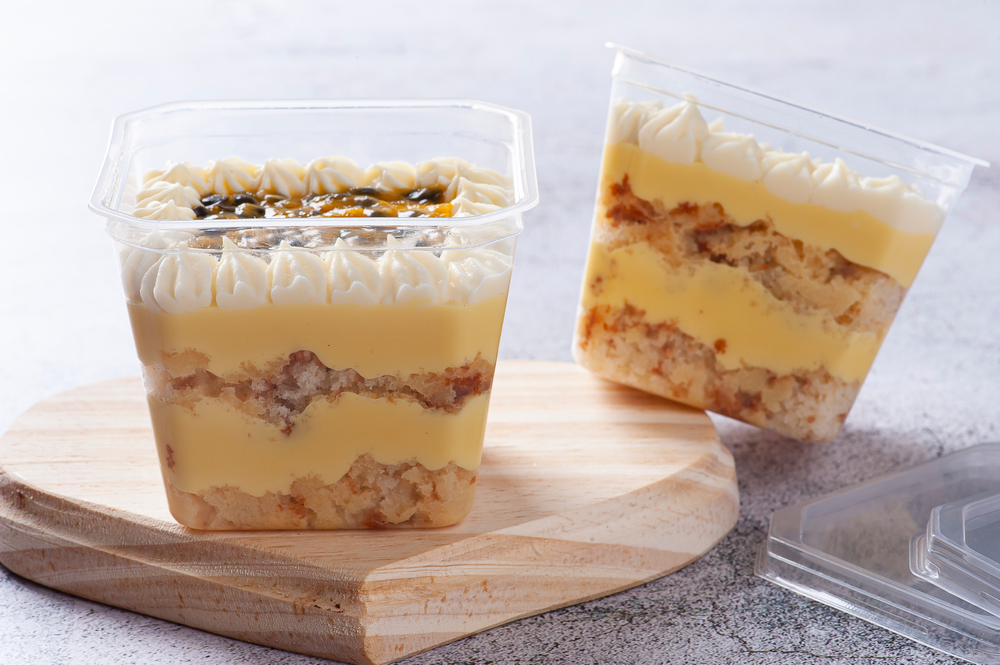 Image credit: Shutterstock Images.
Make a brand new fusion dessert with gajjar halwa this Christmas
Prep Time
5 Mins
Making Time
20 Mins
Total Time
25 Mins
Prep Time
5 Mins
Making Time
20 Mins
Total Time
25 Mins
For the custard:
250 ml whole milk
250 ml cream
1 Tsp vanilla extract or whole pod
4 Tbsp sugar
½ Tsp cornstarch
4 Egg yolks
METHOD
1. Combine milk and cream in a saucepan and set to simmer on a medium-low flame. Add the vanilla extract
2. In a separate bowl whisk together egg yolks, sugar and cornstarch
3. Pour in a small ladle full of the hot milk mixture into the eggs and stir well with a whisk. This stabilizes the eggs from scrambling.
4. Now pour the egg mixture into the milk and us a spatula to stir well till it thickens.
5. In glass jars, layer the custard alternating it with gajjar halwa.
6. Garnish with a fresh diced banana and serve chilled.
All images shown are indicative of the dishes and the actual dishes may vary.
Elgi Ultra Pressure Cookers
A perfect companion in your kitchen, the Ultra range of pressure cooker's features will delight you.

NO CHARRING
High-impact bonded base, helps prevent burning and sticking of food

FAST COOKING
High-impact bonded base, aids in faster cooking

STAYS WARM FOR LONGER
Keeps food warm for up to 2 hours

DISHWASHER SAFE
Dishwasher safe design, makes it easy to clean

BEAUTIFUL LOOKS
Impressive design, elegant to serve

10-YEAR WARRANTY
Valid in the country of purchase