Ultra fun and easy recipes to cook at home with kids this diwali
Have a safe and healthy Diwali!
Get your kids to make fun and healthy sweets and savouries this Diwali. From using quality ingredients to getting them excited about cooking at home; make this Diwali, fun healthy and safe.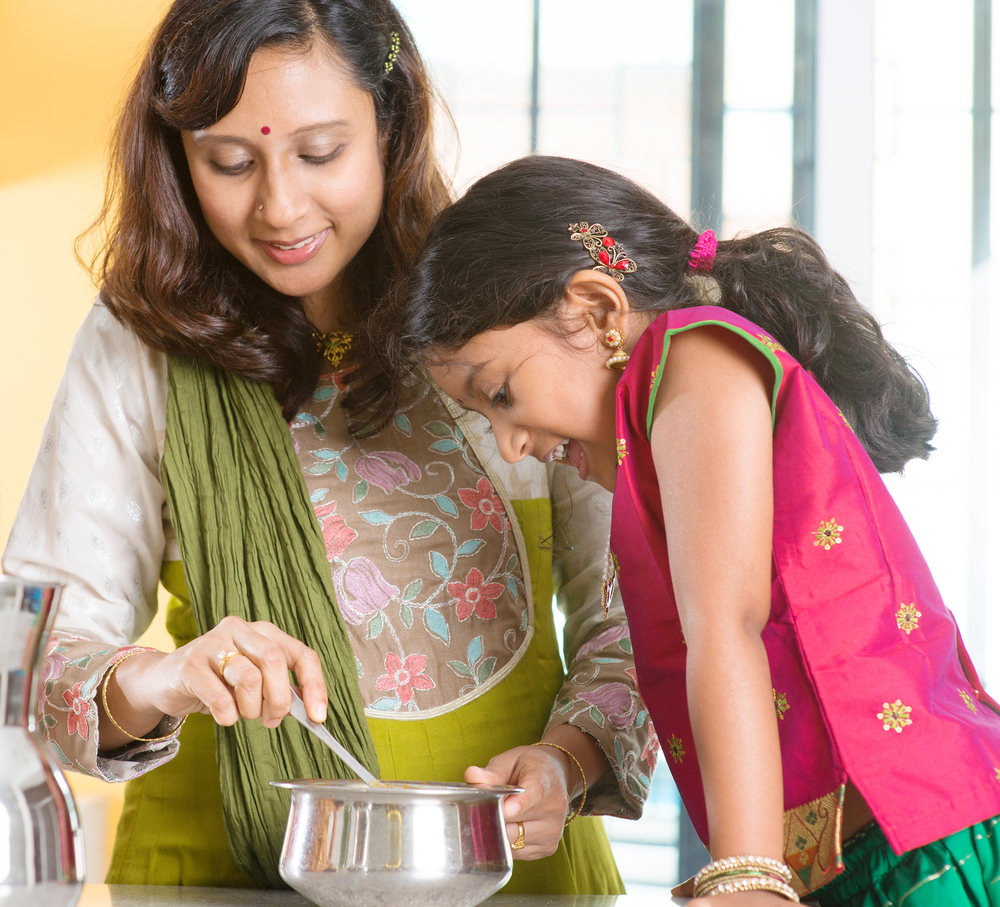 Butter murukku
Diwali in the south is never complete without murukku. Traditionally every home would make these murukkus and store them in large containers for the entire Diwali week. As the house fills up with friends and family, these murukkus will disappear quite quickly. Nowadays, store bought and made-to-order sweets and savouries have replaced the tradition of making it at home.
Here is a simple recipe to try at home. You can ensure the murukku is made with good quality ingredients and it could be a fun activity to do with the kids as well.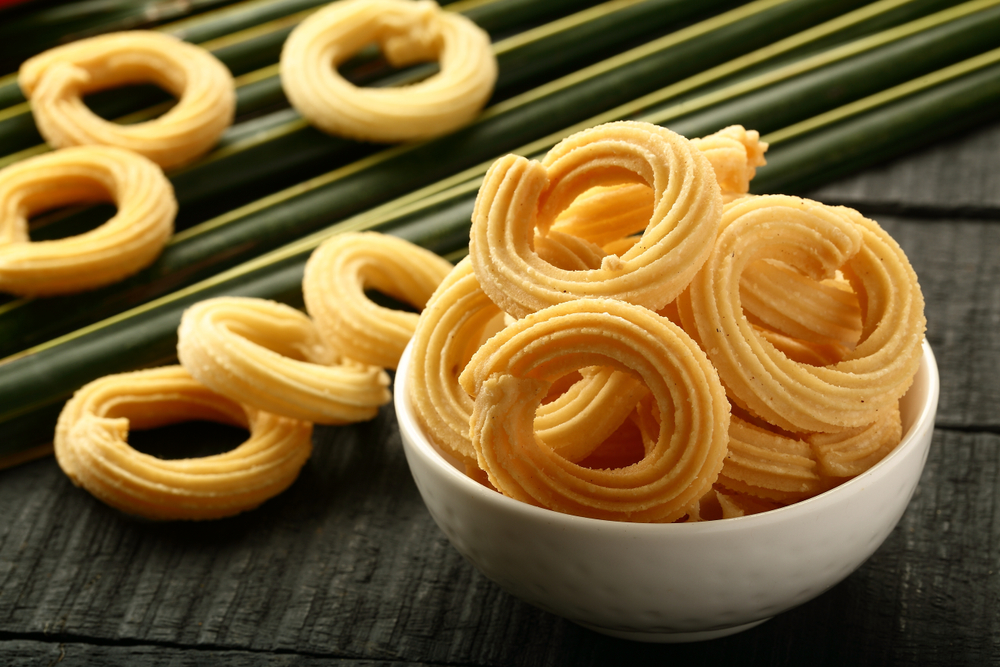 INGREDIENTS
Makes 10-15 murukkus
Prep Time
20 MINS
Making Time
20 MINS
Total Time
40 MINS
Prep Time
20 MINS
Making Time
20 MINS
Total Time
40 MINS
1 Cup rice flour (use idiyappam flour)
½ Cup besan (chickpea) flour
¼ Cup fried gram flour
1 Tbsp sesame seeds (black)
¼ Cup butter (at room temperature)
Salt
Water
Oil (for frying)
METHOD
1. Sift the flour together in a large mixing bowl.
2. Add salt and sesame seeds.
3. Add the butter and start kneading with a little water at a time till it forms a soft dough.
4. Grease the murukku maker. Make the murukku on the back of the frying spoon and fry till cooked.
Mishti Doi
This is an easy recipe for kids to enjoy making with you. What's more fun, they can come up with interesting flavours like pistachio and rose water, rose milk, even a guava and chilli mishti doi for the real adventurous ones.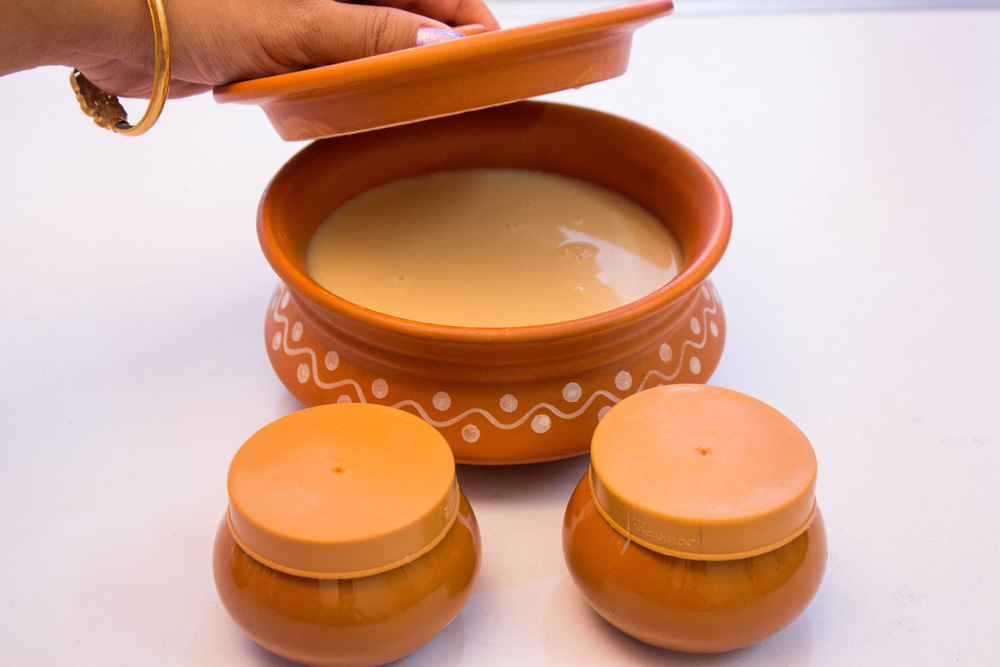 INGREDIENTS
Makes 3-4 Cups
Prep Time
5 MINS
Cooking Time
20 MINS
Total Time
25 MINS
Prep Time
5 MINS
Cooking Time
20 MINS
Total Time
25 MINS
1 Litre milk (full fat)
200 Gms palm sugar
1 Pinch sea salt
Tip: A thick pulp of mango or guava can be used for flavoured mishti doi. Switch from palm sugar to white in this case and adjust according the sugar content of fruit.
METHOD
1. In a thick bottomed Ultra pressure pan, heat milk on a low flame, stirring occasionally. Continue for about 20 minutes or till the milk has halved.
2. Pound the palm sugar and mix it into the milk until it dissolves without lumps.
3. Sieve the mixture with a fine sieve, into an earthen pot and allow to cool to room temperature.
4. Mix in a tbsp of fresh yoghurt and allow to set overnight.
5. Serve chilled.
Coconut and almond ladoo
Here is a fun, easy and healthy recipe which your kids are sure to enjoy making and eating. What's more? The Ultra Grinder makes it easier to shred the coconut for this recipe so it's a hassle-free and healthy Diwali sweet made in no time at all.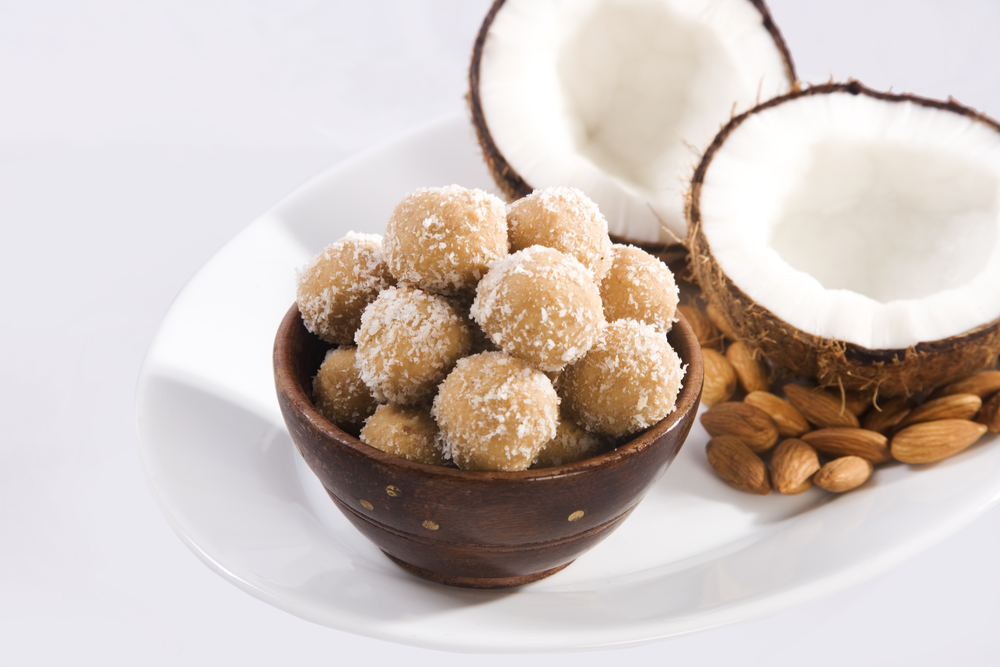 INGREDIENTS
Makes 10-12 Cups
Prep Time
10 MINS
Cooking Time
25 MINS
Total Time
35 MINS
Prep Time
10 MINS
Cooking Time
25 MINS
Total Time
35 MINS
2 Cups grated coconut
¼ Cup almonds (skin removed)
1 ½ Cup milk
¾ Cup sugar
¼ Tsp cardamom powder
2 Tbsp toasted coconut
METHOD
1. Using your Ultra Grinder and the coconut shredder attachment, grate the coconut.
2. In a Ultra pressure pan, dry roast 2 Tbsp of grated coconut on a low flame until it turns to a slight golden colour and set aside.
3. In the same pan add milk, almonds, elaichi powder and bring to a boil on a low flame. Let it simmer for 10-12 minutes.
4. With a slotted spoon remove the almonds and using some of the milk grind to a smooth paste
5. Pour the mixture back into the milk, add the grated coconut and let it cook for 3-4 minutes.
6. Add the sugar. As the sugar melts, the mixture becomes wet again.
7. Cook it till the liquid evaporates and the mixture gets crumbly.
8. Switch off and allow to cool. When it is warm to touch, make balls and coat in the roasted coconut.
9. Store in an air-tight container.
Cornflakes Chivda
Cornflakes chivda is an all-time favourite snack that kids love to munch on. Most ingredients can be found in your store cupboard and this is a fun recipe that your kids will enjoy making with you.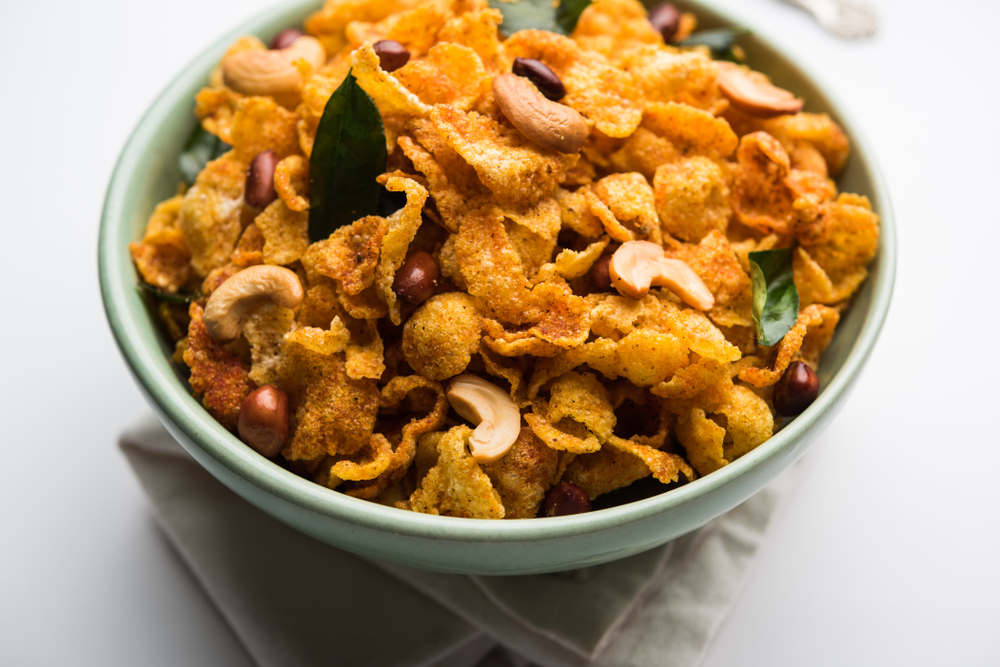 INGREDIENTS
Makes 10 servings
Prep Time
10 MINS
Cooking Time
10-20 MINS
Total Time
20-30 MINS
Prep Time
10 MINS
Cooking Time
10-20 MINS
Total Time
20-30 MINS
4 Cups cornflakes (plain)
1 Cup puffed rice (optional)
1 Cup peanuts
½ Cup cashews
1 Tsp mustard seeds
1 Tsp cumin seeds
2 Tbsp curry leaves
1 Tsp chaat masala
½ Tsp chilli powder
½ Tsp pepper powder
¼ Tsp asafoetida or hing
Salt
3 Tbsp oil
METHOD
1. Heat oil in your Ultra pressure pan.
2. Add oil followed by mustard seeds, cumin seeds, curry leaves, hing and dry roast for 2 mins on a low flame.
3. Add the cashews and peanuts and roast for 5 minutes on a low flame.
4. Add the chaat masala, pepper powder, chilli powder and roast for 2 minutes.
5. Add the cornflakes and puffed rice and toss for 5-6 minutes.
6. Tip: You could put it on a low temperature over for 10 to 15 minutes to make it extra crispy.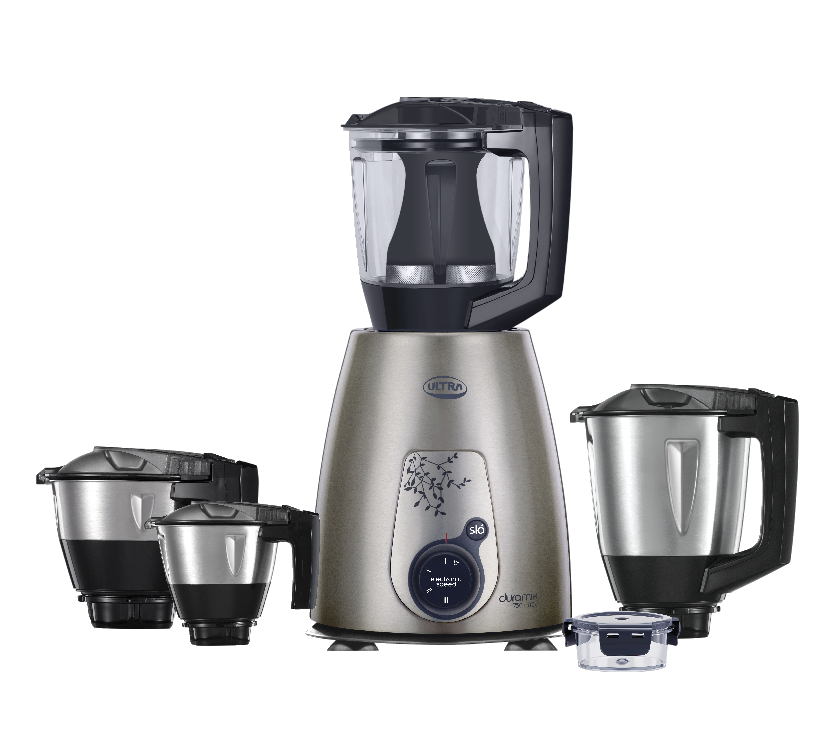 Elgi Ultra Mixer Grinders
The Ultra range of mixer grinders are designed to provide healthy and nutritious food at the right texture and consistency
FITTED WITH METAL COUPLERS
Lasts a lifetime compared to ordinary rubber couplers

AISI 304 FOOD-GRADE STAINLESS STEEL
Rust-resistant food-grade stainless steel jars
STAINLESS STEEL METAL BODY
Sturdy, reliable and long lasting

SLOW JUICING FUNCTION
For thick, nutritious juice without crushed seeds

CHOPPER / KNEADER ATTACHMENTS
Tasks like chopping vegetables and kneading dough are made easier using extra smart attachments

ELECTRONIC SPEED SENSOR
Automatically corrects speed fluctuations and maintains the specified grinding speed to get the right texture & taste