No ice cream maker? No problem. All you need are four ingredients and a little time to make delicious homemade ice cream.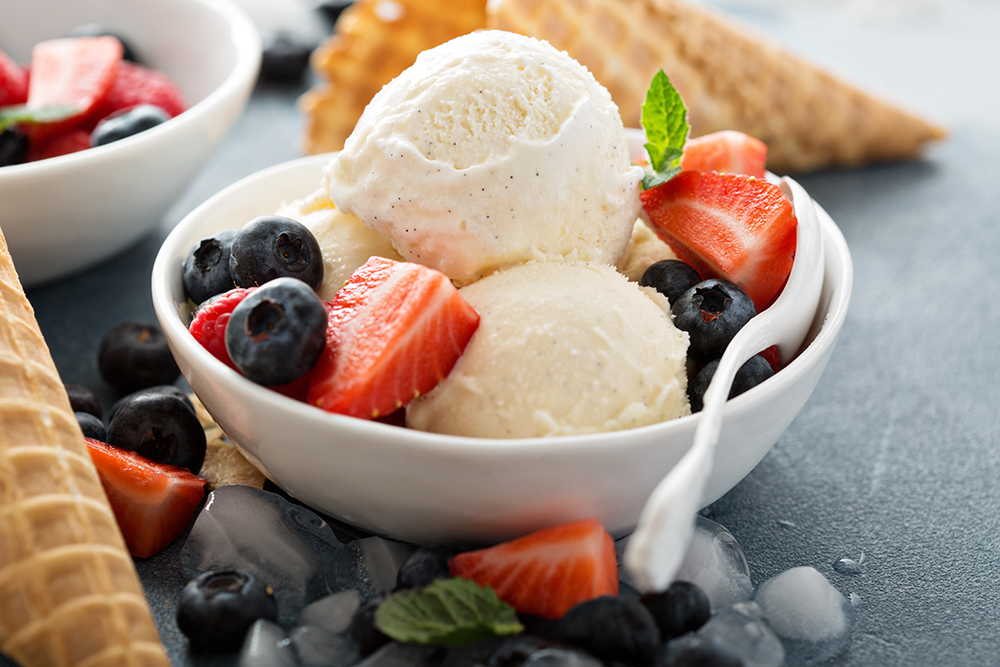 Homemade Vanilla Ice-cream
Prep Time
5 MINS
Total Time
20 MINS
2 Cups heavy whipping cream
2 Cups half-and-half cream
1 Cup sugar
2 Teaspoons vanilla extract
METHOD
1. Freeze an empty freezer-safe shallow bowl or pan. Pyrex or stainless steel works well.
2. In a Ultra Mixer Grinder, stir all the ingredients until the sugar is dissolved.
3. Transfer your mixture into the cold pan and stick it back in the freezer for about 20-30 minutes.
4. Once the edges start to freeze, take out the mixture and beat it using a hand mixer. By breaking up the ice cream, you'll help make it smooth and creamy.
5. Return the pan to the freezer. Every 30 minutes or so, take it back out and beat the ice cream again.
6. Repeat until it is firmly frozen, usually around four or five mixing sessions.
7. Once it's frozen, the mixture should be smooth and creamy. If at any time the ice cream becomes too hard, place it in the refrigerator until it becomes soft enough to beat, and then continue the process.
8. Store the ice cream in a covered freezer container until ready to serve. That's it!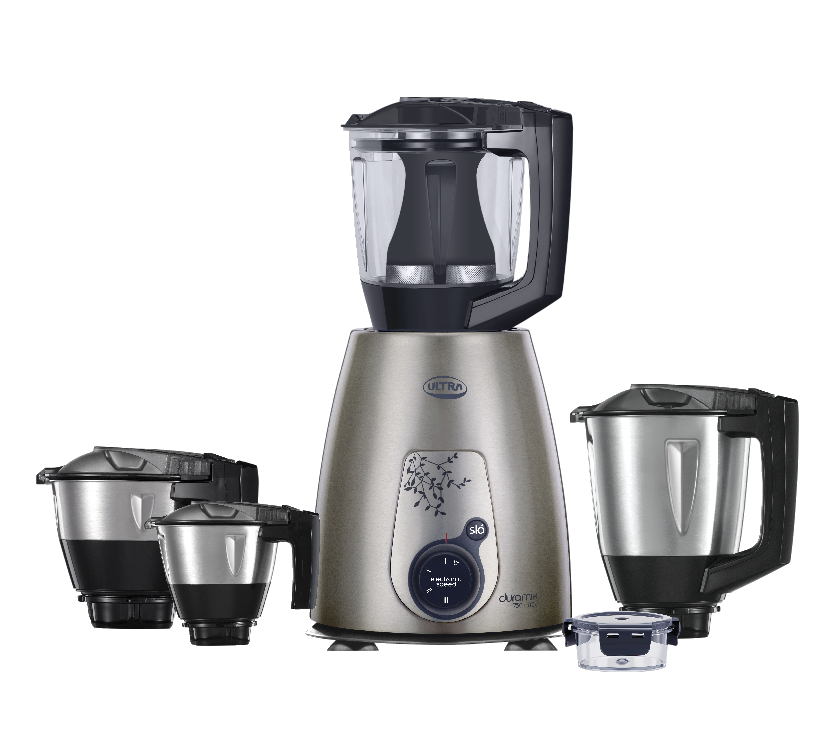 Elgi Ultra Mixer Grinders
The Ultra range of mixer grinders are designed to provide healthy and nutritious food at the right texture and consistency
FITTED WITH METAL COUPLERS
Lasts a lifetime compared to ordinary rubber couplers

AISI 304 FOOD-GRADE STAINLESS STEEL
Rust-resistant food-grade stainless steel jars
STAINLESS STEEL METAL BODY
Sturdy, reliable and long lasting

SLOW JUICING FUNCTION
For thick, nutritious juice without crushed seeds

CHOPPER / KNEADER ATTACHMENTS
Tasks like chopping vegetables and kneading dough are made easier using extra smart attachments

ELECTRONIC SPEED SENSOR
Automatically corrects speed fluctuations and maintains the specified grinding speed to get the right texture & taste