This Karaikudi Prawn Masala was prepared in an Ultra Endura+ Pressure Pan by our customer Ms.Hari Priya
Calling all seafood lovers! If the aroma of curry leaves frying in oil sounds heavenly to you, here's a recipe you must try. There is no combination quite as satisfying as fresh prawns and aromatic Chettinad masala. Prawns cook very fast, so all you need is 20 minutes of your time and you'll be richly rewarded.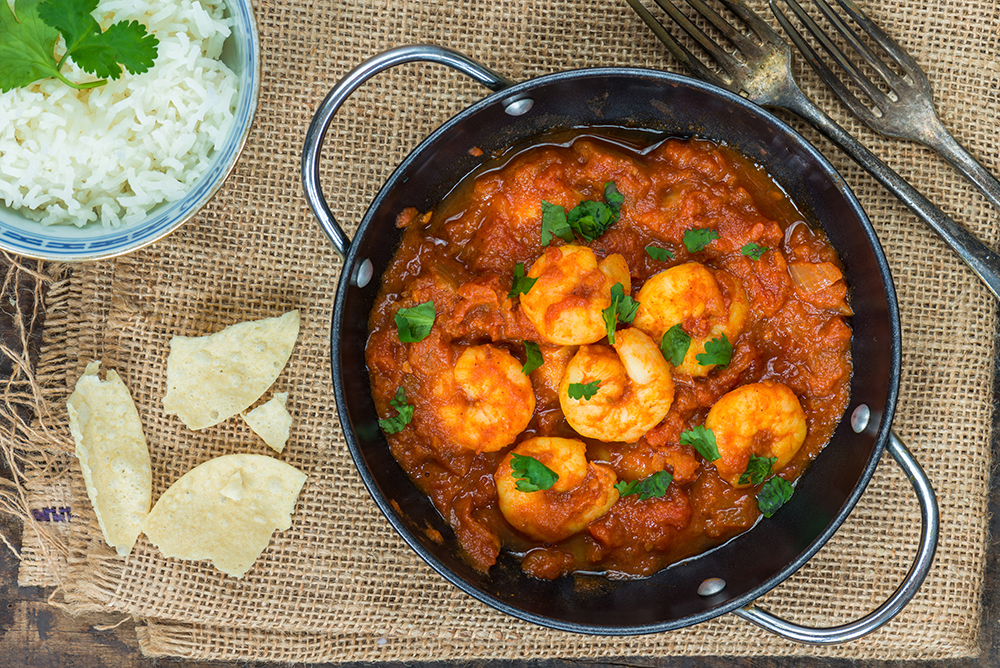 Karaikudi Prawn Masala
Prep Time
5 MINS
Total Time
20 MINS
250 gms prawns
1 Tablespoon mustard seeds
2 Cloves
1 Tablespoon methi seeds
2 Cardamoms
1/2 Inch cinnamon
1 Tablespoon ginger garlic paste
1 Tablespoon red chilli powder
1 Tablespoon pepper
1 Red chili
2 Green chillies
2 Tomatoes
2 Onions
Curry leaf and salt to taste
METHOD
1. Heat oil in the Ultra Endura+ Pressure Pan. Gently fry mustard, cinnamon, methi, cardamom, cloves
2. Add chopped onion, green chillies, red chilli, curry leaves and fry for 5 minutes
3. Add ginger garlic paste and fry and add chopped tomatoes and fry for 5 minutes
4. Add chilli powder, pepper powder, salt and fry
5. And finally add the prawns and mix them well…add little water and close the lid
6. When it starts steaming place the whistle and simmer for 5 minutes
7. Garnish with coriander leaves
8. Serve with rice or chapattis
To get the most from this recipe, try to use the freshest ingredients. Freshly ground spices will elevate the experience, you'll feel like you're in the heart of the Chettinad region.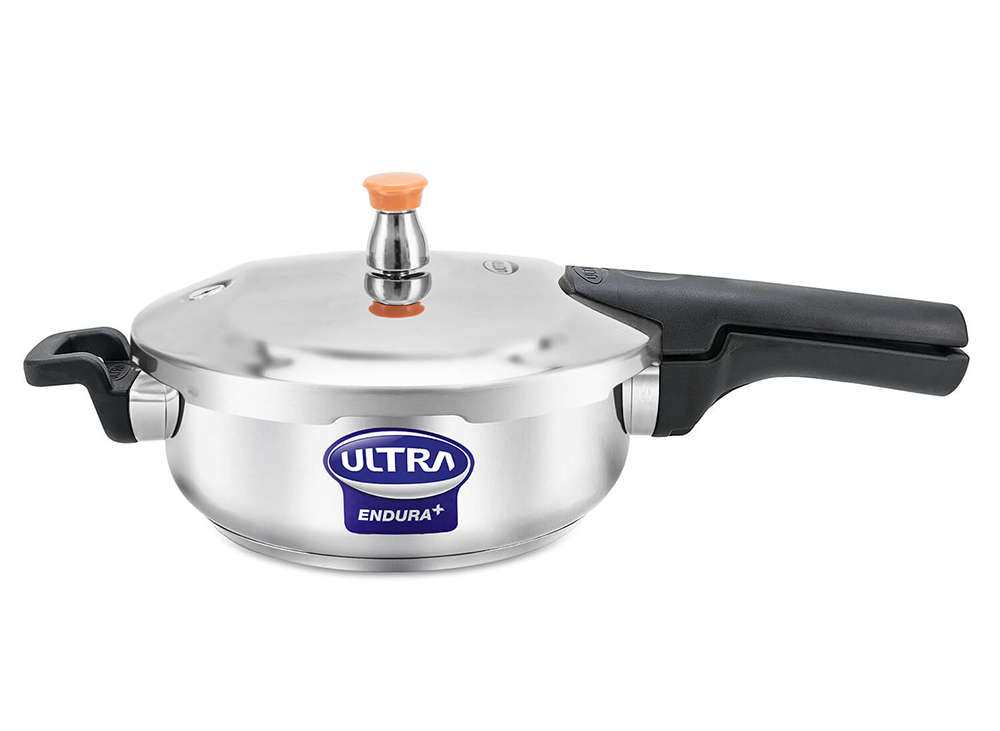 Elgi Ultra Endura+ Pan
A perfect companion in your kitchen, the Ultra range of Endura+ Pressure Pan's features will delight you.

NO CHARRING
High-impact bonded base, helps prevent burning and sticking of food

FAST COOKING
High-impact bonded base, aids in faster cooking

STAYS WARM FOR LONGER
Keeps food warm for up to 2 hours

DISHWASHER SAFE
Dishwasher safe design, makes it easy to clean

BEAUTIFUL LOOKS
Impressive design, elegant to serve

10-YEAR WARRANTY
Valid in the country of purchase