Elgi Ultra's healthy, fun and creative lunch box ideas
Exploring quick lunches, efficient prep and stocking store cupboards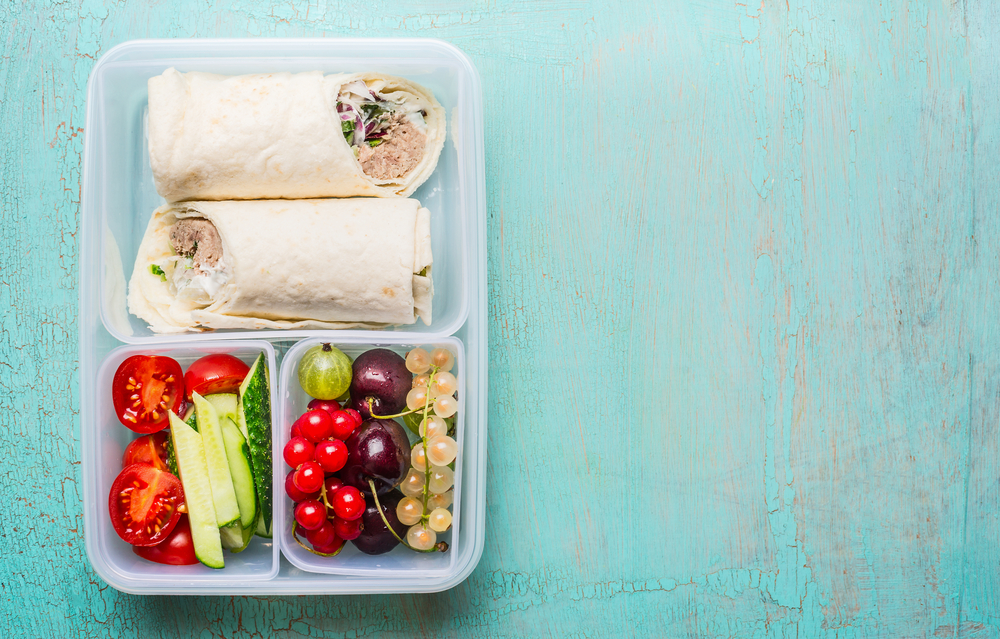 Packing a lunchbox for work or for the kids involves creativity, time management skills and sometimes a bit of preparation the previous night to make it easier. A little bit of planning can make your lunch boxes fun, creative and quick to pack in the busy morning hustle.
Saving chopped veggies: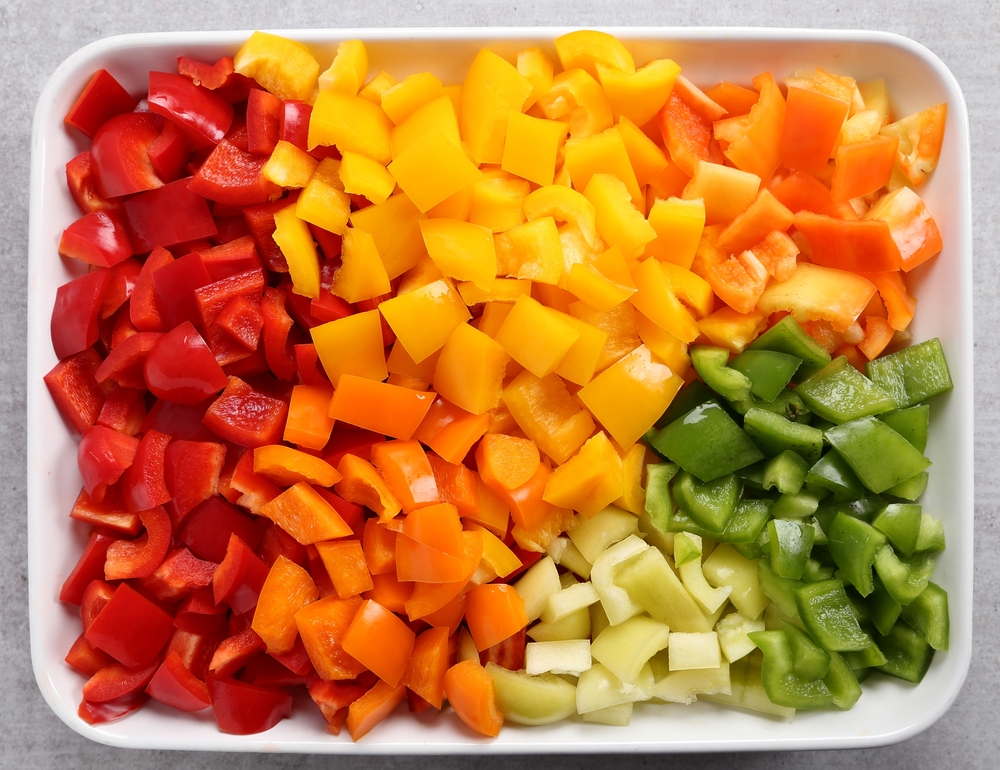 While making dinner, you could chop a bit of extra tomato, garlic, onions or peppers and keep them in the fridge in an airtight container. This means you can quickly whip up a pasta, a sandwich or a stir fry without having to chop again in the morning.
Making larger portions:
Dinners like lasagna, noodles, paneer gravies all make a good lunchbox. Cooking a little extra will make your mornings easier.
Recreating with leftovers: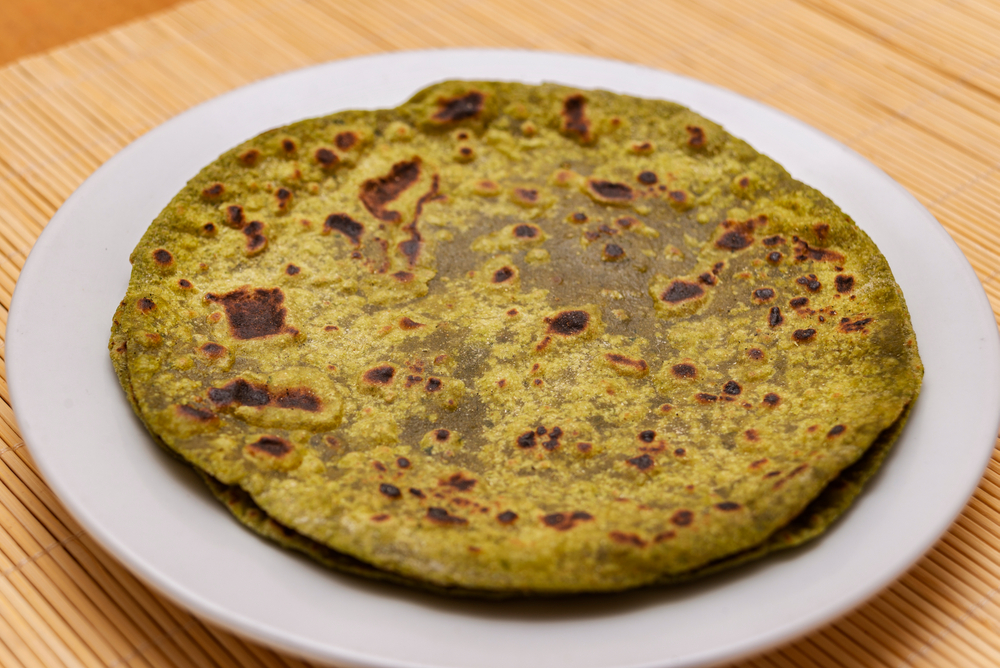 Leftover daal, palak or veggies can all make great rotis the next day. You could puree them in the blender and knead into a dough the previous night and leave it in an airtight container in the fridge for rolling it out in the morning.
Pre-make sauces and dips:
Pasta sauces, soups and dips like hummus can be made in advance.
Stocking your pantry and freezer: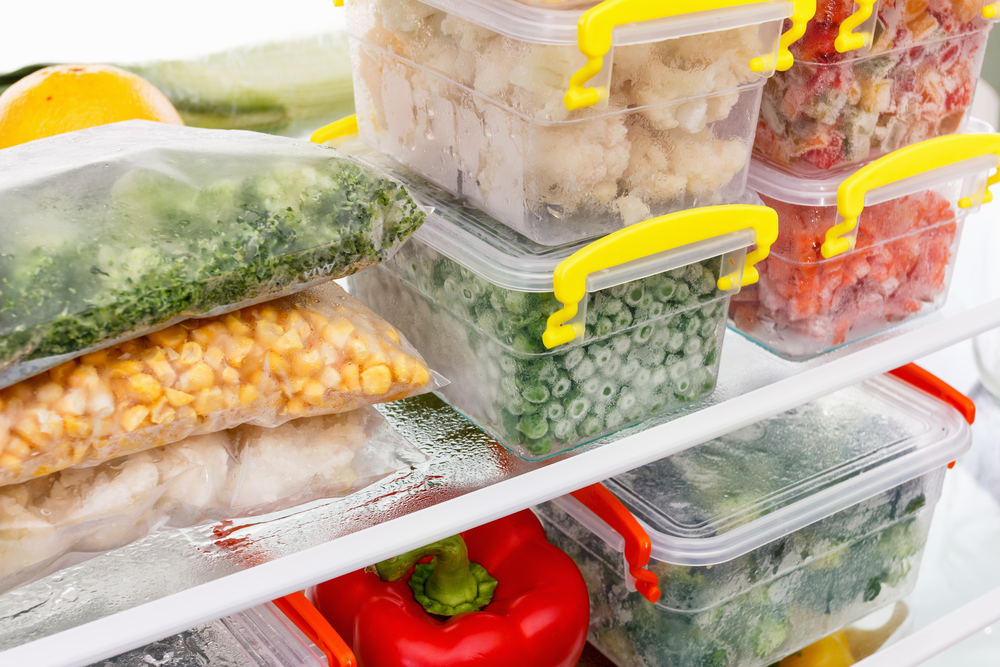 Making sure you have a steady stock, of canned fish, cheese, rice paper rolls, pastas; means you will never be stuck without lunch options. Similarly, make sure you store sliced bread, extra pizza or pastry dough (store as individual portions), leftover parathas in the freezer. Grated cheese, diced vegetables like peppers, root veg etc., also can be stored in freezer bags (watery fruits and veg like gourds, watermelon and cucumber do not freeze well, so check if the vegetable can be frozen before you do so). You can also freeze brownies and cookies if you have an extra batch. It will come in handy as an unexpected treat in a lunchbox.
While frozen foods like bread and veg don't take time to thaw, prepared lunches will take a few hours. You could thaw food in the microwave or remove it from the freezer and defrost it overnight in a refrigerator. Contrary to popular belief that frozen means stale; freezing food, if done right, keeps the nutrition intact. In some countries, produce is frozen much quicker that it reaches the supermarket. This means a bag of frozen peas may be fresher and more nutritious that fresh peas; where the farm to table time is a lot longer.
Fillers: Fruits, salads and nuts make good and healthy snacks and lunchbox fillers instead of chocolates and chips.
Roti Quesadillas – Two ways!
Prep Time
5 MINS
Total Time
10 MINS
2 Tsp butter
2 Cup broccoli florets
1 Tbsp chopped garlic
2 Cubes cheese (grated)
Salt
For Stuffing 1:
Broccoli, cheese and garlic
METHOD
1. Clean the broccoli and use your Ultra Mixer Grinder and pulse the broccoli to coarse bits like broken wheat.
2. Heat a pan, add butter, garlic and sauté for a few minutes. Add the broccoli, salt and cook with the lid on, in a low flame for 5 minutes.
3. While the filing is hot, add the cheese. Quarter the rotis, spoon the filling in between two quarters like a sandwich. You could roast the roti sandwich on a tawa so the cheese melts and binds it together.
4. Pack with ketchup for a quick and easy lunch.
Tip: Leftover rotis are great when converted into a quesadilla sandwich.
For stuffing 2
Creamed garlic, spinach and corn
Prep Time
5 MINS
Total Time
10 MINS
Ingredients:
2 Cups spinach (chopped)
1 Tsp butter
1 Tsp chopped garlic
¼ Cup fresh cream
¼ Cup corn kernels (frozen)
2 Cubes cheese (grated)
Salt
¼ Tsp pepper
METHOD
1. Heat butter in a pan and sauté the garlic. Once brown, add the chopped spinach, corn and cook on a high flam till dry. Add the cream, salt and pepper and cook for 2 mins.
2. Add the grated cheese and stir till it's not runny.
3. Fill the roti quarters like a sandwich and the lunch box is ready.
Soups in a Thermos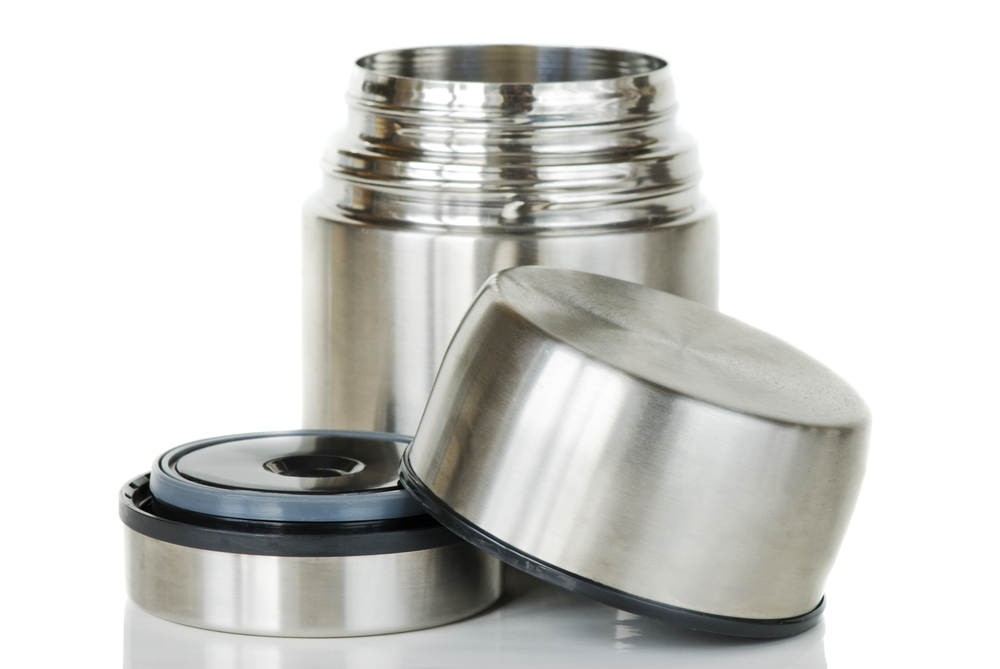 A good quality thermos will keep food warm for upto 4 hours. Packing a soup lunch is quick, easy and nutritious. If you prepare your vegetables, the day before, then making a soup is as quick as a 10-minute process. A good thing to have handy is stock. For a meat stock, cook 2 cups of bones in the pressure cooker, cool and store in the refrigerator for upto a week or freezer for a few months. For a veg stock, you could sauté celery, leeks, some root veg like carrots and even spinach stalks, cook and strain. Tail ends and good vegetable bits that you keep to discard are great to make stock.
Tip: Freeze stock in ice trays. This way, you could use, just the required quantity when making soup and sauces.
Roasted pumpkin soup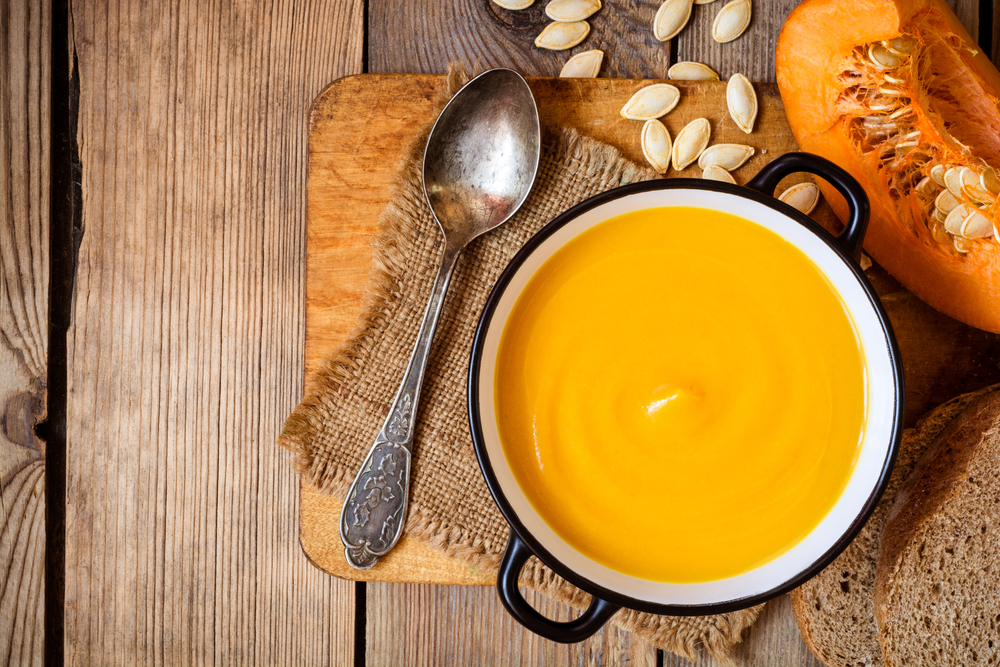 Prep Time
10 MINS
Cooking time
15-20 MINS
Total Time
25-30 MINS
½ Tsp butter
2 Cups pumpkin (deseeded and cubed)
2 Cups thin vegetable stock (if using a cube, blend in 2 cups of hot water)
2 Cloves garlic
Seasoning optional (mixed Italian herbs, dry chilli flakes)
Salt
METHOD
1. Add butter and garlic to a pan and sauté. Add the diced pumpkin and sweat on a medium heat.
2. Simmer the heat and let the pumpkin cook for 5 mins. Now add the stock, salt and seasoning and cook till pumpkin is done.
3. Blend when cool and pour it in a thermos.
Tip: Wash out the thermos with boiling water before using it. This will keep help in heating up the inside surface of the flask.
Pea and mint soup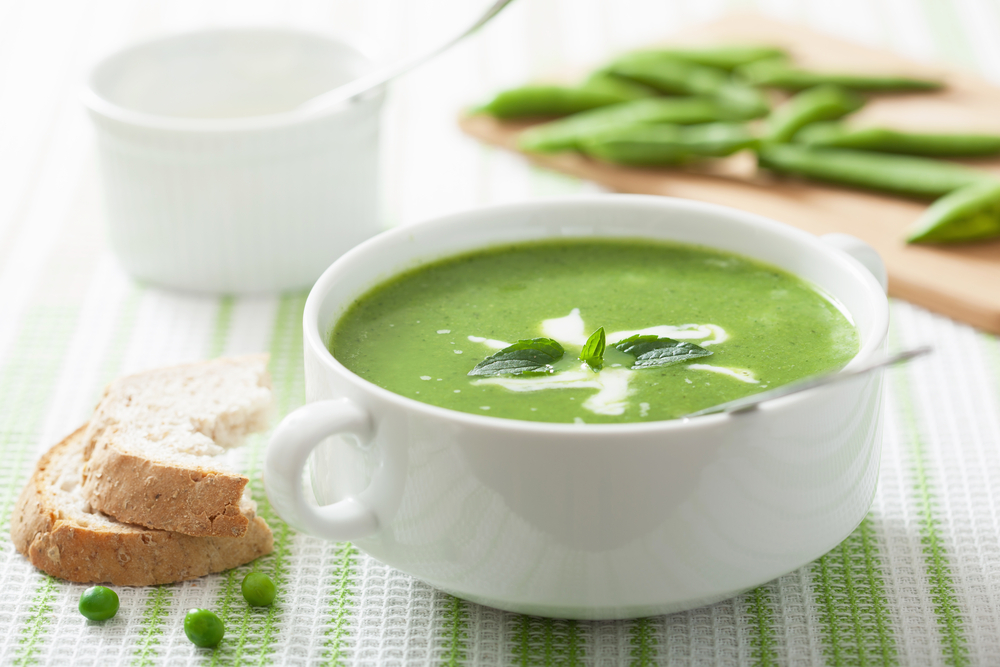 Prep Time
10 MINS
Cooking time
15-20 MINS
Total Time
25-30 MINS
½ Tsp butter
2 Cups peas (fresh or frozen)
2 Cups thin vegetable stock (if using a cube, blend in 2 cups of hot water)
2 Cloves garlic
¼ Cup mint leaves
Salt
METHOD
1. Sauté peas and garlic in butter and cook it for 5 minutes on a low flame covered.
2. Add the stock and cook for 20 minutes or till done.
3. Cool and blend with mint leaves.
4. Pour it into the thermos hot.
Tip: You could make a carrot and coriander soup following the above recipe with these two ingredients.
Rice paper rolls – two ways
As a dry pantry item, rice paper rolls are quite handy. Left over chicken, noodles or rice along with some vegetables make a quick and easy lunch. You could even make a fruit version of it.
Leftover Chicken roll
Prep Time
15 MINS
Total Time
15 MINS
4 Rice papers for making rolls
2 Cups left over chicken
2 Cups left over rice or noodles
1 Carrot
1 Red pepper
1 Yellow pepper
1 Tbsp black sesame seeds
METHOD
1. Julienne the vegetables.
2. Chop the chicken into tiny pieces (optional)
3. Place the rice paper roll in warm to hot water, one at a time and place it on a slightly oiled plate.
4. Add 1 Tbsp of rice or noodles, 1 Tbsp diced chicken and a bit of the chopped veggies.
5. Sprinkle some sesame seeds and roll.
6. You could serve it with a peanut sauce or thin soy sauce
For the fruit roll:
1. You could use soft fruits like bananas, kiwi, chopped pineapple etc.
2. Place a few chopped bits of chocolate in each roll. By lunch time the chocolate would be soft and coat the fruits.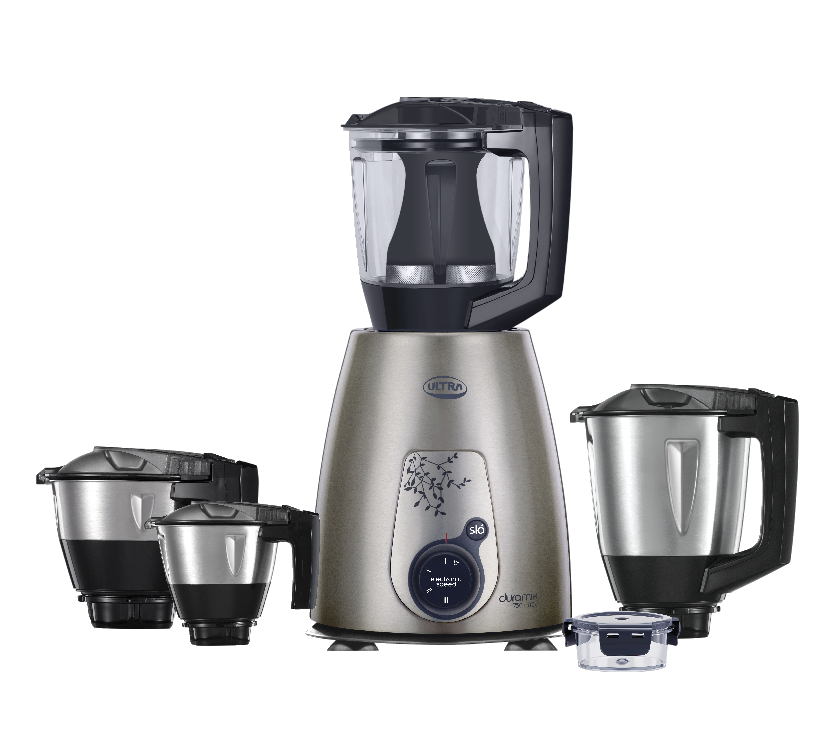 Elgi Ultra Mixer Grinders
The Ultra range of mixer grinders are designed to provide healthy and nutritious food at the right texture and consistency
FITTED WITH METAL COUPLERS
Lasts a lifetime compared to ordinary rubber couplers

AISI 304 FOOD-GRADE STAINLESS STEEL
Rust-resistant food-grade stainless steel jars
STAINLESS STEEL METAL BODY
Sturdy, reliable and long lasting

SLOW JUICING FUNCTION
For thick, nutritious juice without crushed seeds

CHOPPER / KNEADER ATTACHMENTS
Tasks like chopping vegetables and kneading dough are made easier using extra smart attachments

ELECTRONIC SPEED SENSOR
Automatically corrects speed fluctuations and maintains the specified grinding speed to get the right texture & taste