Ms. Kavitha Ravichandran shows us that palak panner isn't the only way to use fresh and healthy palak.
Palak dal is essentially lentils and spinach tempered with spices. It's a great source of protein and can be made in a jiffy.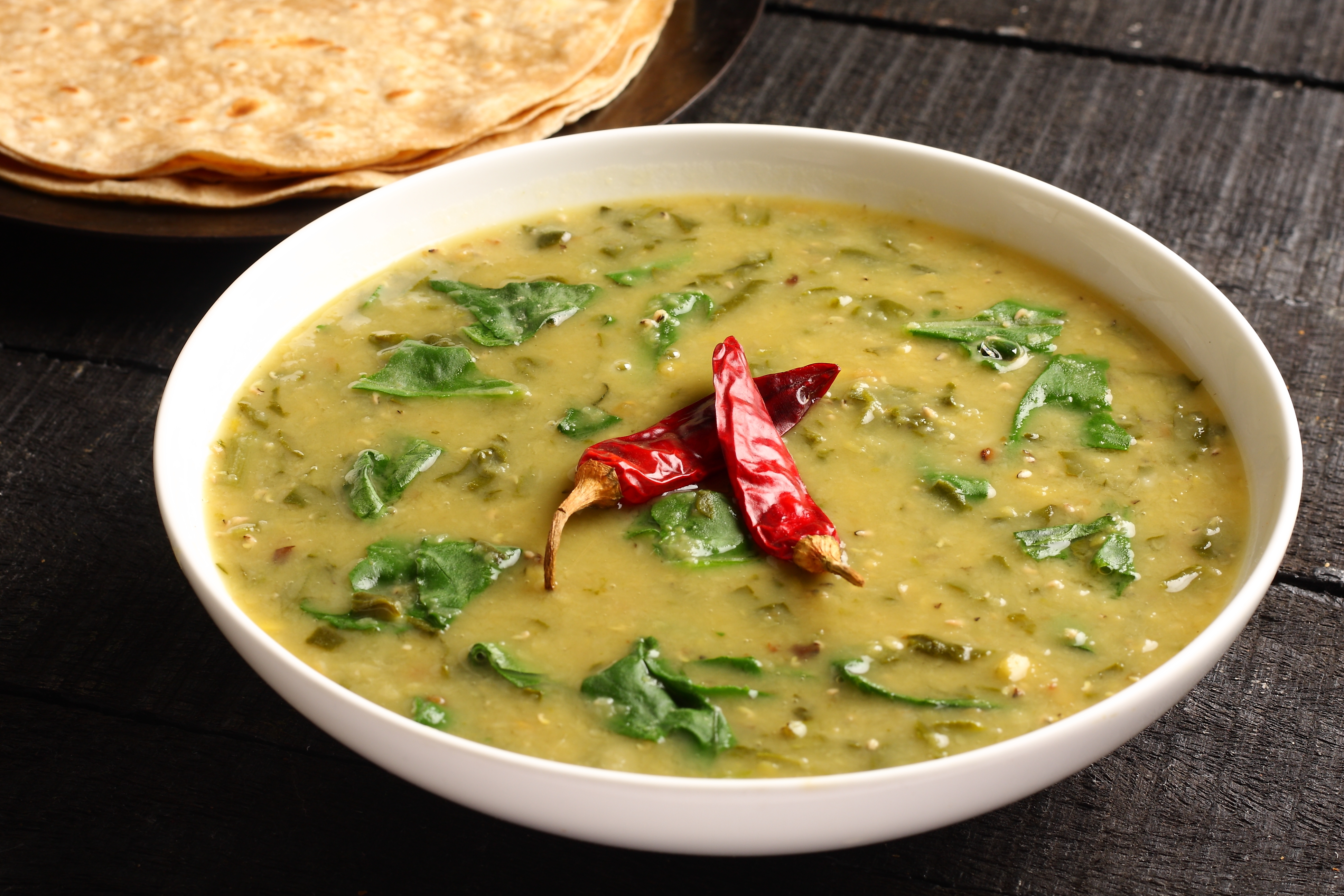 Palak Dal
Prep Time
10 MINS
Total Time
30 MINS
1 Cup toor dal
1/2 Cup small onions
1 Tomato
5 Green chillis
1 Cup chopped palak
1/2 Teaspoon cumin seeds
1/2 Teaspoon coriander seeds
Salt to taste
METHOD
1. Pressure cook the dal with turmeric powder for 3 whistles
2. Add the rest of the ingredients and again pressure cook it for 1 whistle.
3. Garnish with coriander leaves.
Disguised in dal, this is a great way to get children to eat their greens. As it goes well with rice and rotis. Just remember to wash the palak leaves properly so that no mud gets into your food.
Elgi Ultra Pressure Cookers
A perfect companion in your kitchen, the Ultra range of pressure cooker's features will delight you.

NO CHARRING
High-impact bonded base, helps prevent burning and sticking of food

FAST COOKING
High-impact bonded base, aids in faster cooking

STAYS WARM FOR LONGER
Keeps food warm for up to 2 hours

DISHWASHER SAFE
Dishwasher safe design, makes it easy to clean

BEAUTIFUL LOOKS
Impressive design, elegant to serve

10-YEAR WARRANTY
Valid in the country of purchase