This decadent dessert is deceptively simple to make. Consisting of only two ingredients, the Palkova is a labour of love and it shows! Most often prepared during festivals and celebrations, especially during Gokulashtami. All it needs is milk, sugar and a little patience.
Palkova
Prep Time
5 MINS
Total Time
1 hr
Milk – 1 litre (4 cups)
Sugar – 1/3 cup
METHOD
1. Boil milk in your Ultra Endura+ Pressure Pan. Let it boil till it reduces to half. Stir every now and then to avoid burning at the bottom.
2. Once it boils, keep the flame on low or low medium for 20 minutes, but take care to stir often.
3. As it starts to thicken, scrape the sides and keep stirring.
4. As the milk thickens to a semi-solid consistency, reduce the flame to the lowest and keep stirring so it doesn't stick to the bottom and burn.
5. When it appears to have very little moisture, add sugar. The sugar will melt and make it goey as you stir.
6. It will take almost an hour to form a thick mass with no liquid content.
7. Once it cools, refrigerate it.
8. A day later, you'll notice the Palkova becomes thick and creamy.
Depending on your taste, you can also add ghee and powdered cardamom to the palkova just before it thickens completely. These ingredients lend a richer, more celebratory flavour to the dish.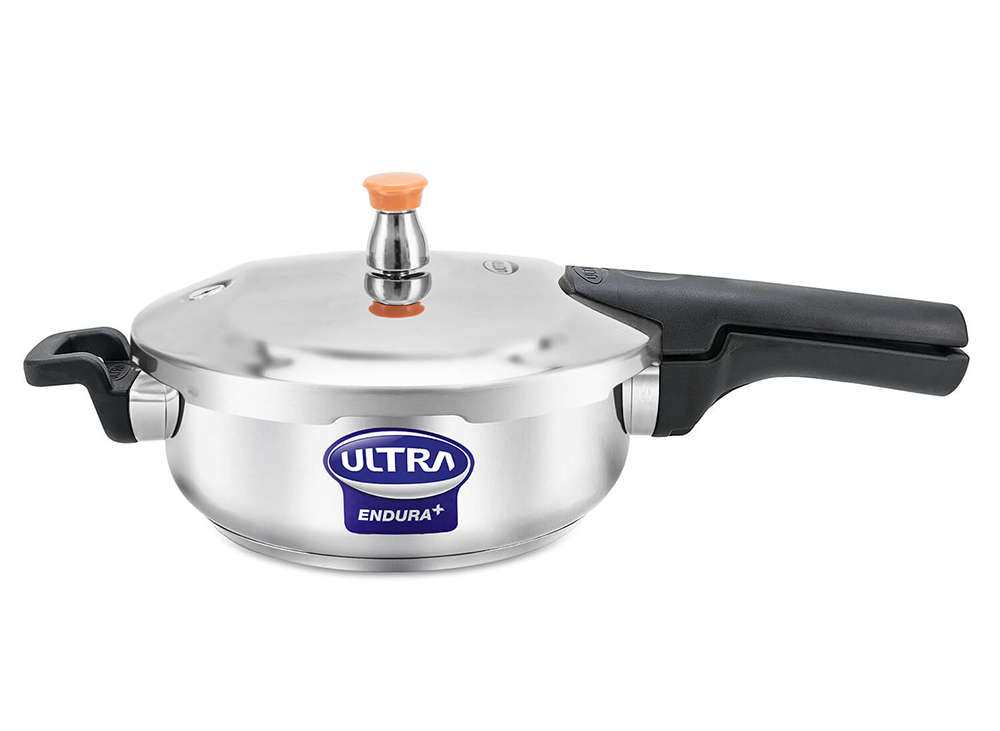 Elgi Ultra Endura+ Pan
A perfect companion in your kitchen, the Ultra range of Endura+ Pressure Pan's features will delight you.

NO CHARRING
High-impact bonded base, helps prevent burning and sticking of food

FAST COOKING
High-impact bonded base, aids in faster cooking

STAYS WARM FOR LONGER
Keeps food warm for up to 2 hours

DISHWASHER SAFE
Dishwasher safe design, makes it easy to clean

BEAUTIFUL LOOKS
Impressive design, elegant to serve

10-YEAR WARRANTY
Valid in the country of purchase