This recipe comes to us from the kitchen of our customer, Ms. Asha Krishnakumar
While the staples like sambar and rasam are irreplaceable, sometimes the palate craves a little variety. This tangy twist to dal might be just what you need. There are two parts to this recipe. First is the preparation of the dal balls. Followed by the gravy.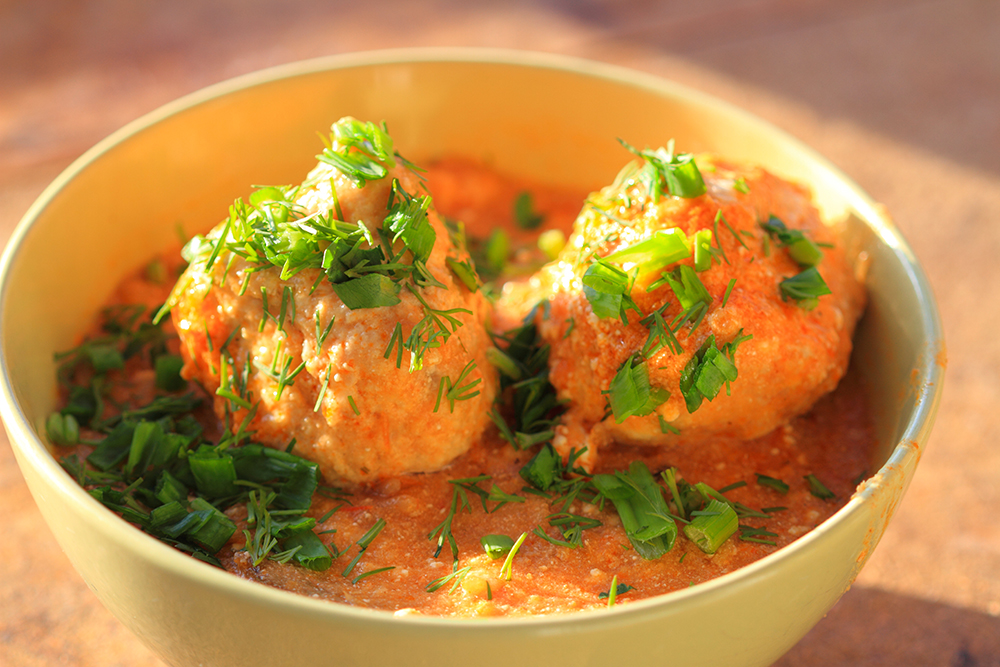 Paruppu Urundai Kuzhambu
Prep Time
1 hr
Total Time
1 hr 30 MINS
Kadalai paruppu (split bengal gram) – 3/4 small cup
Thuvaram parappu (Toor Dal) – 1/2 small cup
Red chillies – 2 nos
Onions chopped
Green chilli – 1
Grated coconut – 1 tablespoon
Sombu (aniseed/fennel) – ½ teaspoon
Preparation of the Paruppu Urundais:
Soak the above for 1 hour.
Grind the soaked mix in the Ultra Vario+ mixer with at speed 3 for 2-3 min coarsely with less water.
To the ground mix, add salt, chopped onions, green chilli, sombu and grated coconut.
Mix them all and make small urundais (balls).
Steam the urundais in an idly steamer.
Ingredients for the Kuzhumbu:
Oil – 2 tablespoons
Mustard seeds
Curry leaves
Garlic – 2-3 nos
Small Onions – 12-15 nos chopped
Tomatoes -2
Tamarind thick extract – 2 tablespoons
Chili powder -1 teaspoon
Coriander – 2 teaspoons
Sambar powder -1/2 spoon
METHOD
1. Heat oil in the Ultra Endura+ Pressure Pan's or kadai, add mustard seeds, curry leaves, garlic and chopped small onions and sauté well.
2. Add green chilies and chopped tomatoes.
3. Add the coriander, chili powder, and sambar powder and sauté till the raw smell goes and add tamarind juice and allow it to boil fully.
4. Finally add the Urundais one by one (don't mix for too long or they will break).
5. You can also add 2 mashed urundais if you want the gravy to be thick.
Serve with steamed rice and ghee. Or pair with with a kootu or spicy curry. Either way, you'll end up with satisfied and smiling faces. And worth all the effort!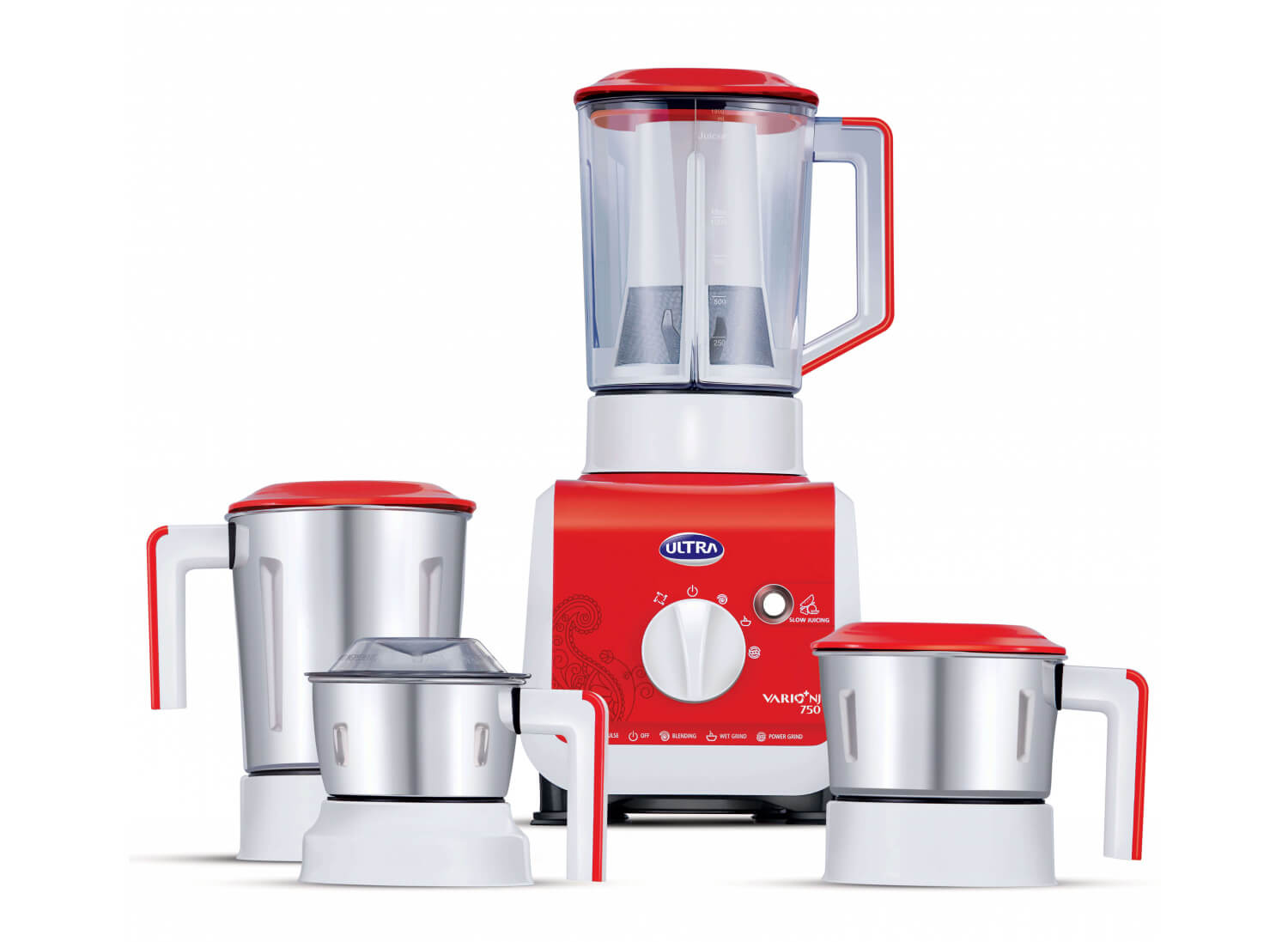 Elgi Ultra Vario+ Mixer Grinders
The Ultra range of mixer grinders are designed to provide healthy and nutritious food at the right texture and consistency

750-WATT MOTOR
Heavy-duty motor for swift, even and perfect grinding

AISI 304 STAINLESS STEEL
Rust-resistant food-grade stainless steel for healthy food

HOOK-TYPE POWER CORD
Easy to plug, easy to remove

UNIQUE SLOW-SPEED JUICING
For thick, nutritious juice without crushed seeds

ELECTRONIC SPEED SENSOR
Automatically corrects speed to ensure required grinding quality for the specified application

2-YEAR WARRANTY
Valid in the country of purchase