Here's a Sunday special recipe from the kitchen of Ms. Reena Kothari, proud owner of an Ultra Endura+ Pressure Pan.
Everyone's favourite street food is quite easy to prepare at home. The same great taste in a healthier and hygienic environment will keep both you and the family happy.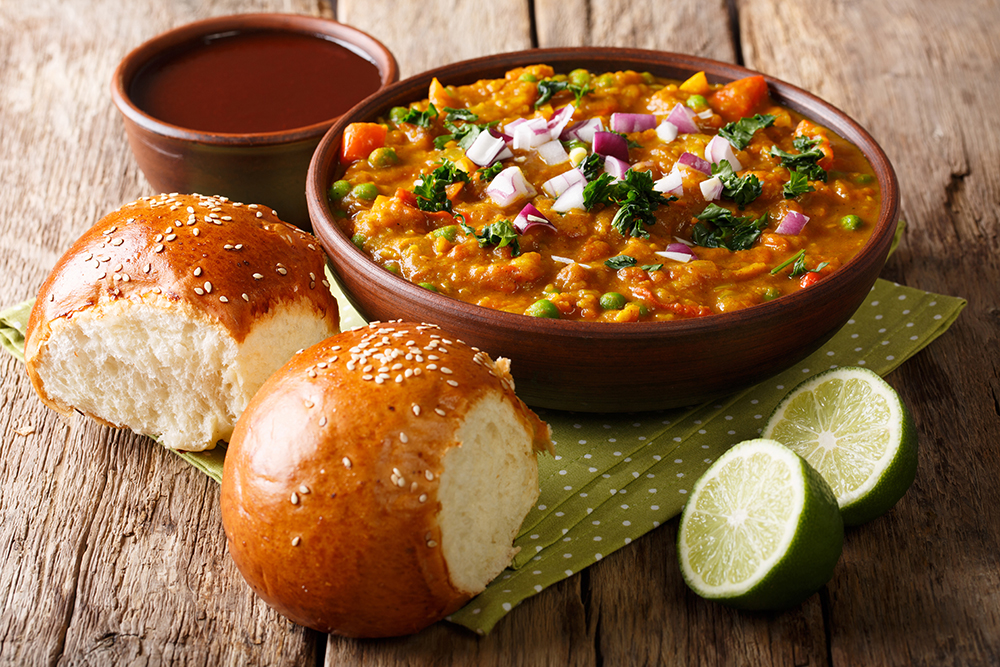 Pav Bhaji
Prep Time
5 MINS
Total Time
15 MINS
4 Potatoes
2 Carrots
1/4 Beetroot
1/4 Capsicum
2 to 3 French beans
1/4 Spoon sompf
Chopped onion
Ginger garlic paste
Everest pav bhaji masala
METHOD
1. In the Ultra Endura+ Pressure Pan, boil finely chop potatoes, carrot, beetroot, capsicum and beans for 5 whistles.
2. Mash the boiled vegetables and keep aside.
3. Heat some ghee or butter in the Endura+ Pressure Pan and sauté chopped onion and ginger garlic paste.
4. Add 1 tablespoon of Pav Bhaji masala and keep on stirring.
5. Add tomato puree, made from 3 to 4 tomatoes, and then the mashed vegetables when the masala starts to boil.
6. Set the gas to sim and allow the vegetables to marinate, add salt to taste and mix well.
To get the best taste, serve with buttered pav toasted on a tava. The crispy pav and warm bhaji will fill you with a satisfaction unlike any other.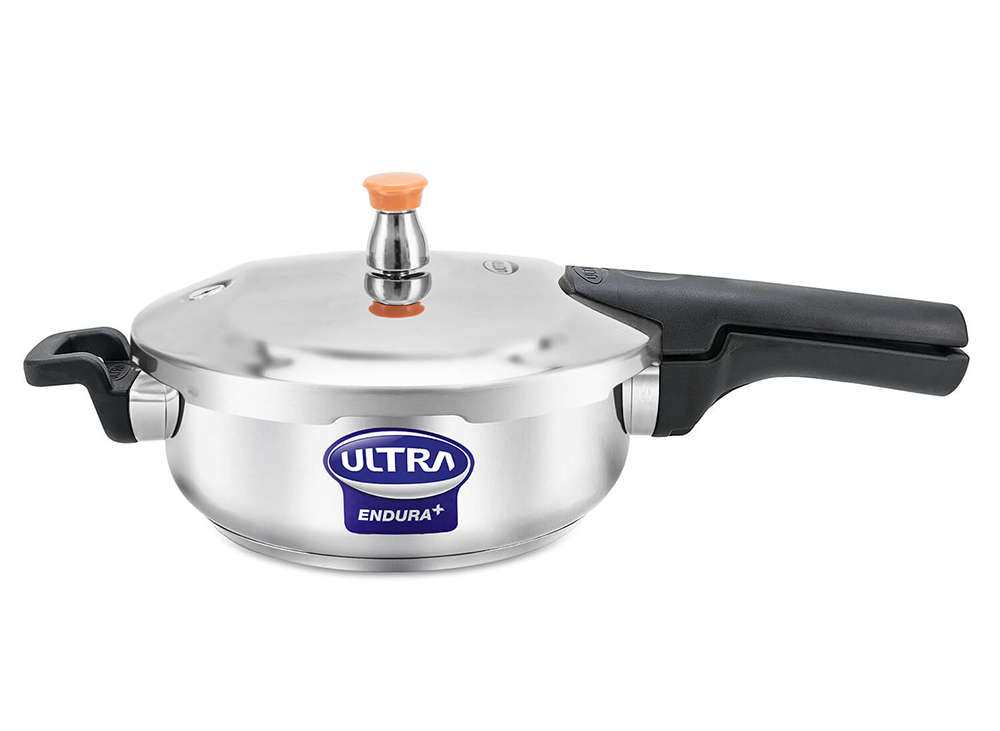 Elgi Ultra Endura+ Pan
A perfect companion in your kitchen, the Ultra range of Endura+ Pressure Pan's features will delight you.

NO CHARRING
High-impact bonded base, helps prevent burning and sticking of food

FAST COOKING
High-impact bonded base, aids in faster cooking

STAYS WARM FOR LONGER
Keeps food warm for up to 2 hours

DISHWASHER SAFE
Dishwasher safe design, makes it easy to clean

BEAUTIFUL LOOKS
Impressive design, elegant to serve

10-YEAR WARRANTY
Valid in the country of purchase