Ms.Hari Priya prepared this delicious dish in her Ultra Pressure Cooker and generously shared the recipe with us.
This versatile dish is a winner in all seasons. All you needs are a few simple ingredients and you can make this super easy dish any time of the day. It's a lifesaver in a crunch and should be on everyone's go-to list.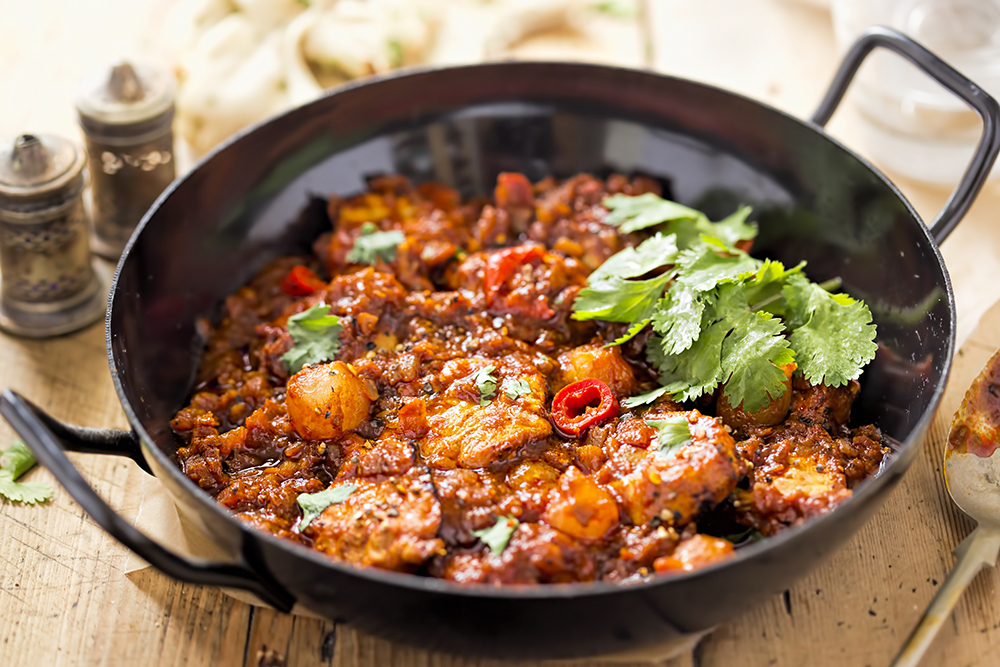 Pepper Chicken
Prep Time
5 MINS
Total Time
35 MINS
Chicken – 1/2 Kg
Oil – 2 teaspoons
2 Cloves
Mustard seeds – Little
Big Onion – 1
Ginger Garlic paste – 1 teaspoon
Pepper – 2 tablespoons
Red chili powder – 2 teaspoons
Tomatoes – 2
Turmeric powder – 1/2 teaspoon
Curry leaves – Little
Salt – As required
METHOD
1. Heat oil in the Ultra Pressure Cooker and add mustard seeds
2. Add onion and fry till golden brown, add ginger garlic paste and fry for a few minutes and then add curry leaves and chopped tomatoes until softened.
3. Add chilli powder, pepper, salt and turmeric powder and fry well.
4. Last, add chicken to the mixture and fry.
5. Add water and close the cooker and leave it till 1 whistle.
6. Wait till the steam goes off and then fry the chicken for a few minutes and garnish with coriander leaves.
The best part about this dish is you can enjoy it as a gravy with rice, parotta and idly or cook it to a semi gravy to enjoy as a side dish, along with pulao or as a starter. There choices are many!
Elgi Ultra Pressure Cookers
A perfect companion in your kitchen, the Ultra range of pressure cooker's features will delight you.

NO CHARRING
High-impact bonded base, helps prevent burning and sticking of food

FAST COOKING
High-impact bonded base, aids in faster cooking

STAYS WARM FOR LONGER
Keeps food warm for up to 2 hours

DISHWASHER SAFE
Dishwasher safe design, makes it easy to clean

BEAUTIFUL LOOKS
Impressive design, elegant to serve

10-YEAR WARRANTY
Valid in the country of purchase