This classic preparation was shared with us by Ms. Kavitha Ravichandran.
Here's a dish that's a staple in every South Indian home and has gained popularity across the country as well. Served hot with steaming rice or relished as a drink on its own, the pepper rasam is great for relieving colds.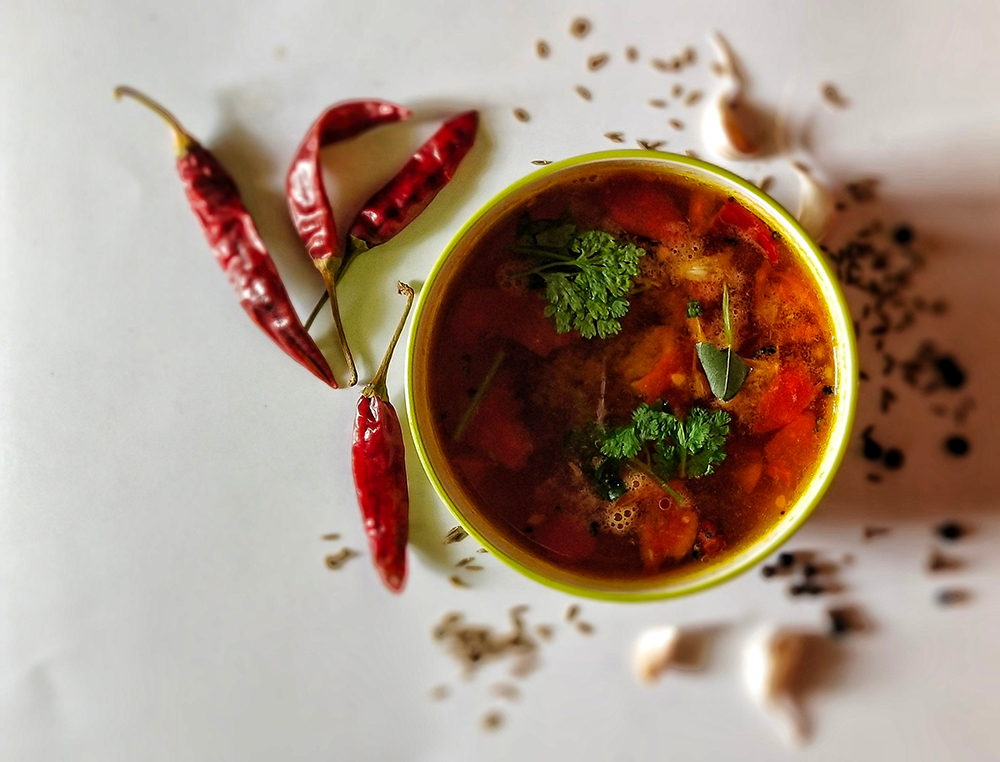 Pepper Rasam
Prep Time
30 MINS
Total Time
50 MINS
Garlic – 10 to 15
Jeera- 2 teaspoons
Pepper – 2 teaspoons
Coriander powder – 2 teaspoons
Red chillies – 2
Coriander leaves – 1 cup
Curry leaves- 1/2 cup
Coconut – 2 teaspoons
Other ingredients:
Tamarind Juice – 1 cup
Salt
Oil
Mustard seeds
METHOD
1. Grind all grinding ingredients in the Ultra Vario+ Mixer Grinder small jar at Speed 2 with required amount of water to make it as a smooth paste.
2. Mix 1 cup of tamarind juice and 2 cups of water in it and add salt to taste.
3. Now, in an Ultra Pressure Pan, heat 1 tablespoon oil and add mustard seeds. Once it is tempered, pour the tamarind juice mixture and boil for 3 minutes.
4. Hot Pepper Rasam is ready to serve with hot rice or wheat upma
5. Add water and close the cooker and leave it till 1 whistle.
6. Wait till the steam goes off and then fry the chicken for a few minutes and garnish with coriander leaves.
Did you know the British adopted the humble rasam into a whole new dish called Mulligatawny Soup (Derived from Tamil miḷagāy or miḷagu, and taṇṇi, a.k.a pepper water). But they added potatoes, carrots, lentils and even meat to it.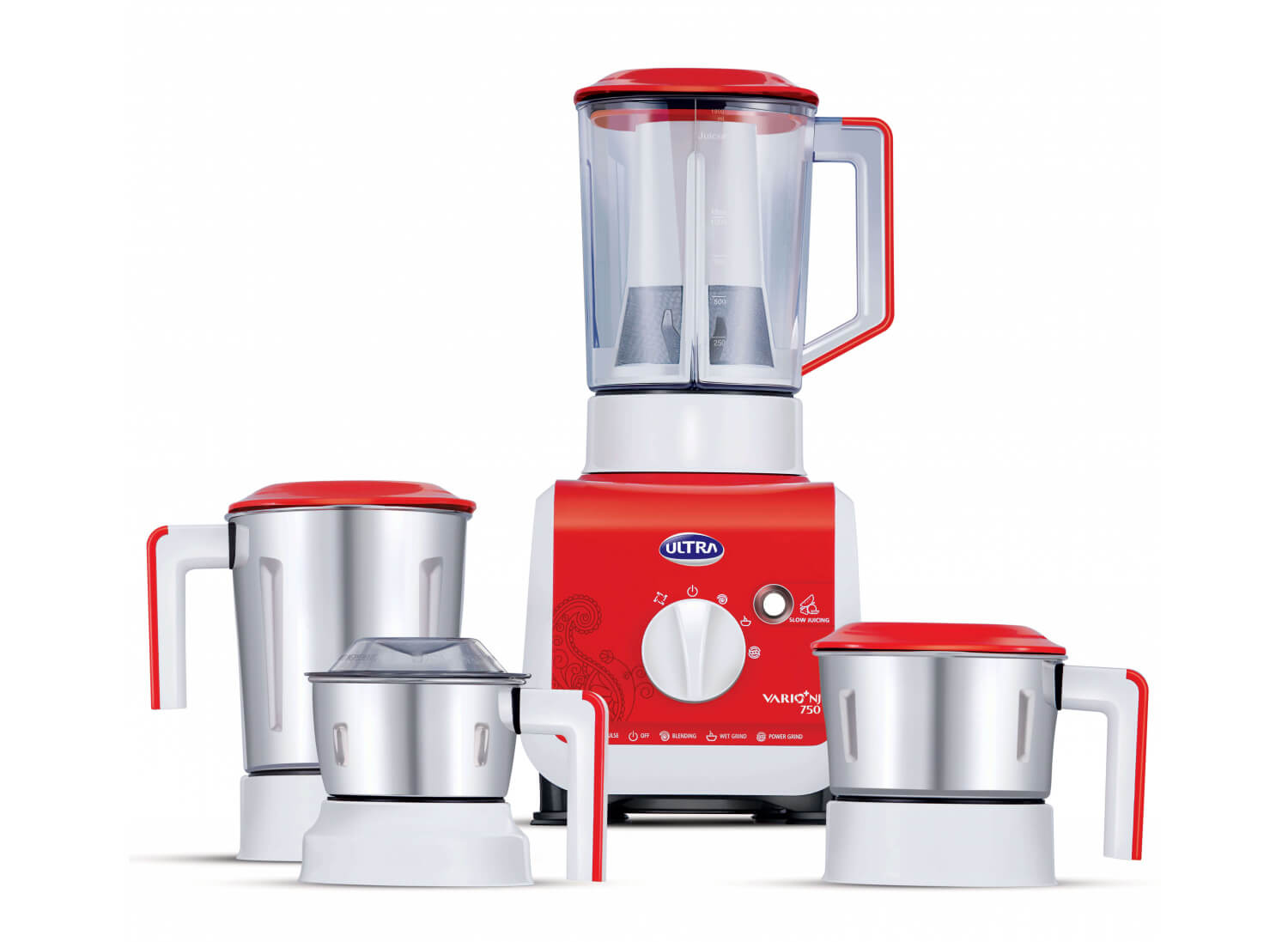 Elgi Ultra Vario+ Mixer Grinders
The Ultra range of mixer grinders are designed to provide healthy and nutritious food at the right texture and consistency

750-WATT MOTOR
Heavy-duty motor for swift, even and perfect grinding

AISI 304 STAINLESS STEEL
Rust-resistant food-grade stainless steel for healthy food

HOOK-TYPE POWER CORD
Easy to plug, easy to remove

UNIQUE SLOW-SPEED JUICING
For thick, nutritious juice without crushed seeds

ELECTRONIC SPEED SENSOR
Automatically corrects speed to ensure required grinding quality for the specified application

2-YEAR WARRANTY
Valid in the country of purchase