Ms.Hari Priya has contributed this recipe that she's perfected using her Ultra Mixer Grinder and Ultra Pressure Cooker.
This recipe requires a few hours for margination, but the wait is worth it! Get ready for some lip-smacking spicy tender chicken, with a tangy chutney to accompany it.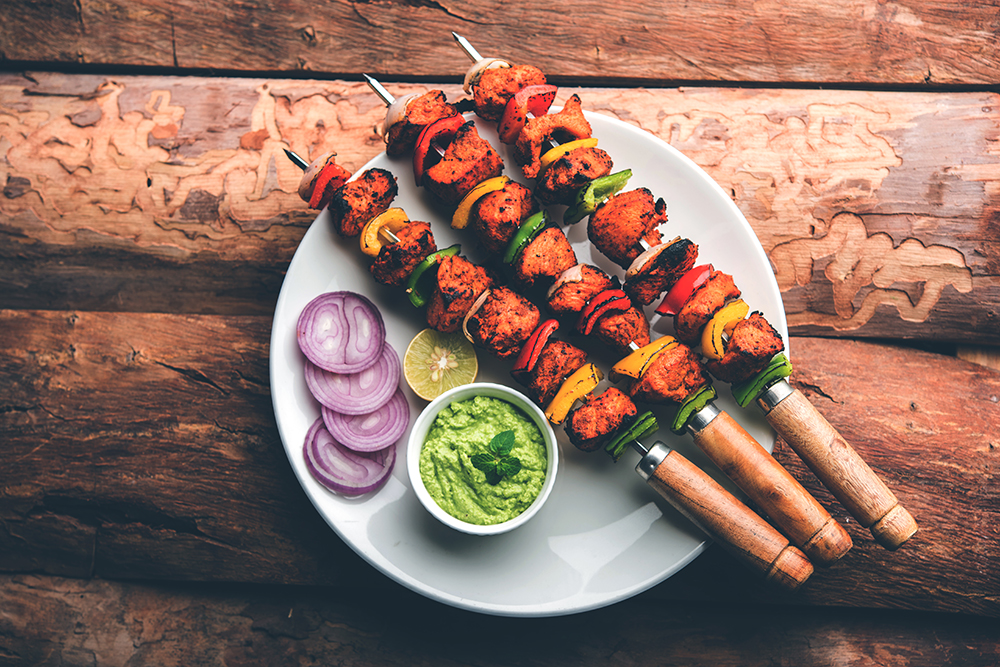 Spicy Onion Chicken with Green Chutney
INGREDIENTS
Makes 1 Glass
Prep Time
5 MINS
Total Time
10 MINS
Boneless chicken breast piece- 4
Onions (big) – 100 gms
Butter – 1 Tbs
Ginger – 1 Inch
Garlic – 4 Pieces
Red chilli powder – 2 Tbs
Jeera powder – 1 Tsp
Pepper – 1 Tsp
Salt – The measurement you require
MARINATING PROCESS:
Clean the chicken breast piece.
Crush onion, garlic and ginger in the blender.
Add jeera powder, pepper, red chilli powder and salt, again crush it in the Ultra Mixer Grinder at medium speed.
Apply the mixture on the chicken breast pieces.
And allow it to marinate for 4 hours.
METHOD
1. In the Ultra Pressure Cooker add butter and chicken.
2. Slowly fry it for a few minutes.
3. Close the lid and check for the first whistle and switch off the gas.
4. Now switch on the gas, keep it in low heat and fry it for few minutes
5. Serve hot
FOR GREEN CHUTNEY:
INGREDIENTS:
Coriander leaves- 25gms
Mint leaves – 25 gms
Rock Salt – Required amount
Ginger – Small piece
Lemon juice – 1 Tablespoon
Curd – 4 Tbs
METHOD
1. Grind the above ingredients in the Ultra Mixer Grinder
This dish works well as a starter or finger food for small gatherings or parties. Cut into small pieces, the chicken is easy to eat and quite frankly, too delicious to stop with just one piece.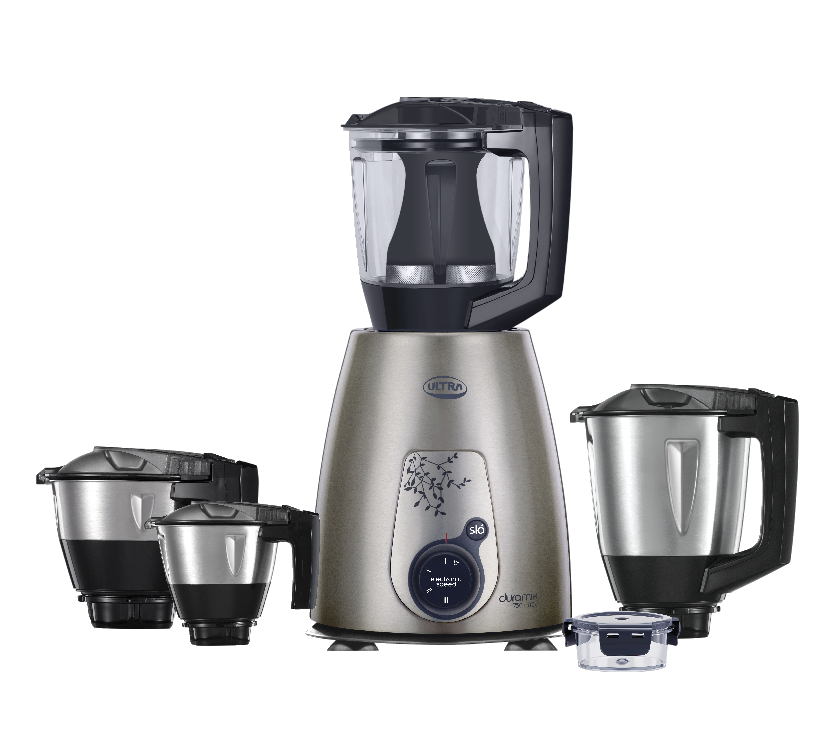 Elgi Ultra Mixer Grinders
The Ultra range of mixer grinders are designed to provide healthy and nutritious food at the right texture and consistency
FITTED WITH METAL COUPLERS
Lasts a lifetime compared to ordinary rubber couplers

AISI 304 FOOD-GRADE STAINLESS STEEL
Rust-resistant food-grade stainless steel jars
STAINLESS STEEL METAL BODY
Sturdy, reliable and long lasting

SLOW JUICING FUNCTION
For thick, nutritious juice without crushed seeds

CHOPPER / KNEADER ATTACHMENTS
Tasks like chopping vegetables and kneading dough are made easier using extra smart attachments

ELECTRONIC SPEED SENSOR
Automatically corrects speed fluctuations and maintains the specified grinding speed to get the right texture & taste