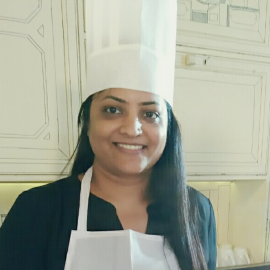 Kalpana's culinary journey started as a pastime with a simple cooking food blog featuring healthy, wholesome food recipes that make home cooking easy and breezy. She soon went on to become a noted food blogger and social media influencer. Her passion lies in cooking simple home cooked meals that are delicious and healthy. She shares lunch box stories from her day-to-day life that has inspired many to cook and pack food from home.
When you find great new ways that better the tried and tested, it's called innovation. So that's exactly how it feels to bring a whiff of freshness to the rich flavours and sizzling aromas of pulao with Kalpana Sareesh's brilliantly fresh recipe – Tawa Pulao.
So how does she manage the perfect blend of these exotic spices in a coarse and even texture? And no prizes for guessing! It's the Ultra Duramix 750P. The unique Slo Grind function does it with so much ease, maintaining the right flavour without heating up or grinding it too fine!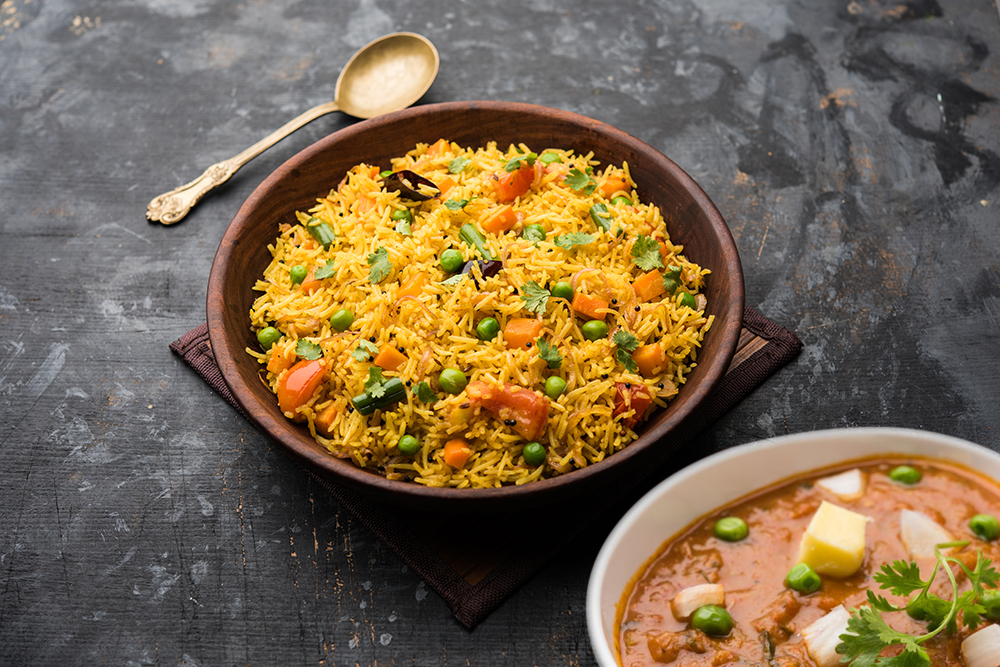 Tawa Pulao
INGREDIENTS
Makes 2 bowls
Prep Time
30 MINS
Total Time
60 MINS
Making the Pav Bhaji Masala
Ingredients:
Red Chilli: 8 Nos.
Kashmiri Red Chilli: 8 Nos.
Cinnamon- 1 Inch piece
Black Cardamom- 3 Nos.
Coriander Seeds- 2 Tbsp.
Cloves- 8 Nos.
Pepper- 1 Tsp.
Cumin Seeds- 1 Tbsp.
Fennel Seeds- 1 Tbsp.
Mango Powder- 1 Tsp.
METHOD
1. Dry roast all the above ingredients (except for mango powder), cool and grind to smooth powder. Now add mango powder, grind again and transfer to a dry container.
Making the Pulao
Ingredients:
Cumin seeds – 1 Tsp.
Green chilli, ginger and garlic – 1 Tbsp., crushed
Onion- 1 No., finely chopped.
Tomatoes – 1 Cup, finely chopped.
Capsicum – 1/4 Cup, finely chopped.
Carrot and Beans – 1/4 Cup, cooked.
Potatoes – 1/4 Cup, cooked.
Green Peas – 1/4 Cup, cooked.
Red Chilli Powder – 1/2 Tsp.
Pav Bhaji Masala – 2 Tsp.
Cooked Rice – 2 Cups
Fresh Coriander – 2 Tbsp., finely chopped
Lime juice- 1 Tsp.
Salt- 1 Tsp.
Butter- 2 Tbsp.
Tip: Use the Ultra Pressure Cooker as a pan. Made from high quality stainless steel means your dishes remain Ultra healthy. Read More >>
METHOD
1. Heat butter in the Ultra Pressure Cooker, add cumin seeds, wait until it crackles
2. Then saute the chilli garlic ginger paste for a minute.
3. Add onions, saute for a minute.
4. Add the capsicum, cooked carrot beans, cooked potatoes, cooked green peas and saute until it's well-mixed.
5. Add tomatoes, cook until it turns mushy (approx 2 minutes).
6. Now mash with the ladle /masher.
7. Add salt, chilli powder and pav bhaji masala
8. Mix them well and add 1/4 cup water
9. Cover and cook until the spices get cooked well with the veggies.
10. Add the rice and gently mix it with the veggies and masala.
11. Drizzle lime juice, sprinkle fresh coriander and plate
Elgi Ultra Pressure Cookers
A perfect companion in your kitchen, the Ultra range of pressure cooker's features will delight you.

NO CHARRING
High-impact bonded base, helps prevent burning and sticking of food

FAST COOKING
High-impact bonded base, aids in faster cooking

STAYS WARM FOR LONGER
Keeps food warm for up to 2 hours

DISHWASHER SAFE
Dishwasher safe design, makes it easy to clean

BEAUTIFUL LOOKS
Impressive design, elegant to serve

10-YEAR WARRANTY
Valid in the country of purchase