One of grandma's time tested cures for the flu or a cold, the Thuthuvalai rasam must definitely be added to the home chef's repertoire. This herbal concoction is a South India speciality, made from the Thuthuvalai creeper, or Climbing Brinjal, a medicinal herb commonly used in Ayurvedic remedies. This recipe however packs equal flavour to goodness with every sip.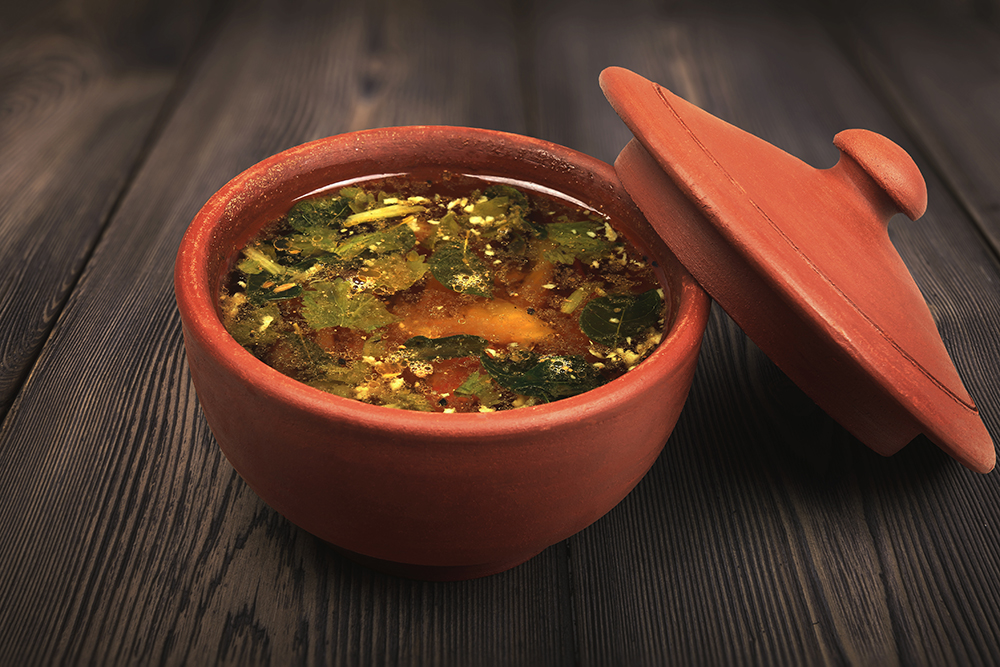 Thuthuvalai Rasam
Prep Time
10 MINS
Total Time
25 MINS
Thuthuvalai leaves – A handful
Tamarind – 1/2 Tablespoon
Cumin seeds – 1 Tablespoon
Coriander – 1 Tablespoon
Red chilli – 1
Pepper powder – 1/2 Tablespoon
Garlic – 10 cloves
Small onion – 5-7
Mustard seeds – 1 teaspoon
Curry Leaves – 5-7
Salt – As necessary
METHOD
1. Dissolve the tamarind in 1 cup of water and keep aside.
2. Fry the thuthuvalai leaves, cumin seeds, coriander, red chilli and pepper powder in a little amount of cooking oil.
3. Once cooled, grind them in a Ultra Mixer Grinder along with the garlic cloves.
4. Mix the paste in the tamarind solution.
5. In a little amount of oil, fry the mustard seeds and curry leaves.
6. Add the tamarind + paste solution and bring it almost to boil.
7. Add salt for taste.
As the world advances towards more high tech lives, experts in health and nutrition advise us to go back to our roots when it comes to our food. Eat what your grandmother used to eat as a child they say. This recipe is definitely one to bookmark!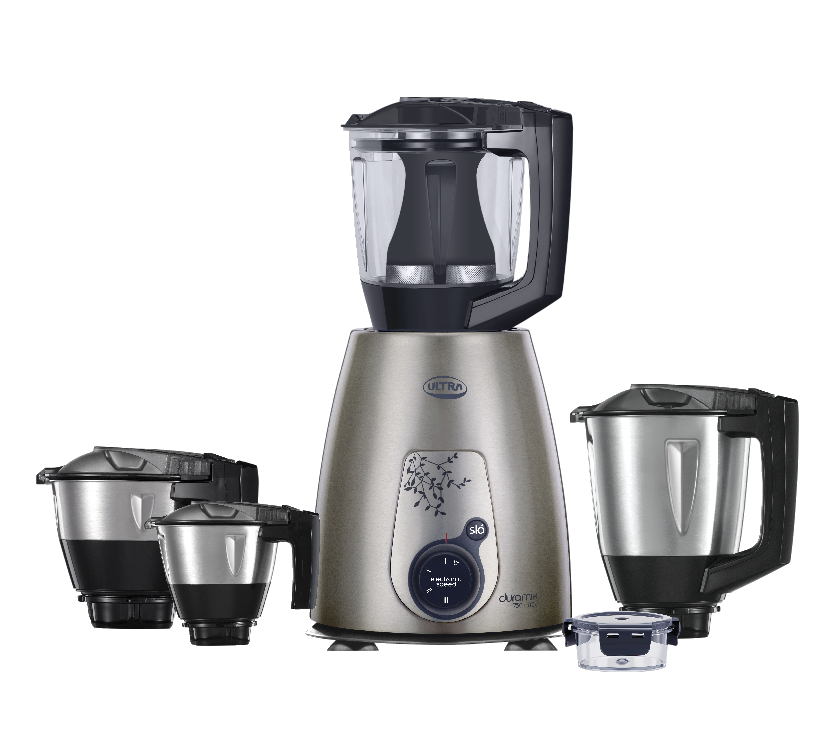 Elgi Ultra Mixer Grinders
The Ultra range of mixer grinders are designed to provide healthy and nutritious food at the right texture and consistency
FITTED WITH METAL COUPLERS
Lasts a lifetime compared to ordinary rubber couplers

AISI 304 FOOD-GRADE STAINLESS STEEL
Rust-resistant food-grade stainless steel jars
STAINLESS STEEL METAL BODY
Sturdy, reliable and long lasting

SLOW JUICING FUNCTION
For thick, nutritious juice without crushed seeds

CHOPPER / KNEADER ATTACHMENTS
Tasks like chopping vegetables and kneading dough are made easier using extra smart attachments

ELECTRONIC SPEED SENSOR
Automatically corrects speed fluctuations and maintains the specified grinding speed to get the right texture & taste