Explore the New Year traditions and foods from around the country with Elgi Ultra
Health has been the focus this year with the pandemic and people are trying to revive traditional foods and cooking practices to add to their health and immunity.
The traditional New Year practices in our country included customs like eating a few neem leaves or cooking dishes out of medicinal herbs on the first day of the year and it often symbolized eating for good health for all through the year.
Although most parts of the country celebrate the traditional New Year around the 15th of April the essence of beginning the year with a focus on health and prosperity does not change. Be it Gudi Padwa for the Marathis and the Konkani, the Pohela Boishakh for the Bengalis, the Ugadi celebrated by Kannadigas and the Telugu communities or Vishu celebrated by the Keralites; all through the country, preparing for the new year means, cleaning the house, decorating it with rangolis or alpanas or kolams and cooking food that is simple, nutritious and fresh.
Ugadi pachadi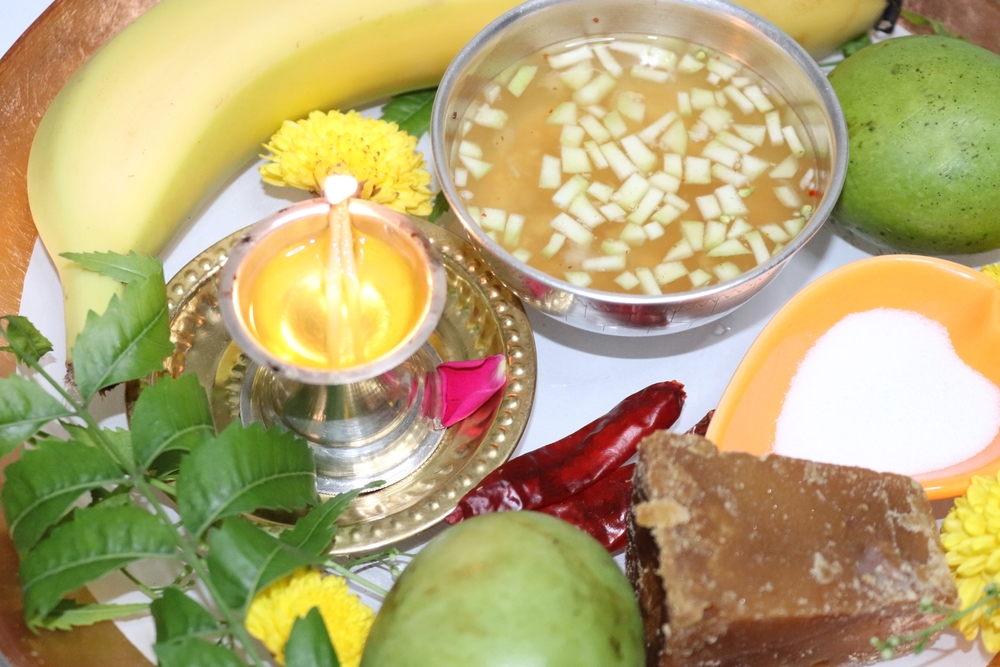 Ugadi pachadi is the coming together of six different tastes to symbolize the emotions of life; it features in Telugu and Kannada homes to mark the beginning of the new year.
INGREDIENTS
Serves: 1 Cup
Prep Time
10 MINS
Total Time
10 MINS
Prep Time
10 MINS
Total Time
10 MINS
½ Cup Raw mango (chopped)
1 Tsp neem flower or 2 tender leaves
2 Tbsp tamarind pulp
1 ½ to 2 Tbsp jaggery
¼ Tsp black pepper (freshly crushed)
Salt
METHOD
1. Extract tamarind pulp with 2 cups of water
2. Add all the ingredients
3. Adjust the taste adding more sugar or salt as required and serve.
Vishu special kanji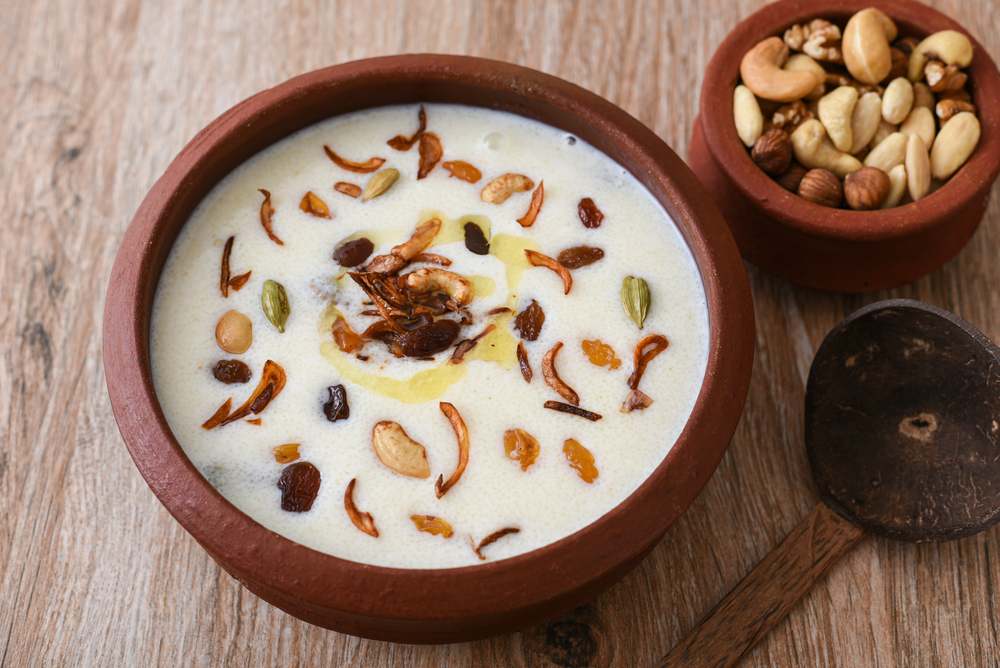 Vishu Kanji is a healthy simple recipe that symbolizes the harvest. It is made with 2 types of rice and broad beans.
Prep Time
10 MINS
Cooking Time
1 Hr 20 MINS
Total Time
1 Hr 30 MINS
Prep Time
10 MINS
Cooking Time
1 Hr 20 MINS
Total Time
1 Hr 30 MINS
½ Cup parboiled rice (washed)
½ Cup short grain raw rice (washed)
1 Cup coconut milk (thin)
1 Cup coconut milk (thick)
Dried double beans (mochai)
2 Tbsp coconut slivers
6 Cashews
4 Dates (chopped)
METHOD
1. In your Ultra pressure cooker, add the dried broad beans and roast till they are golden on both sides.
2. Now add the washed rice along with the thin coconut milk and 3 cups of water and cook for 4 whistles until the rice and beans are well cooked.
3. Open the lid and add the thick coconut milk and combine well.
4. Add salt and garnish with fried slivers of coconut, cashews and chopped dates.
Tamil putthandu raw banana curry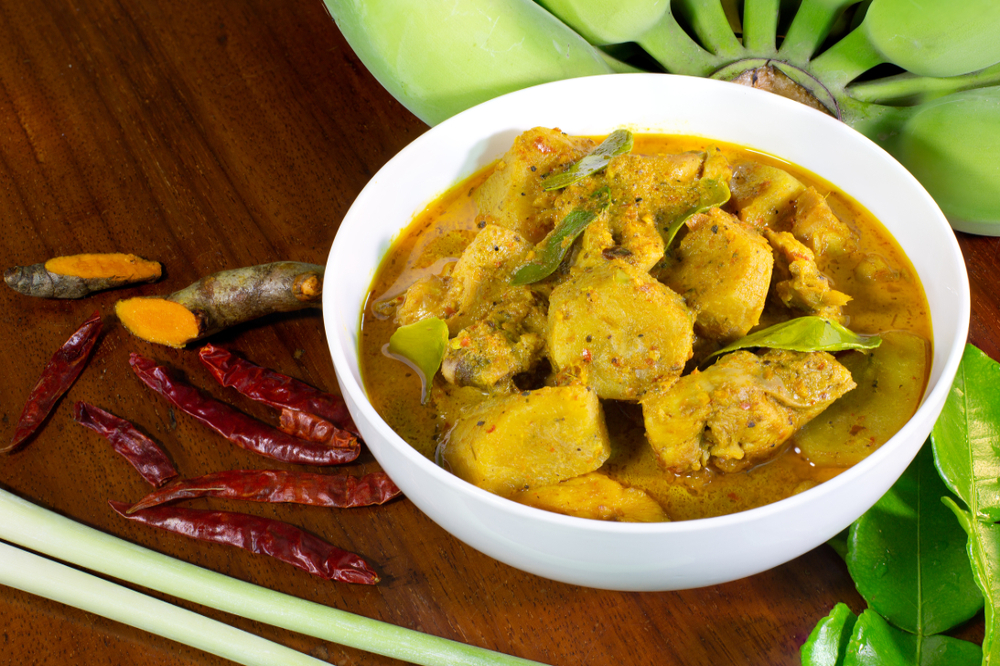 Tamil new year is celebrated with a banana leaf meal that has a good spread of all the favourite dishes. One of the most significant curries that features in this celebratory meal is the raw banana curry.
Prep Time
15 MINS
Cooking Time
45 MINS
Total Time
1 Hour
Prep Time
15 MINS
Cooking Time
45 MINS
Total Time
1 Hour
1 Tbsp coriander seeds
1 Tsp cumin seeds
1 Tsp fennel seeds
1 Cup coconut (grated)
4" Piece of tamarind (soaked and pulp extracted)
3 Dry red chillies
2 Raw bananas (peeled, cubed and put in water)
1 Tsp asafoetida
2 Sprigs curry leaves
Oil
Salt
METHOD
1. In a pan, dry fry the corriander, chillies, cumin, fennel and coconut till golden brown
2. Add a little water and grind to a smooth paste
3. Fry the banana cubes in a little oil for 2-3 minutes
4. Add the curry leaves and asafoetida, followed by salt and the ground masala.
5. Let it boil for 15 minutes. Garnish and serve with rice.
Pohela Boishakh Chanar Daal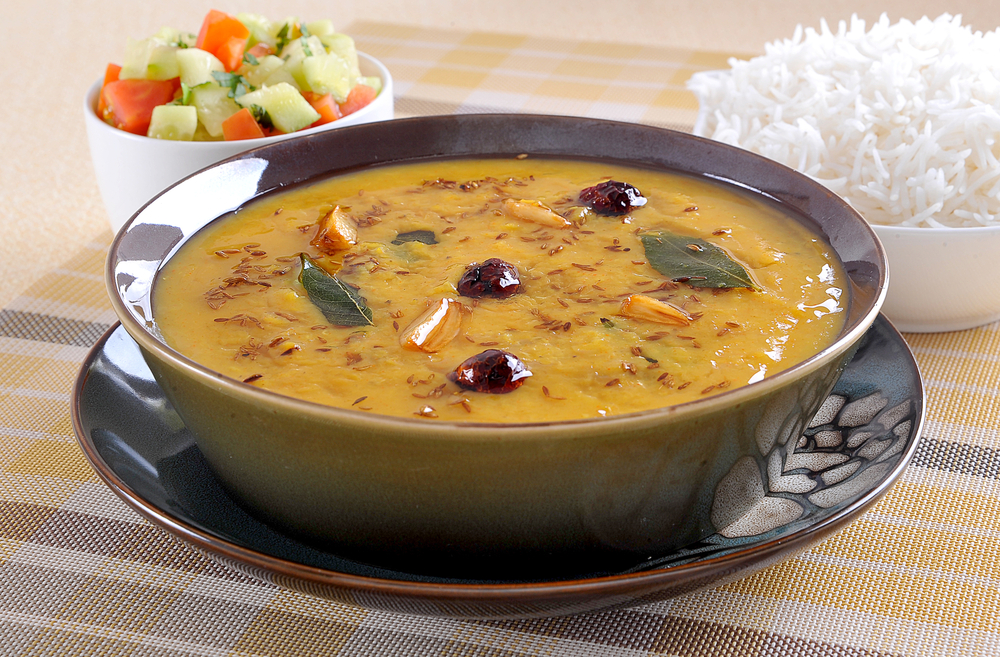 With the goodness of channa daal, this is not just a simple dish to make, it is also packed with flavour and instantly sets in the festive mood.
Prep Time
5 MINS
Cooking Time
15 MINS
Total Time
20 MINS
Prep Time
5 MINS
Cooking Time
15 MINS
Total Time
20 MINS
1 Cup channa daal (washed and soaked)
½ Tsp Turmeric
1 Tsp oil
Tempering
2 Tbsp Ghee
2 Tbsp coconut slivers
2 Dry red chillies
1 Tsp cumin seeds
1" Cinnamon
2 Cloves
2 Cardamom pods
¼ Tsp chilli powder
¼ Tsp garam masala
¼ Tsp coriander powder
1 Tsp chopped ginger
1 Tsp chopped garlic
1 Sprig curry leaves
METHOD
1. Cook the daal with enough water, salt, turmeric and oil. This is a thick daal so add just adequate water to cook
2. Temper with the above spices and serve hot with rice.
Tip: While tempering, add the whole spices first, followed by ginger, garlic and chillies and the spice powders later to avoid burning.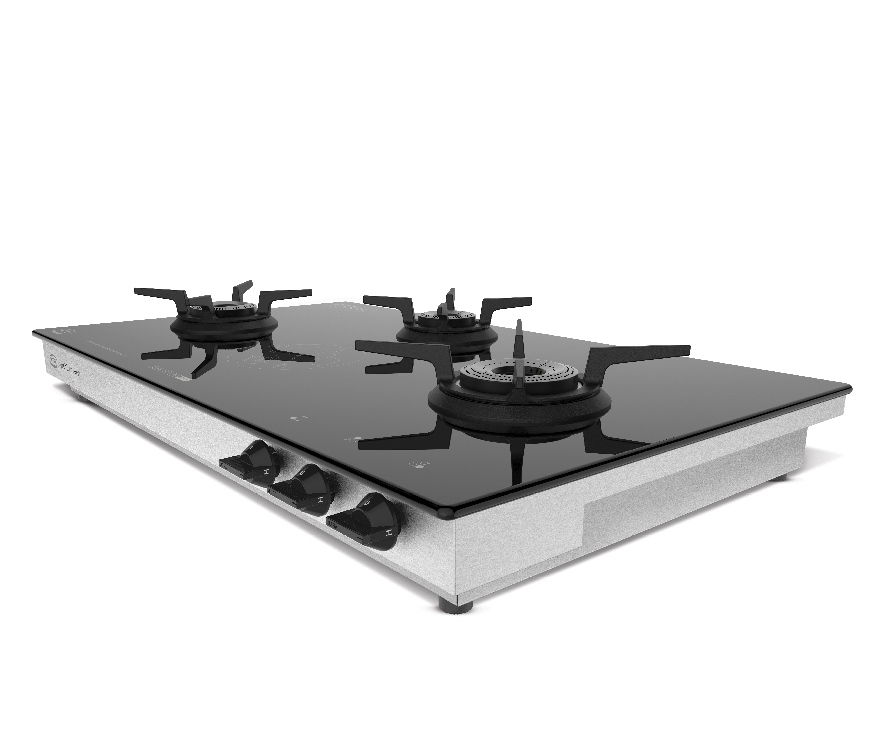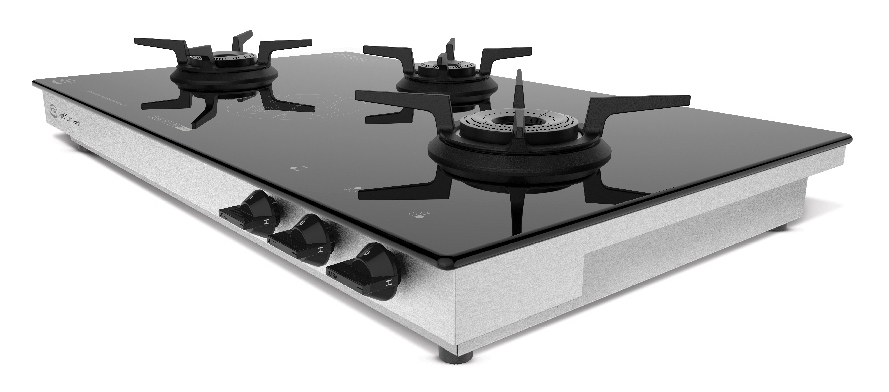 Elgi Ultra Optiflame
Gas savings, less cooking time and high safety are compelling reasons to choose the Ultra Optiflame gas stove.

70%+ GAS EFFICIENCY IN ALL BURNERS
Unique design for efficient air/gas mixing.* Verified and certified by Goverment Approved Lab.

8MM THICK TOUGHENED GLASS
More durable and safer than thinner glasses.

FAST COOKING
The burner unit assembly is optimised to produce more heat, by burning gas more efficiently by cooking fast without gas.

FORGED BRASS BURNERS
Stronger, safer and more efficient than ordinary cast burners.

SABAF FLAME FAILURE SAFETY DEVICE
Cuts off gas flow to the burner when flame goes off accidentally.

SPACIOUS DESIGN
Wide space between burners and a spacious top for easy cleaning and resting ladles.