This heavenly sponge recipe was shared with us by Mrs. Ashlibabu, who has perfected the pressure cooked method of making cakes.
When you think of moist and fluffy cakes, more often than not, the picture of one being pulled out of an oven often comes to mind. And the smell of fresh baked goods permeates the air. With the right recipe, you can get the same results even if you don't have an over. All you need is an Ultra Pressure Cooker.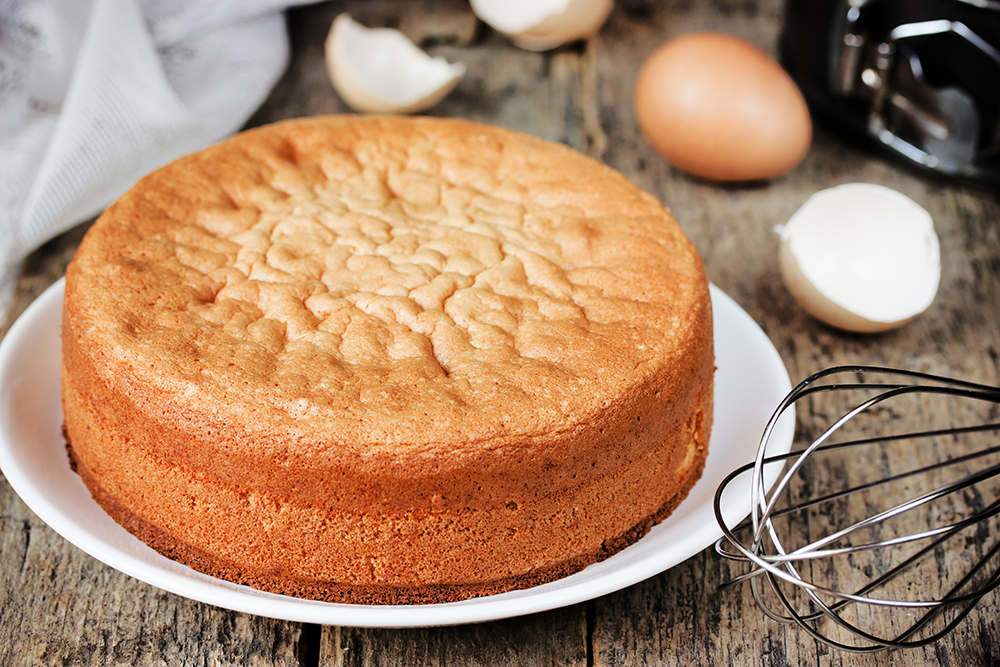 Vanilla Sponge Cake
Prep Time
30 MINS
Total Time
1 hr 30 MINS
Powdered sugar – 120 grams
Butter – 80 grams
Eggs – 2
Milk – ½ cup or 50 ml
Vanilla essence – ½ teaspoon
Maida – 120 grams
Baking Powder – ¼ teaspoon
METHOD
1. Powder sugar in Ultra Vario+ Mixer Grinder 0.8L jar for 1 minute.
2. Beat the butter with sugar, then add eggs.
3. Add milk and vanilla essence to creamed mixture and blend well with a hand blender.
4. Sift maida and baking powder in a bowl.
5. Add the flour part by part to the creamed mixture and blend well till no flour remains.
6. Grease a cake pan with butter and dust with maida.
7. Pour the creamed mixture into the cake pan.
8. Fill the cake pan to half level as the cake will rise when done.
Points to note when using the Ultra Pressure Cooker to bake a cake:
1. Remove the gasket and whistle from the Ultra Pressure Cooker lid.
2. Do not pour water in the cooker as we are trying to create an oven like environment in the pressure cooker.
3. Place a steel ring or the cooker plate at the bottom of the cooker and place the cooker plate above it. The cake pan should not touch the sides of the pressure cooker.
4. Preheat the cooker, without water, for 5 minutes with the lid closed without gasket.
5. Place the cake pan on the pressure cooker plate. Make sure to use a cake pan that fits comfortably into the pressure cooker without the sides touching. Use a potholder since the cooker will be very hot because of preheating.
6. Close the lid and cook on medium heat for 5 minutes. Then turn the flame to low.
7. Depending on the size of the cake pan and cooker it will take anywhere between 40 to 50 minutes to bake the cake.
8. You can open the lid and check by inserting a toothpick, if it comes out clean it is done but if it is sticky, leave it in for some more time.
Moist and delicate, this cake is a hit at any occasion, be it a birthday party or an office celebration. Start with this simple cake and soon enough you'll be trying out different flavours and exploring new recipes yourself.
Elgi Ultra Pressure Cookers
A perfect companion in your kitchen, the Ultra range of pressure cooker's features will delight you.

NO CHARRING
High-impact bonded base, helps prevent burning and sticking of food

FAST COOKING
High-impact bonded base, aids in faster cooking

STAYS WARM FOR LONGER
Keeps food warm for up to 2 hours

DISHWASHER SAFE
Dishwasher safe design, makes it easy to clean

BEAUTIFUL LOOKS
Impressive design, elegant to serve

10-YEAR WARRANTY
Valid in the country of purchase