Ms.Hari Priya shares her recipe for Mutton Korma as prepared with her Ultra Endura+ Pressure pan.
Mutton Korma is one of those versatile dishes that can elevate any meal, no matter how simple. From the simple idli, idiyappam or parotta to jeera rice, ghee rice or pulao.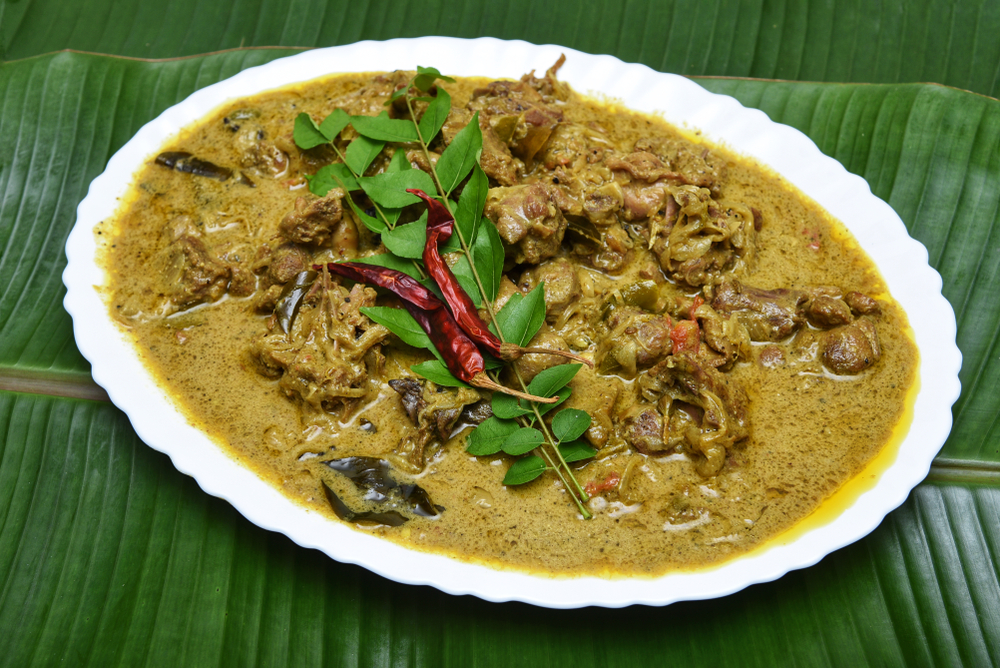 Mutton Korma
Prep Time
10 MINS
Total Time
40 MINS
Mutton 1/2kg
Small onion 250 gms
Tomato 100 g
Red chillies 10
Curry leaf little
Jeera 2 tablespoons
Coriander powder 2 tablespoons
Salt to taste
Ginger garlic 1 tablespoon
Turmeric powder 1 tablespoon
100ml coconut milk
Oil: 3 tablespoons
Mustard Seeds: 1 tsp
METHOD
1. Fry red chillies, curry leaves, jeera, coriander powder in a pan.
2. Grind the above fried items along with ginger, garlic turmeric to a smooth paste in the Ultra Vario+ Mixer Grinder at speed 2 for 1 minute by adding little water.
3. Heat the Ultra Endura+ Pressure Pan, add oil and mustard seeds. Add chopped onions and fry, followed by chopped tomatoes.
4. Add ground masala, salt and fry.
5. Add mutton and fry for 5 minutes.
6. Add water 100ml and mix. Close the lid and cook for 10 minutes till 4 to 5 whistles.
7. Once the pressure comes down, open the cooker and heat it again and add coconut milk.
8. Mix well. Do not allow the gravy to boil much after adding coconut milk.
9. Switch off the pressure cooker and transfer to serving bowl
The trick is to use fresh herbs when you prepare this dish, as that's what gives it the flavour. the fresher the herbs, the more fragrant the korma.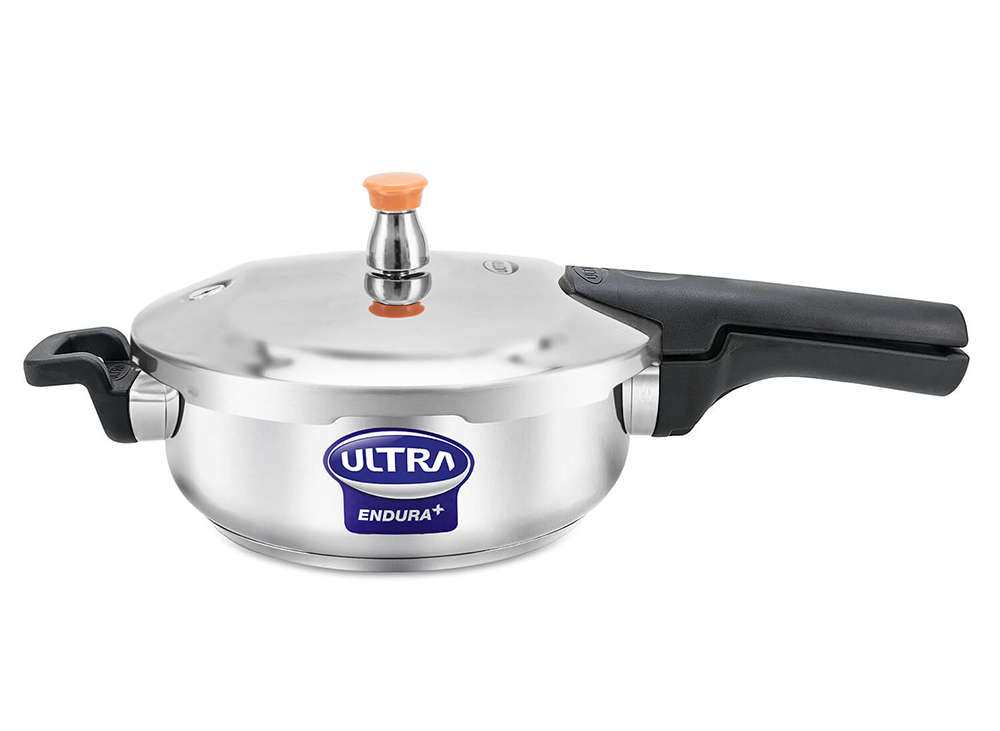 Elgi Ultra Endura+ Pan
A perfect companion in your kitchen, the Ultra range of Endura+ Pressure Pan's features will delight you.

NO CHARRING
High-impact bonded base, helps prevent burning and sticking of food

FAST COOKING
High-impact bonded base, aids in faster cooking

STAYS WARM FOR LONGER
Keeps food warm for up to 2 hours

DISHWASHER SAFE
Dishwasher safe design, makes it easy to clean

BEAUTIFUL LOOKS
Impressive design, elegant to serve

10-YEAR WARRANTY
Valid in the country of purchase