Let's make puddings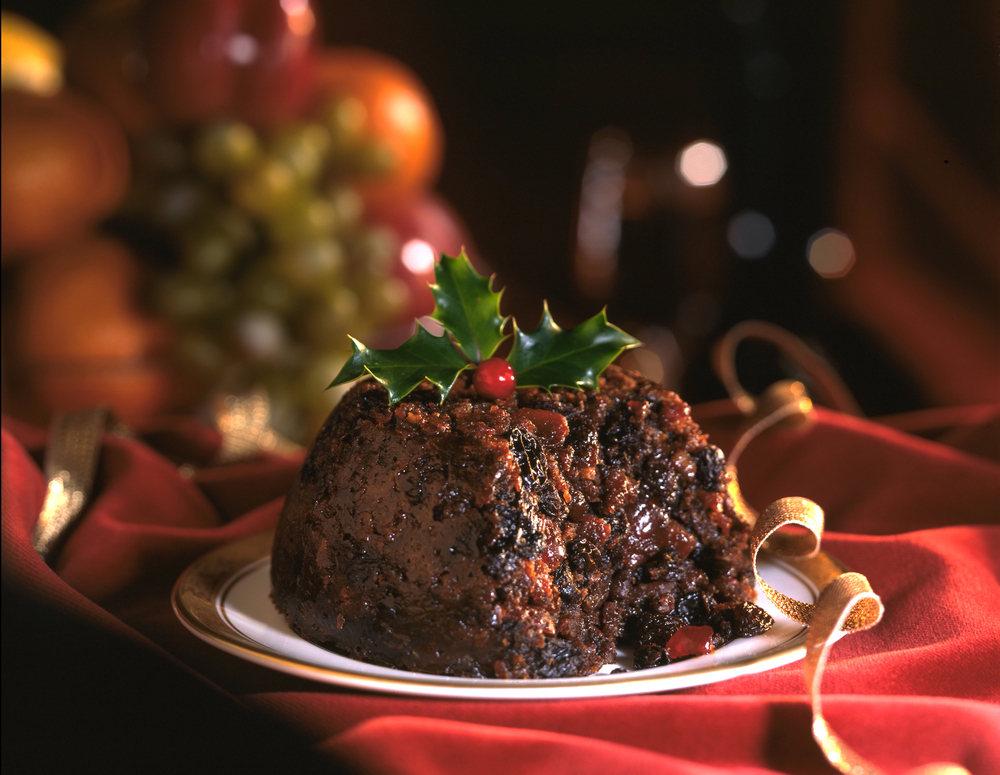 Christmas pudding
Imagine the aroma of a spiced pudding filling through the house this winter. A traditional Christmas pudding has a long list of ingredients and the process looks time consuming; but in reality, it is easier than a cake. There is no creaming of the butter, whisking of the eggs; mostly all the ingredients go in a single mixing bowl and then poured into a pudding basin to steam. Once you taste this warm pudding, there is no stopping you from making this your season's tradition.
INGREDIENTS
Makes 500 gms
Soaking Time
3-4 hrs
Prep Time
10 MINS
Steaming Time
40-45 MINS
50 gms prunes (pitted)
50 gms sultanas
50 gms raisins
50 gms dried cranberries
50 gms chopped dates (pitted)
1 Apple diced
1 Orange rind and juice
4 Tbsp rum/brandy
½ Tsp baking powder
½ Tsp baking soda
1 Cup plain flour
½ Cup almond flour
¼ Cup chopped walnuts
¼ Cup chopped almonds
3 Eggs
100 gms butter (grated or room temperature) plus extra for greasing the pan
¾ – 1 Cup cane sugar/ muscovado Sugar
2 Slices fresh bread crumbs from a day old bread
½ Tsp nutmeg (grated)
1 Tsp cinnamon powder
2-3 cloves powdered
1 Tsp allspice (optional)
METHOD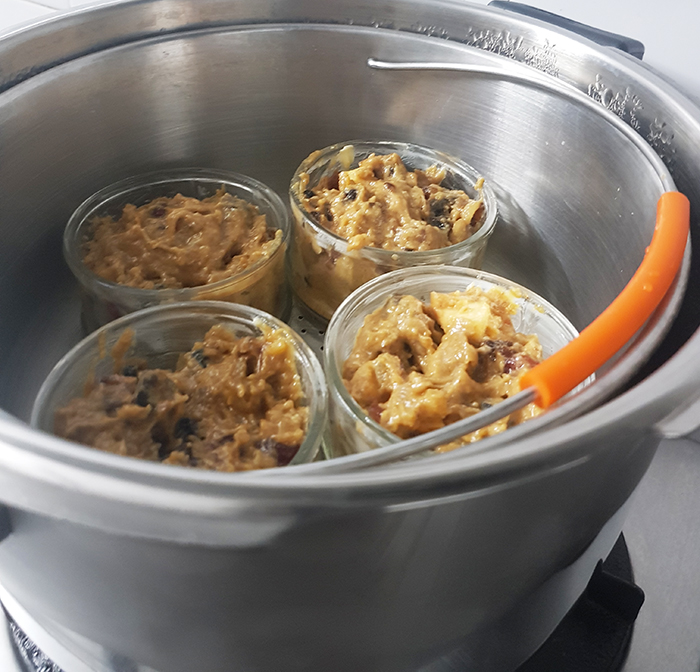 1. Using your Ultra Mixer Grinder, grind to a fine powder, cinnamon, and cloves. Add the grated nutmeg. You could make a larger batch and keep for flavouring curries and other dishes.
2. In a mixing bowl, add the chopped sultanas, raisins, prunes, cranberries, dates, apple, rum and orange (rind and juice) and let it soak for a minimum of 3 hours. It can be left to soak overnight for an intense flavour.
3. In the same bowl, add all the other ingredients and combine well. Ensure the butter is well mixed in.
4. Fill the base of the Ultra Pressure Cooker with water so it touches the base of the Starch remover attachment.
5. You could use ramekins or a pudding bowl. Grease well with butter, pour the batter and steam without pressure for 10-15 minutes. Then place the whistle on your Ultra Pressure Cooker and pressure cook for 10 minutes or till cooked through.
6. Enjoy your pudding warm with a scoop of ice cream or fresh homemade custard.
Tip: If you have leftover pudding, you could turn it into a trifle quite easily with some fruit, cream, custard or jelly.
Trifle Pudding
A traditional English trifle is simply a layering of cake, fruit, jelly, cream and custard. It is often the case that a trifle is made when you have leftover fruit and cake. If you have leftover Christmas pudding, this can be made into a delicious trifle. Here's how.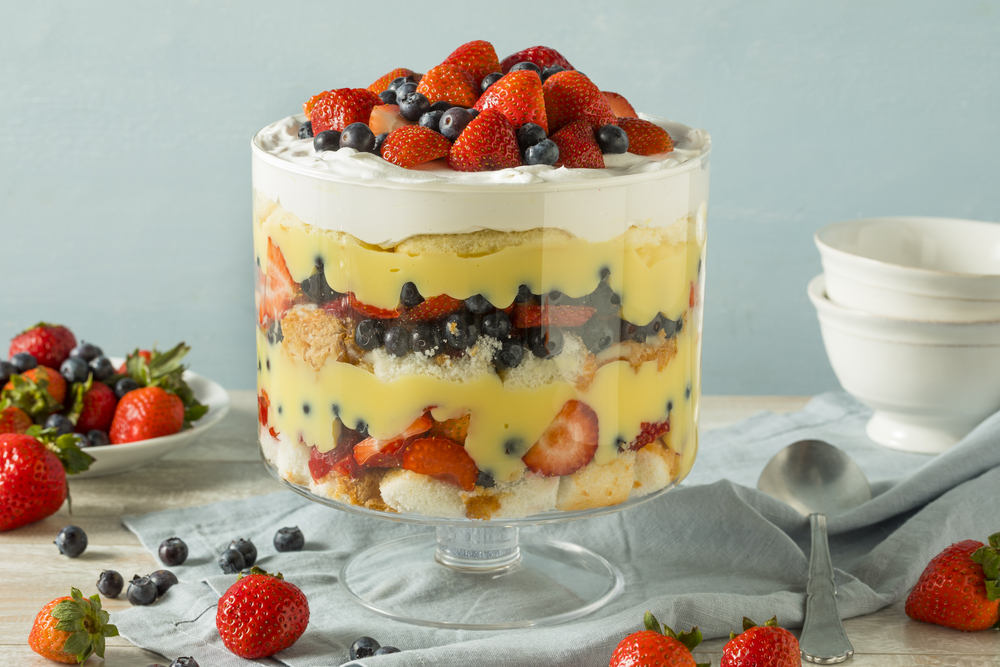 You could use glasses, jam bottles or a large deep glass container to make (assemble a trifle). The key is to be able to see all the layers.
Prep Time
30 MINS
Total Time
60 MINS
Leftover tea cake or Christmas pudding or wine-soaked sponge fingers
Fruits, you can use oranges (fresh segments), pineapple (canned) or berries to make a trifle
Mixed fruit jam – 1 Jar or fruit compote (homemade)
100 gms Jelly
100 gms Custard (optional)
Fresh cream or bakers cream whipped
Tinned cherries or strawberries to decorate
METHOD
1. Prepare the custard and jelly in separate bowls as instructed on the carton and refrigerate
2. In the glass container/jars place a layer of leftover cake or sponge finger
3. If using jam, whip to a spreadable consistency
4. Using your Ultra Mixer Grinder make a puree of the tinned pineapple (1/2 Tin). Chop the rest of the pineapple into tiny bits
5. Pour the liquid from the pineapple tin on the cake or sponge fingers (just enough to wet it). Repeat this step for all cake layers so they are moist.
6. Add a thin layer of jam, followed by a layer of fruit. You can use the pineapple puree or the orange segments or chopped berries or chopped pineapple.
7. Add a layer of whipped cream or custard followed by another layer of cake
8. Add a layer of fruit jelly (follow instructions on the pack and set in a container and chill before adding to trifle)
9. Depending on the depth of your jar add more layers of cake, fruit, jelly or cream.
10. For the final layer, add whipped cream or fresh custard and decorate with chopped berries or cherries.
11. Refrigerate and serve chilled.
Carrot and Ginger steamed pudding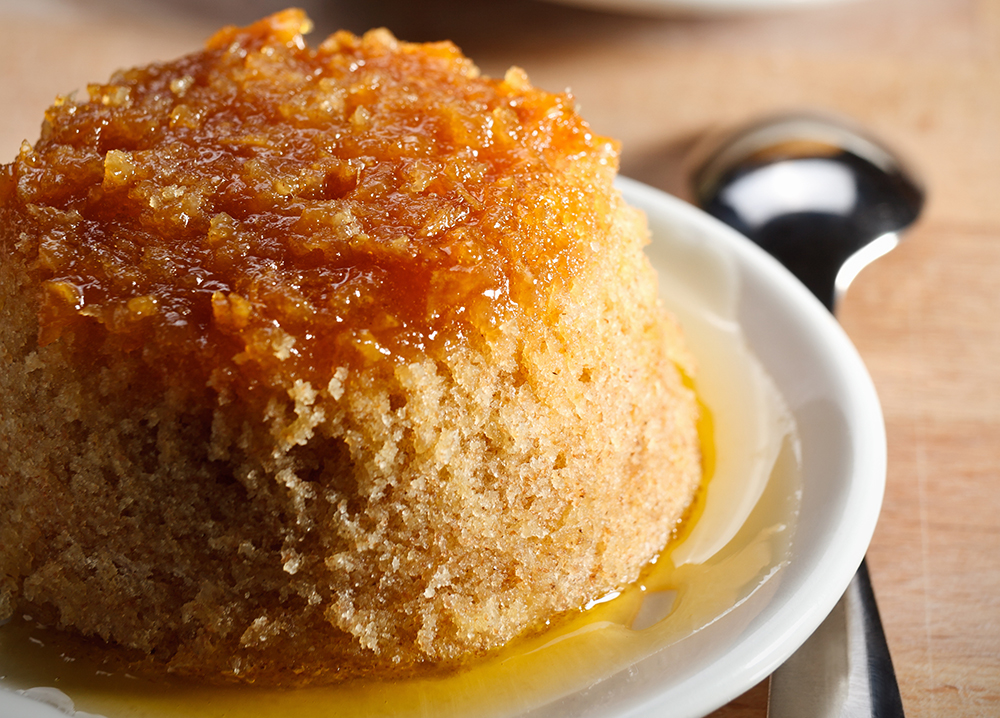 This is a light pudding that has the warmth and heat from the ginger and the sweetness from the carrots
Prep Time
30 MINS
Cooking Time
40 MINS
For the caramel:
2 Tbsp castor sugar
2 Tbsp cane sugar
½ lime (juice)
2" Ginger (diced)
1 Tbsp candied ginger
Salt
Water
For the cake:
1 carrot (grated finely)
1 Lime (zest)
125 gms of plain flour
1.5 Tsp of baking powder
125 gms of softened butter
120 gms of castor sugar
2 Eggs
METHOD
1. To make the caramel, combine the sugars, the ginger and add 1 Tbsp of water. Let the sugars melt and thicken to a deep caramel. Add the lemon juice with a pinch of salt and let it cool before pouring it into the base of the pudding tins or ramekins.
2. To make the cake, cream the butter and sugar with the lime zest, add the eggs, one at a time and combine well. Mix in the grated carrot.
3. Sift the baking powder and flour together and add it to the egg mixture, little at a time and mix well.
4.. In your Ultra Pressure Cooker, place the starch remover and add water till the base. Bring to a boil
5. Grease the pudding basin/ ramekins and pour in the mixture over the caramel
6. Place the puddings inside the stem remover. Place the lid on the cooker and steam without pressure for 20 minutes. Place the whistle and cook with pressure for another 20 minutes. Once the pressure is settled, insert a clean skewer to see if the puddings are cooked through.
7. Allow to cool
8. To plate, dip the pudding basin in a bowl of warm water to soften the caramel, ease out the sides of the pudding with a knife and turn out on to plates.
9. Enjoy warm with custard, cream or ginger ice cream.
Elgi Ultra Pressure Cookers
A perfect companion in your kitchen, the Ultra range of pressure cooker's features will delight you.

NO CHARRING
High-impact bonded base, helps prevent burning and sticking of food

FAST COOKING
High-impact bonded base, aids in faster cooking

STAYS WARM FOR LONGER
Keeps food warm for up to 2 hours

DISHWASHER SAFE
Dishwasher safe design, makes it easy to clean

BEAUTIFUL LOOKS
Impressive design, elegant to serve

10-YEAR WARRANTY
Valid in the country of purchase