Erisseri
A delicacy made of pumpkin, red beans and coconut paste. Topped with roasted coconut for extra crunch and flavour. Try it and see what the hype is all about.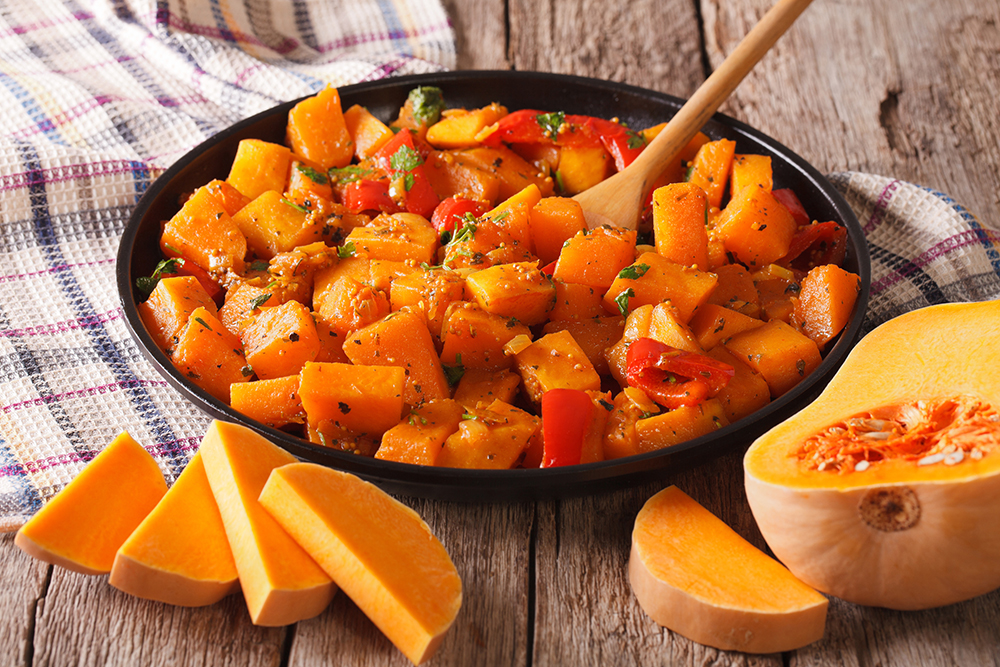 Prep Time
10 MINS
Total Time
35 MINS
2 Cups kaddu (parangikai/ pumpkin) chopped
½ Cup black eyed beans (lobia)
½ Teaspoon red chilli powder
½ Teaspoon turmeric powder (haldi)
Salt to taste
To Grind:
1/2 Cup fresh coconut grated
1/2 Teaspoon cumin seeds (jeera)
1 Green chilli
For Tempering:
1 Tablespoon coconut oil
1/2 Teaspoon mustard seeds
1 Sprig curry leaves
2 Dry red chillies
1 Tablespoon fresh coconut
4 Pearl onions (sambar onions) sliced
METHOD
1. Soak black eyed beans for an hour.
2. Pressure-cook the beans with half a cup of water, for 3 to 5 whistles. Let the pressure release on its own.
3. Grind the paste ingredients – jeera, coconut and green chillies with a little water. Make a coarse paste and set it aside.
4. In a kadai, add the pumpkin, turmeric powder, red chilli powder and salt and cook on medium heat till the pumpkins are nearly cooked. Add water as required.
5. Add the coconut paste and the boiled black eyed peas to the pumpkin and stir well.
6. Cook on medium heat for another five minutes until the pumpkin is completely cooked.
7. Heat oil in a tadka pan. First add the mustard seeds and let it splutter, and then add curry leaves and red chillies.
8. Next, add sliced onions. Once they turn golden brown, add the coconut and saute till the coconut turns golden brown as well.
9. Add this to the Erissery and serve hot.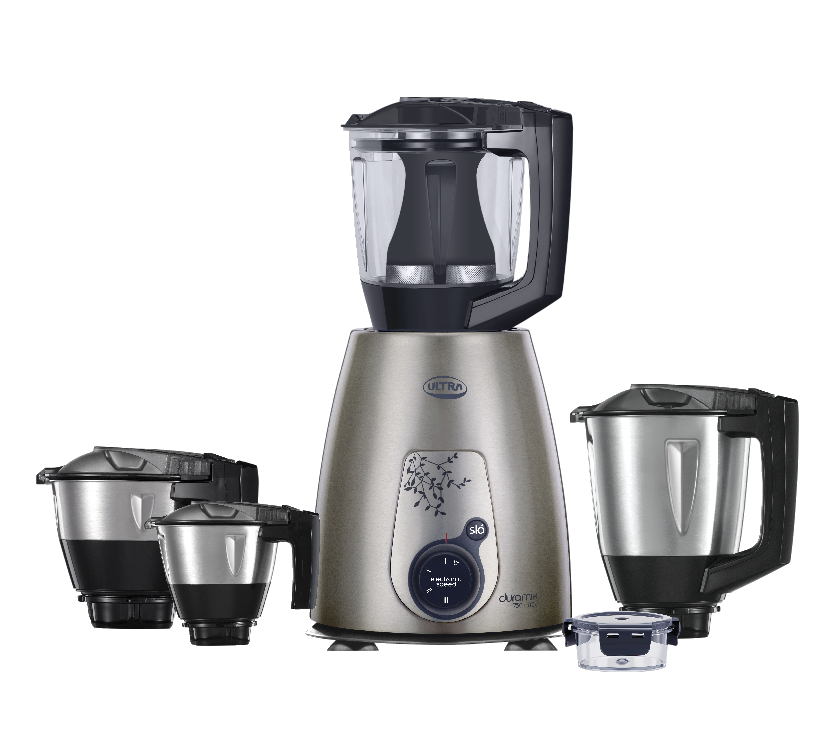 Elgi Ultra Mixer Grinders
The Ultra range of mixer grinders are designed to provide healthy and nutritious food at the right texture and consistency
FITTED WITH METAL COUPLERS
Lasts a lifetime compared to ordinary rubber couplers

AISI 304 FOOD-GRADE STAINLESS STEEL
Rust-resistant food-grade stainless steel jars
STAINLESS STEEL METAL BODY
Sturdy, reliable and long lasting

SLOW JUICING FUNCTION
For thick, nutritious juice without crushed seeds

CHOPPER / KNEADER ATTACHMENTS
Tasks like chopping vegetables and kneading dough are made easier using extra smart attachments

ELECTRONIC SPEED SENSOR
Automatically corrects speed fluctuations and maintains the specified grinding speed to get the right texture & taste