Kitchen Naturopathy
Nutrition starts in your kitchen. Turn your kitchen window ledge into a tiny greenhouse for a fresh and steady supply of organic herbs. Here are a few tips and considerations while planting your kitchen garden.
Make sure there is plenty of light coming. A window ledge is a preferable space to grow herbs
Keep the soil moist with adequate water. Excess or poor watering can both cause the leaves to turn yellow and decoloured leaves are not as flavourful or nutritious
Use kitchen scissors to gently snip the herbs. Tearing them out may uproot the plant from the soil
Use a spray can so you can mist spray avoiding excess water being poured. It also keeps the leaves fresh from dust.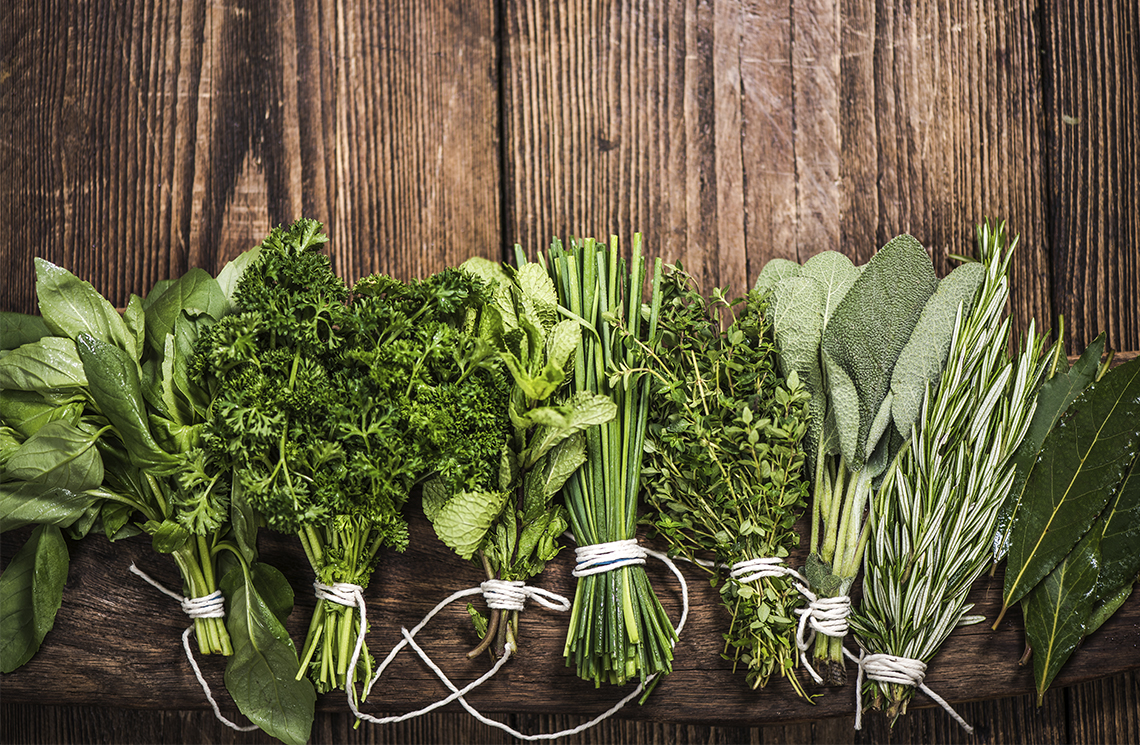 GROWING WHEATGRASS
What better way to detox than with a shot of fresh wheatgrass juice. Commercially available powders would never compare to having the fresh grass for juicing. What's more, it's a grass so it grows quickly and it quite simple to grow and maintain for a steady supply.
TO GROW YOU WILL NEED:
Good quality wheat seeds, preferably organic
Any shallow tray with tiny holes drilled in for excess water to flow out
A jar to germinate the seeds
A clean kitchen towel
A strainer
To germinate the seeds, wash them and place them in a jar. Fill it with water and leave it overnight.
In the morning, strain, wash and refill it with water and leave for 8 hours. Wash out and strain again and leave the strained seeds in the jar, covered for 24 hrs, in a cool place. The next day, you will see minute sprouts coming out. Spray the seeds again and leave it for one more day to germinate.
Transfer the seeds to the tray. Spray the seeds and cover the tray with the kitchen towel.
In the next few days, the grass will grow out. Ensure you keep spraying each day adequately. Excess water will rot the seeds and form a mould at the base.
Around the 10th day the grass should reach about 6 inches in height and will be ready for harvest.
You can grow this with soil if you prefer. When you transfer the seeds to the tray, you could add about ½ inch of soil, water it and you will achieve the same results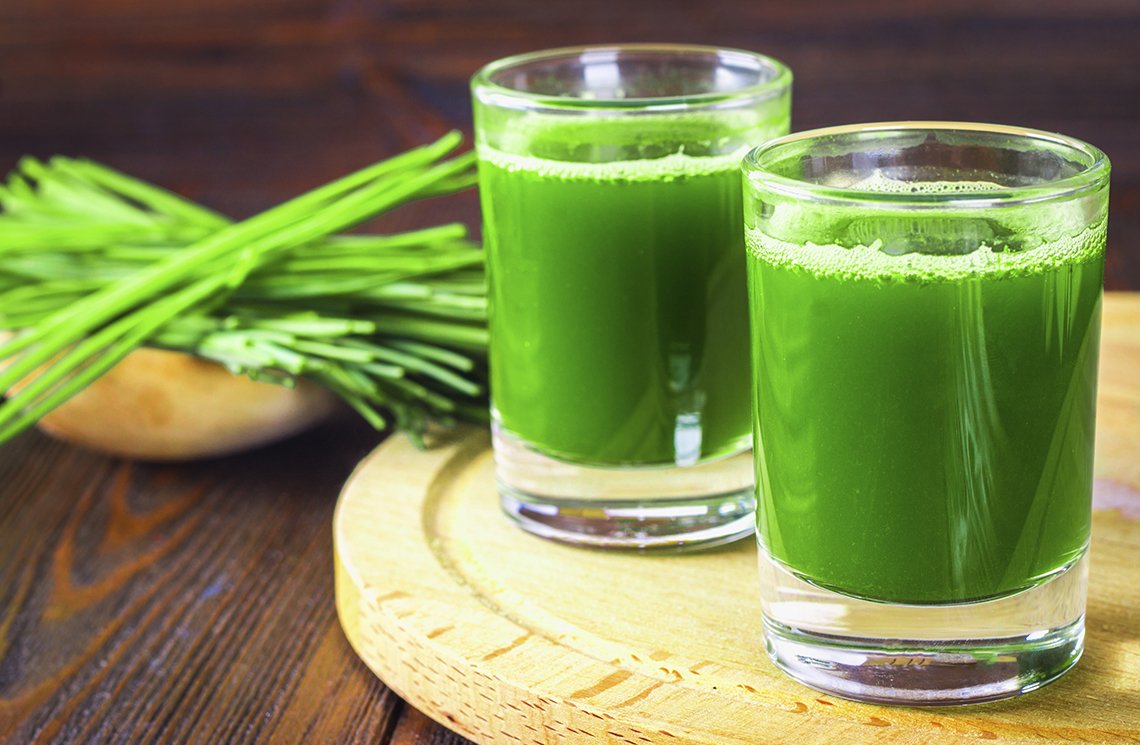 WHEATGRASS DETOX KICKSTARTER
INGREDIENTS
Makes 1 Glass
Prep Time
2 MINS
Total Time
5 MINS
20 leaves of wheatgrass
Juice of ½ lime
1 Orange
METHOD
A quick blend in your Ultra Mixer Grinder and you have a glass of phyto-nutrients, chlorophyll and vitamins to give you superpowers.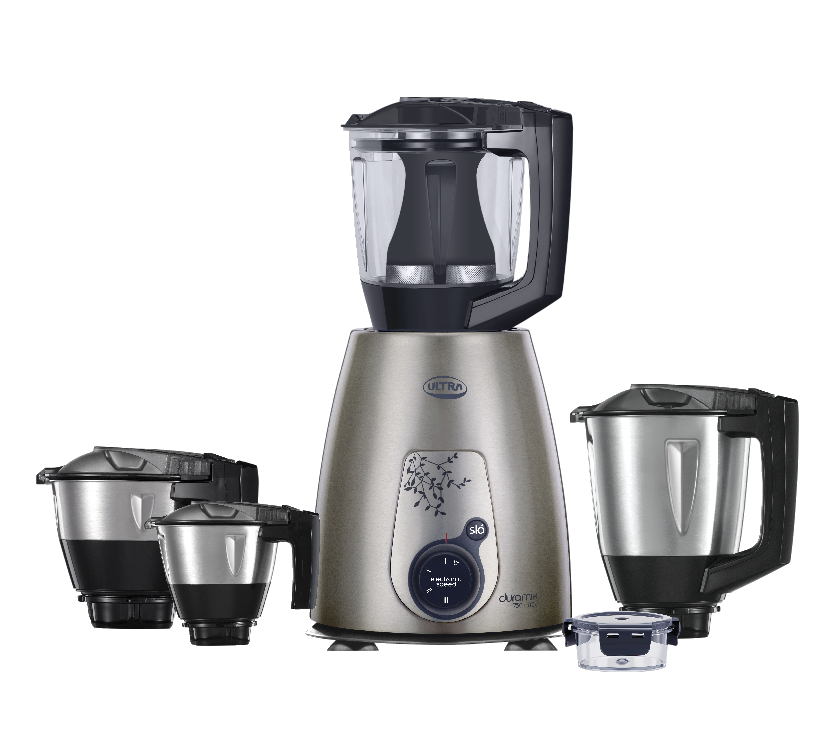 Elgi Ultra Mixer Grinders
The Ultra range of mixer grinders are designed to provide healthy and nutritious food at the right texture and consistency
FITTED WITH METAL COUPLERS
Lasts a lifetime compared to ordinary rubber couplers

AISI 304 FOOD-GRADE STAINLESS STEEL
Rust-resistant food-grade stainless steel jars
STAINLESS STEEL METAL BODY
Sturdy, reliable and long lasting

SLOW JUICING FUNCTION
For thick, nutritious juice without crushed seeds

CHOPPER / KNEADER ATTACHMENTS
Tasks like chopping vegetables and kneading dough are made easier using extra smart attachments

ELECTRONIC SPEED SENSOR
Automatically corrects speed fluctuations and maintains the specified grinding speed to get the right texture & taste