Exploring India's regional pickling spices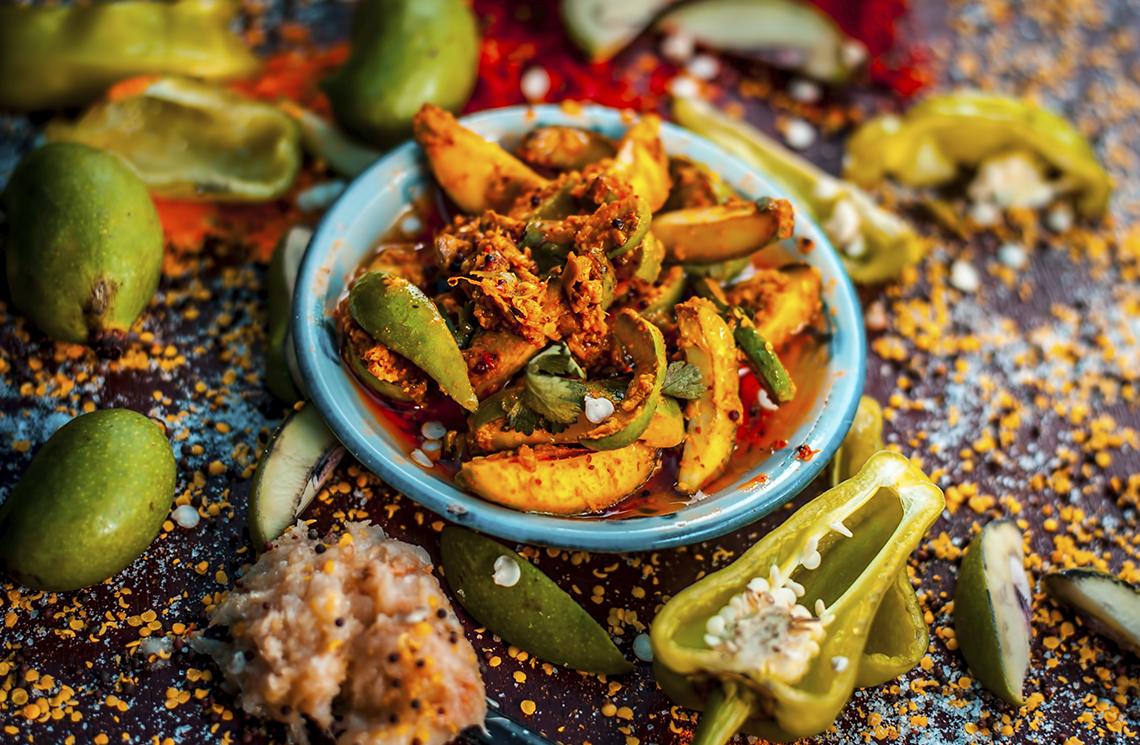 The age-old tradition of pickling, world over, was done to preserve the meat and harvested vegetables, for them to last through the monsoon and winter months where it was difficult to grow anything.
In India, it is not uncommon in the summer to spot terraces and balconies filled with vegetables and spices laid out to dry or pickle jars in display with brined mangoes and brinjals put out to sun.
From the east to the west, north to the south, Indians love their pickles and a kitchen pantry or dining table is rarely seen without a jar of pickle; and most often, it is homemade. While mango is a common pickle across India, each region may use unique spice mixes and ingredients to claim it as their own and to suit their taste. In Gujarat for instance, mangoes may be combined with sugar and made into a moorish chutney, in the north, they may be pickled with saunf (fennel) and aniseed, in Andhra, fiery hot chillies are often the main pickling spice and in Tamil Nadu, some varieties of mangoes are merely salted and pickled in brine.
ULTRA MIXER GRINDER'S GUIDE TO SPICE MIXES FOR PICKLING
Tip:
Avoid store bought spices and masala powders. They are often laden with preservatives. Ultra Mixer Grinders are powered with a 750w highspeed motor and sharp stainless steel blades that help grind the spices to a fine powder. In the summer months, you can fill up your pantry with ground spice powders of sun dried chillies, organic turmeric, coriander, cumin and masala mixes that are unique to your cuisine.
A SIGNATURE PICKLE MIX FROM THE NORTH OF INDIA
INGREDIENTS
Makes 1 Bottle
Prep Time
10 MINS
Total Time
20 MINS
3 Tbsp fenugreek seeds
1 Tbsp raw mango powder
(optional for non-sour vegetables and fruits)
1 Tbsp fennel seeds
1 Tbsp nigella seeds
6 Cloves
3 Tbsp salt
3 Tbsp chilli powder
1 Tbsp mustard (split)
1 Tbsp turmeric powder
1 Tbsp asafoetida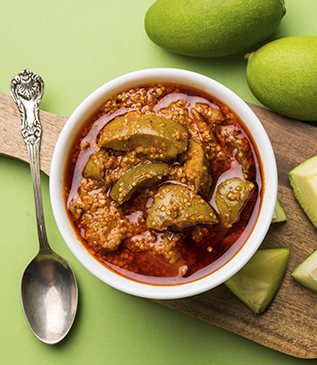 PRINT RECIPE
METHOD
Dry fry on low heat, the fennel, cloves and fenugreek seeds and make a coarse powder in you Ultra Mixer Grinder. Add the rest of the ingredients to this mixture and store in an airtight container. While pickling, use 3 Tbsps of this mix along with 4-6 Tablespoons of oil for 500gms of pickling vegetable or to taste.
AMCHI MUMBAI ACHAR MASALA
INGREDIENTS
Makes 1 Bottle
Prep Time
10 MINS
Total Time
20 MINS
2 Tsp fenugreek
3 Tbsp yellow mustard
3 Tbsp black mustard seeds
30gms dry red chillies
15gms dry kashmiri chillies
5 Tsp fennel
5 Tsp coriander seeds
1 Tbsp asafoetida
3 Tbsp salt
1 Tbsp turmeric powder
1 Tbsp nigella seeds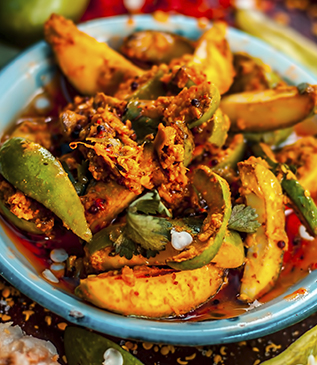 PRINT RECIPE
METHOD
Dry roast the nigella seeds with all the whole spices except the powders, cool and grind with your Ultra Mixer Grinder to a coarse powder and store. Pickle the vegetable of your choice with oil and the spice powder. Add to taste.
TRADITIONAL BENGALI ACHAR MASALA
INGREDIENTS
Makes 1 Bottle
Prep Time
10 MINS
Total Time
20 MINS
1 Tbsp mustard oil
2 Tbsp coriander seeds
2 Tbsp fennel
1 Tbsp cumin
2 Tbsp mustard seeds
2 Tbsp turmeric powder
2 Tbsp red chilli powder
1 Tbsp fenugreek
1 Tbsp carom seeds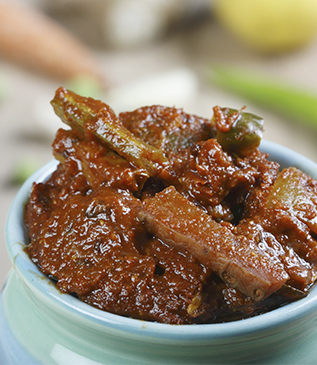 PRINT RECIPE
METHOD
In a saucepan add the mustard oil and fry all the ingredients except the chilli and turmeric powders, roast on a gentle flame for 2 mins. Let it cool and powder it with the Ultra Mixer Grinder. Mix all the ingredients and store in an airtight container. When pickling, add warm mustard oil, jaggery and the spice mix to the vegetable and store in a cool, dry place.
NADAN KERALA ACHAR MIX
INGREDIENTS
Makes 1 Bottle
Prep Time
10 MINS
Total Time
20 MINS
1Tbsp salt
½ Cup sesame oil
1 Tsp powdered ginger
1 Tbsp powdered garlic
1 Tsp fenugreek seeds
2 Tbsp mustard seeds
1 Tbsp chilli powder
½ Tsp turmeric powder
1 Tsp black pepper powder
1 Tsp cumin powder
1 Cup vinegar
2 Tbsp sugar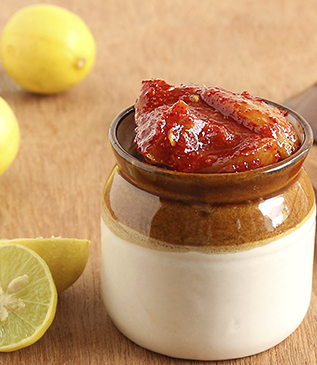 PRINT RECIPE
METHOD
Choose a vegetable you would like to pickle (250 gms). In a skillet, add oil, the vegetable and all the dry powders and fry. With your Ultra Mixer Grinder, make a paste of mustard, fenugreek and vinegar. Add, this and the sugar, stir for 2-3 minutes on a low flame and the pickle is ready to be bottled up and stored in the pantry cupboard. Try this pickle with brinjal.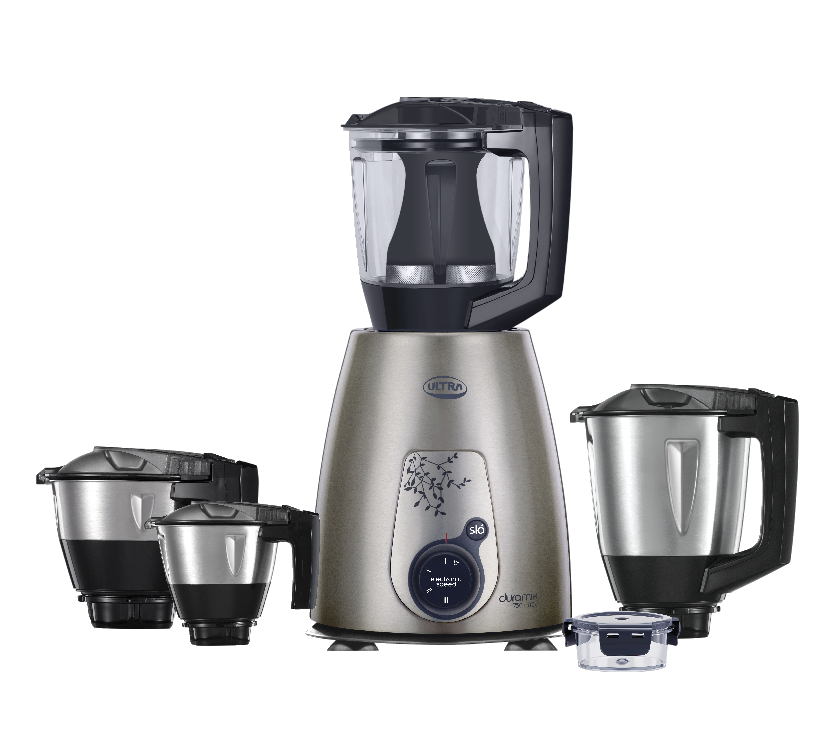 Elgi Ultra Mixer Grinders
The Ultra range of mixer grinders are designed to provide healthy and nutritious food at the right texture and consistency
FITTED WITH METAL COUPLERS
Lasts a lifetime compared to ordinary rubber couplers

AISI 304 FOOD-GRADE STAINLESS STEEL
Rust-resistant food-grade stainless steel jars
STAINLESS STEEL METAL BODY
Sturdy, reliable and long lasting

SLOW JUICING FUNCTION
For thick, nutritious juice without crushed seeds

CHOPPER / KNEADER ATTACHMENTS
Tasks like chopping vegetables and kneading dough are made easier using extra smart attachments

ELECTRONIC SPEED SENSOR
Automatically corrects speed fluctuations and maintains the specified grinding speed to get the right texture & taste